Here's how to plan your wedding theme colours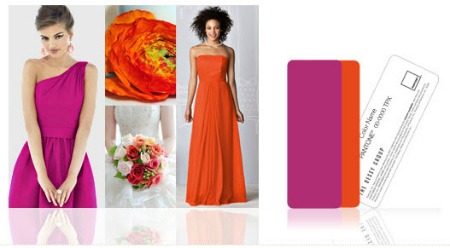 Pinks, blues, purples, greens. What are your dream wedding theme colours? How will you make sure they all work together?
How can you play around with different shades and hues - find out what is really you? Show your colour ideas to your friends, your wedding planner, your florist? Get their opinion? Match stuff up?
Well, if you use the Pantone Wedding Chiplettes from Dessy it's a cinch. You just order colour swatches in each of your favourite colours and use them to mix and match and create your dream wedding theme palette.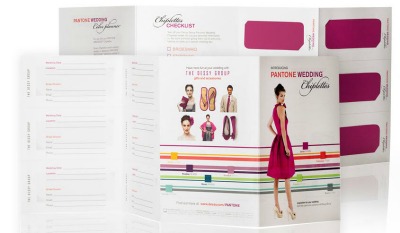 Once you've found your ideal combination of shades (there are a mesmerising 171 to choose from) you can share them with everybody involved in your wedding - communicating your plans to your wedding stationers, cake maker, venue ... whomever.
Fill out your personal information on the back of the chiplette and then give them out to everyone helping to organise your big day.
Easy, exciting and fun. You'll find the Pantone Wedding Chiplettes here.