How to Simplify a Destination Wedding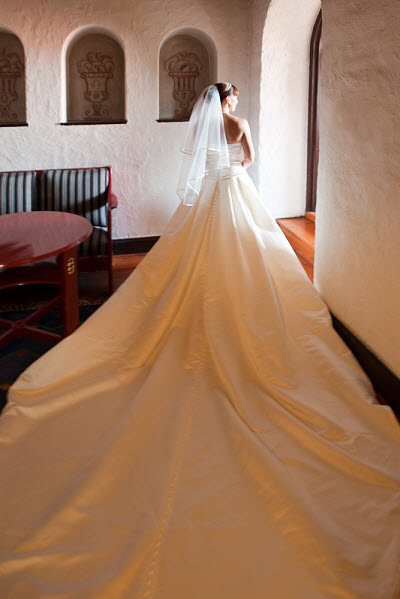 Lulu recently contacted me to share with all of you her Dessy bridesmaid dress wedding. When I saw the pictures of Lulu and Mike's stunning wedding day I couldn't wait to share her story with all of you. Enjoy!
Where was the wedding held?
I'm half Swedish and half English and grew up in Sweden, so we chose to get married near where I grew up and where Mike proposed to me. So, we found the beautiful Hogberga Gard, a manor house hotel on the island of Lidingo just north of Stockholm, Sweden.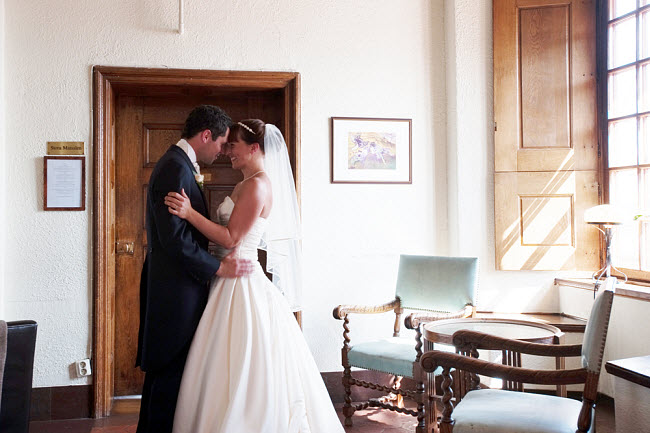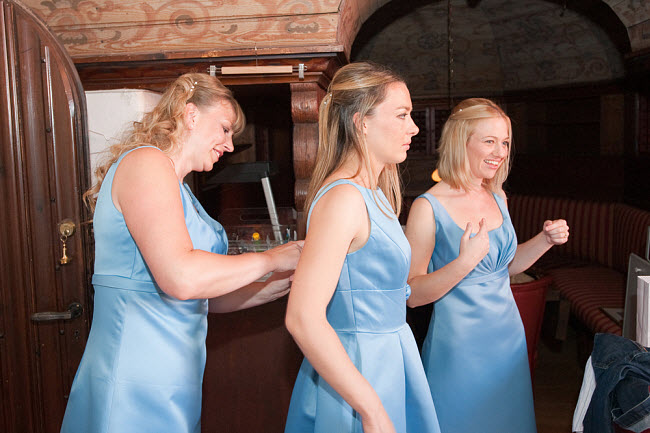 What was the process of choosing your bridesmaid dresses?
I had pored over British, Swedish and US wedding magazines for a couple of years to get inspiration for our Wedding Day. We tried on dresses from different suppliers to see what styles suited my four bridesmaids the best. Although I started off with a blank canvas, it became clear that even if the dresses were different sytles it would be nice to have dresses in the same material and color.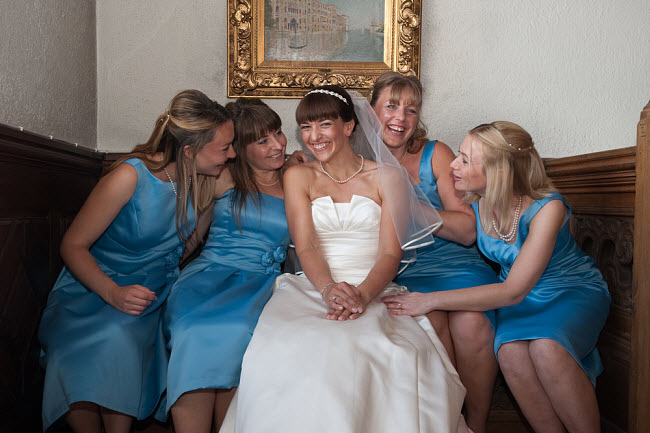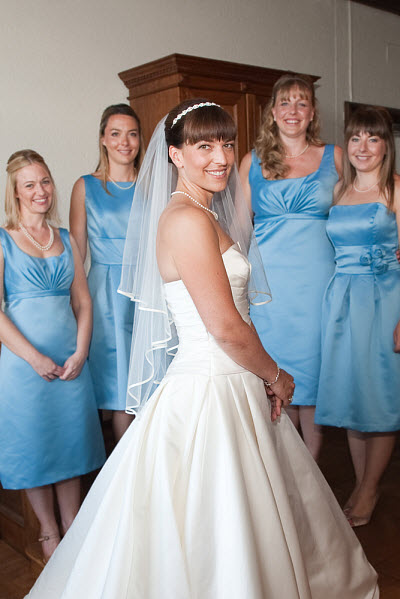 My final consideration was that one of my bridesmaids had moved from England to New York, so we needed to be able to source dresses from the same supplier where we were guaranteed that the dress color was going to be the same shade as those ordered in the UK. So, Dessy stood out for 5 reasons:
The incredibly wide range of dress styles would make it more likely for all the bridesmaids to find a dress that suited their body shage and that they would like.
The Pantone colors made me feel more confident that we'd get the same shade of dress material even if we ordered the dresses in different countries.
Word of mouth. Three of my friends got married before me and they all had Dessy bridesmaid dresses.
I'd seen a few Dessy dresses advertised that suited the look I wanted.
My bridesmaids looked gorgeous in them and felt great!

Anything else you'd like to say about your wedding day?
Our wedding day was just perfect. The meticulous planning that went into the event beforehand made it run very smoothly. So, on the day we could concentrate on simply enjoying every special minute of the Big Day, and spend time with our amazing 75 family and friends who had travelled from around the world to celebrate with us in Stockholm.

Photography by Nick Sumner Photography
The best moment of the day was seeing Mike waiting at the end of the aisle. The sun was shining, the Baltic Sea was shimmering and he was smiling. From that moment on I don't think either of us stopped smiling! It was the best day of my life.
**Thanks so much to Lulu and Mike for sharing your beautiful wedding day with us!To find these and and many more Dessy Group bridesmaid dresses explore Dessy.com today!