Pictures of wedding cakes - inspired by iconic wedding dresses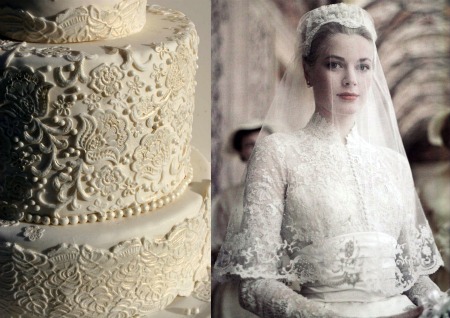 I love looking at pictures of wedding cakes.
I am always so impressed by the sheer creativity of the cake designers.
I particularly loved these pictures of wedding cakes sent to me by Elizabeth's Cake Emporium. The images show the Inspired 2012 Collection - a couture range which is a tribute to iconic wedding dresses by designers such as Oscar de la Renta, Kosibah and Alexander McQueen (Kate Middleton's designer choice no less).
Elizabeth's Cake Emporium is the delicious creation of Eliabeth Solaru who has a prestigious list of clients - including royalty. The designs are intricate and feature pearls, gems and jewellery and are almost - but not quite - too beautiful to eat.
Don't you love this picture of the wedding cake inspired by the beautiful Grace Kelly on her wedding day?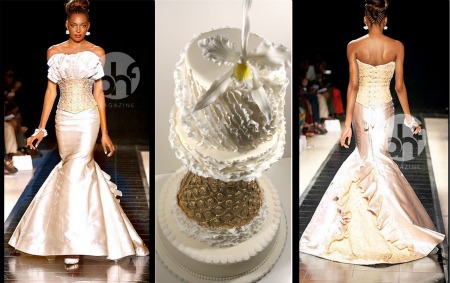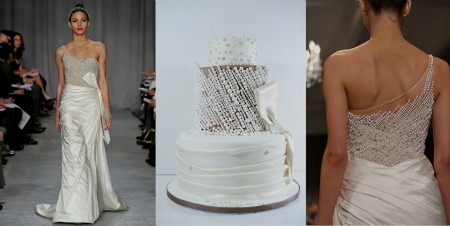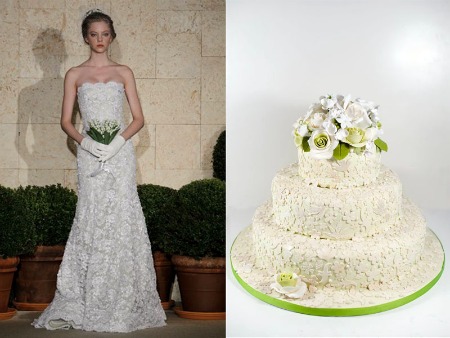 All images supplied by Elizabeth's Cake Emporium