Inspiration for styling your wedding reception
Need some ideas for styling your wedding reception?
Today we have some on-trend inspiration from wedding planner Liz Taylor and here's what she predicts for wedding style in 2012.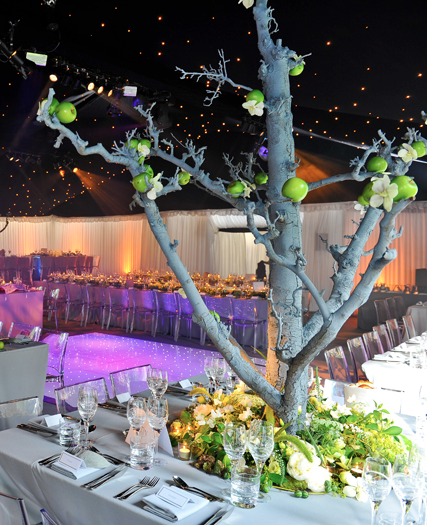 Bring the outdoors in. Top tables with glass or flowers, use twigs and foliage as table displays and room dressings
Think Italian. Strong with muted colours such as grey, coffee or cream but infuse a splash of lime green for extra zing!
Use fruits like apples, lemons and oranges to add colour to crisp white linen but retain a natural feel
Think about using ethnic cuisine like Thai, curries or even a sushi belt. Personalised chop sticks add to the fun!
How about having two best men for the groom?
Serve tea and cakes at your evening reception - something the oldies particularly like
Offer dessert 'shots' giving guests a small taster of several different flavours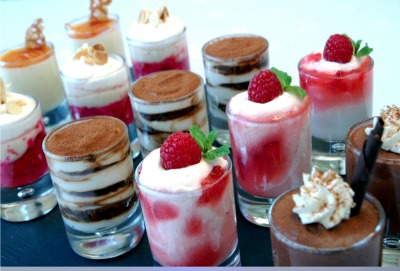 2012 is all about transforming venues. Venues still need to be in a good location and accessible, but think about the blank canvas on offer and how you can dress, design and drape it into something fabulous.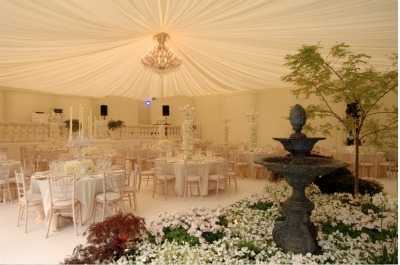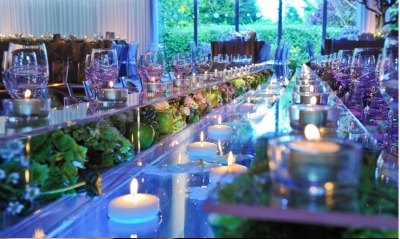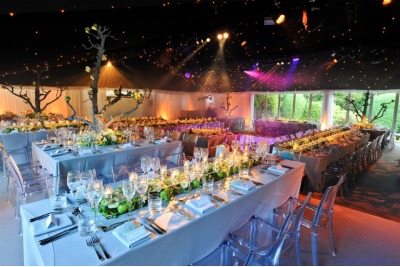 Thanks to Liz of the Taylor Lynn Corporation for these great wedding styling tips. I think I like the indoors apple tree best!
All photography supplied by Taylor Lynn Corporation.