Photoboother.com - The Easy Way to DIY Wedding Invites and Save-the-Dates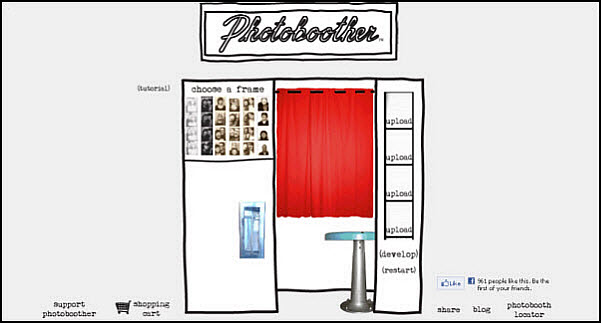 Have you heard of Photoboother.com? I found this little gem via Martha Stewart Weddings. It's so unique and you could use it in so many ways for your wedding! All you do is upload your selected photos to the photostrip, then you are free to share them via email, order them in prints, or download the finished strip and print them out yourself. And, ta-da it's also FREE!

I made this one using images from Ryan & Ashley's Wedding. You could upload images of you and your fiance to make a fabulous and economical save-the-date that you could even send via email to keep it free. Another option would be to make a bunch of strips with images of you and your soon-to-be hubby and hang them at your reception. Another great idea would be to use photos of your wedding and send the strip as your thank you card. Endless possibilities!