Chic London Wedding Venues
If you're a city kind of girl, then you're probably going to be the sort of bride who wants to get married in the great metropolis.
And getting hitched in a chic London wedding venue is a very stylish way to celebrate your big day.
Depending on the style of ceremony and reception you're planning, you may want an historic venue that's small and intimate, or you may be looking for a larger space that can accommodate a big, noisy wedding party.
I asked Julian Saipe who runs top party catering company Zafferano to list some London wedding venues that have worked particularly well for brides and grooms. After chatting with him a while, I decided to feature the following: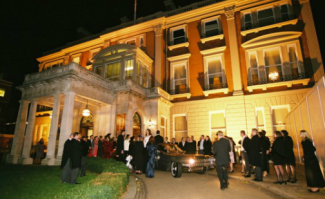 1. The Wallace Collection. If you love art, maybe you should think about marrying in this imposing art gallery in Marylebone, surrounded by beautiful paintings.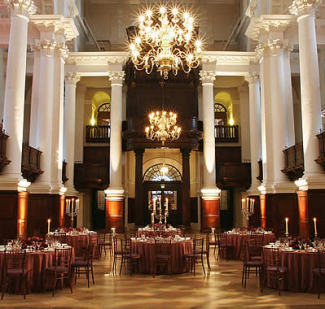 2. Christ Church Spitalfields. Marry and hold your reception within this stunning historic church with breathtaking architecture.

3. Eltham Palace. A 1930's Art Deco gem in Greenwich, with a stunning entrance hall. You'll feel you're in a Noel Coward play.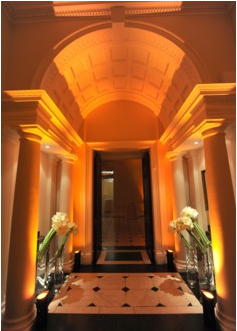 4. Kent House Knightsbridge. One of London's most important historic townhouses, offering a charmingly intimate atmosphere.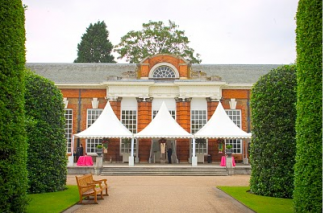 5. The Orangery at Kensington Palace. In the heart of Kensington, the palace is the forthcoming home to the Duke and Duchess of Cambridge. Its Orangery offers a feeling of rural calm in the heart of the city.
Of course, this list of chic London wedding venues is by no means complete. It's a great city in which to marry, with both quirky and historic venues to suit whatever kind of day you're looking for. Party planners like Zafferano will have some great ideas for you, to suit the kind of couple you are and the type of budget you have. Enjoy visiting and exploring and planning your big day!
Photo credits: Top image via Mark Anderson. Image of Christ Church Spitalfields via Wedding TV. All other images via venue website.