Period Wedding Bride - Real 1930s Vintage Style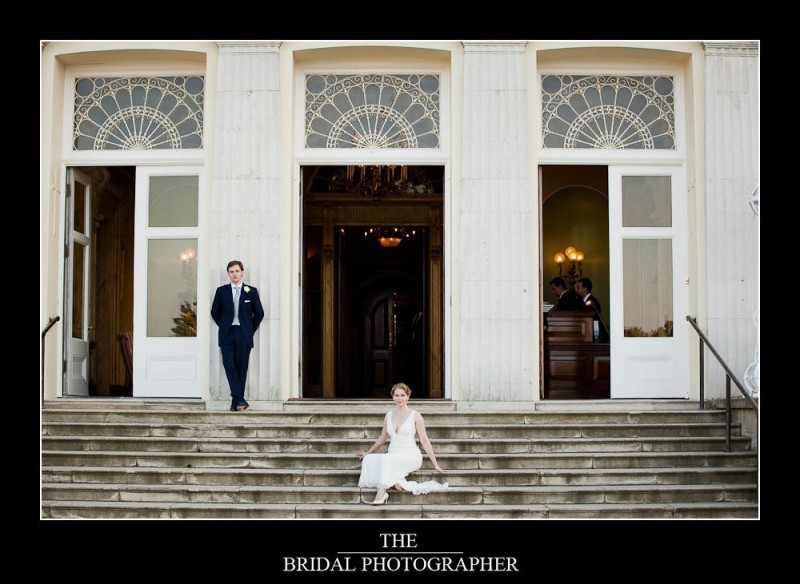 These photographs with a real period wedding style just stopped me in my tracks - I love the way the bride took her inspiration directly from the look of the 1930's and got her vintage style just right.
Shot by David Bostock at beautiful Stoke Park in Buckinghamshire, there's so much to muse over here and think about.
Firstly, this wonderful photograph makes the bride and groom look like dancers in a 1930's musical - I'm thinking Fred Astaire and Ginger Rogers tripping the light fantastic in one of those fabulous old black and white movies. The image perfectly suits the bride's 1930's style gown and her vintage hairdo. You can also see the joy of the couple as they celebrate their big day - they are obviously so in love and so happy together. Perfection!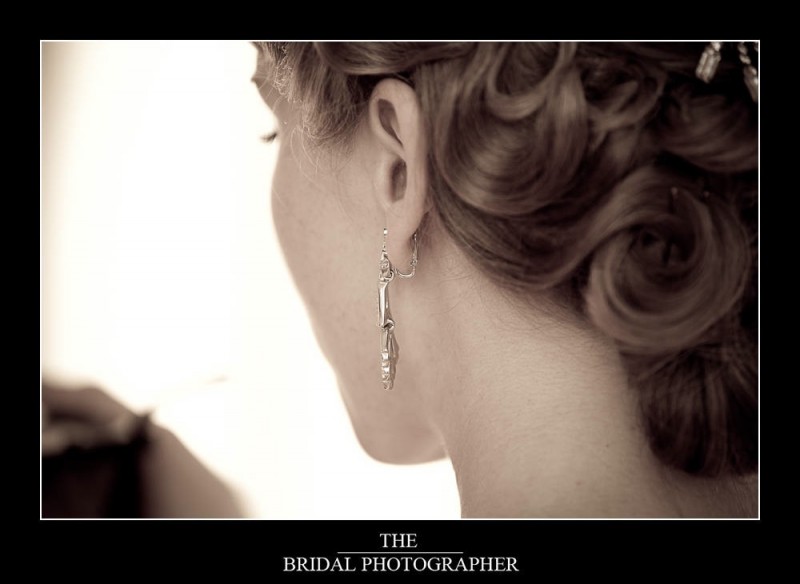 A 1930's style updo is elegant and classy and the bride has chosen the perfect accessories to show it off - particularly the deco-style diamante clip that adds a sparkle and shows off her curls. If you're not a veil kind of bride, this is a look to consider.
Of course, the beautiful surroundings of Stoke Park create a wonderful period wedding backdrop. (If you didn't know, Stoke Park was where the famous golf scene in the James Bond movie Goldfinger was filmed.)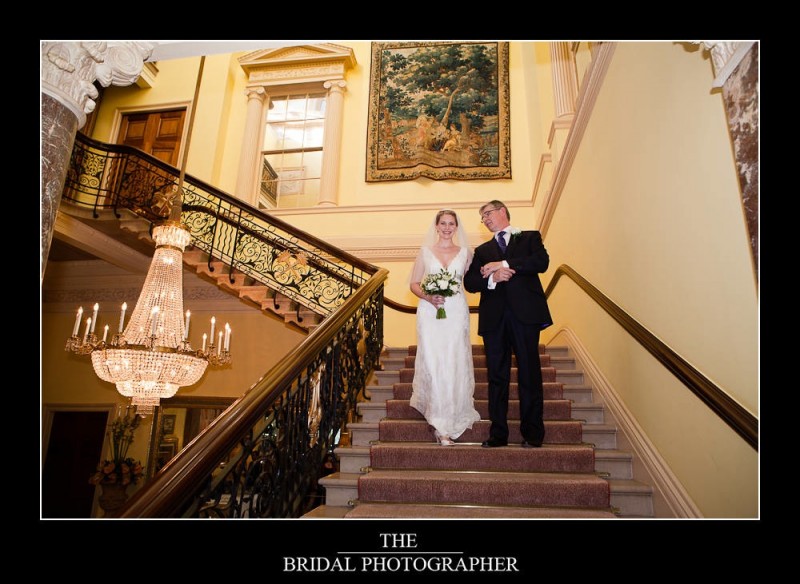 When you do a survey of your venue, don't forget to look at the photo opportunities it holds. This grand staircase was a must-have shot for the bride as she walks down to her wedding on the arm of her father. A beautiful image to have for the future.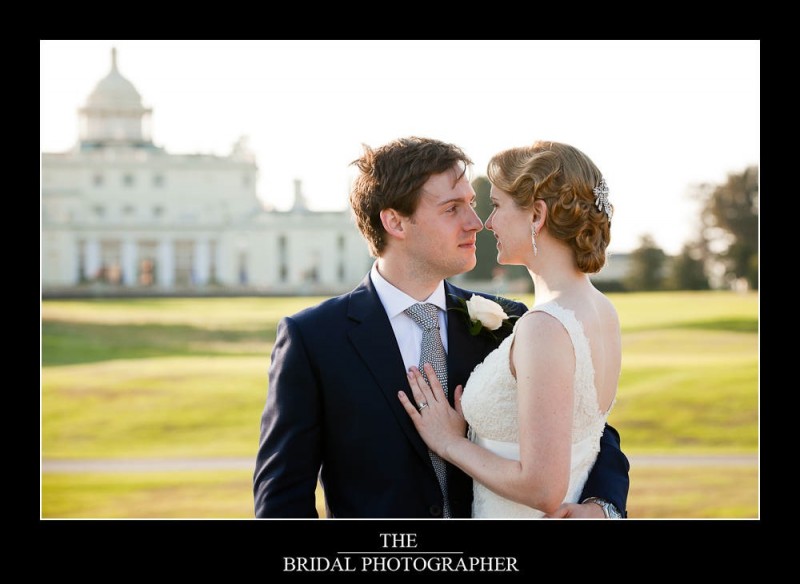 Thanks to David Bostock The Bridal Photographer for sharing these gorgeous images. I hope you have found them inspiring, particularly if you're considering a period wedding dress with a touch of vintage.