Summer Wedding Colour Schemes
Think summer wedding colours and what springs to mind?
To me it's bright blues, sunshiny yellows, aquamarine seas. Golden sunsets, trees in full green leaf, and roses in bloom.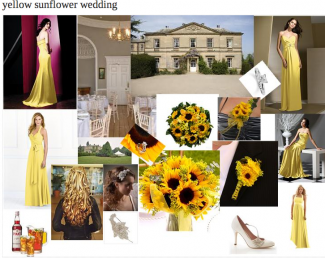 In fact, if you're planning a summer wedding, then your colour palette choice is wide open (although I'd probably avoid dark browns, rich deep reds and purples - in fact anything which could look a little heavy - save that for a fabulous winter wedding).
Why not let your summer colour schemes be dictated by your choice of flowers? If you're carrying traditional cottage garden type blooms like roses, daisies and peonies, work that in.
If you haven't really decided yet, then it's time to do a bit of playing with a moodboard. What's a moodboard? Well, it's a place where you put together all your ideas - all the images you love that inspire you so that you can sit back and have a really good ponder.
Dessy has a great moodboard style tool which is easy to use and you can create your own styleboard to get you going.
Here are some wedding colour theme moodboards that have already been created - pulling together ideas for wedding cakes, bridesmaid dresses, accessories, shoes .... All very different but all inspirational.
This vintage blush wedding is pretty and delicate with the subtlest shades working together. It's in complete contrast as a colour scheme to this vibrant hot pink, orange and green beach wedding - which I also love but for completely different reasons.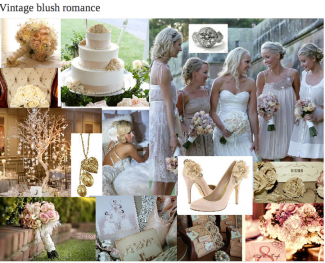 It all depends on your personal style on your wedding day and how you want to display it.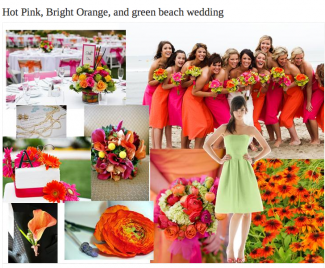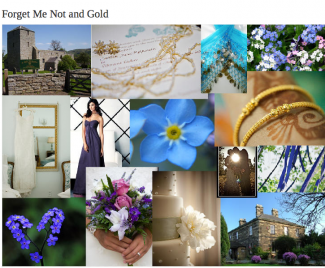 You'll find all these wedding moodboards in the Dessy Styleboard Gallery and it's really easy to create your own.
If you're thinking about summer wedding colours it's a great place to start!