A Lace Wedding of Elegance with DIY Doily Decor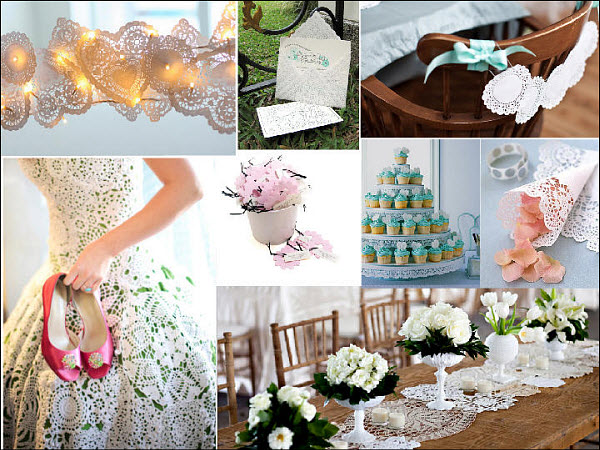 The Dessy Gallery of wedding styleboards is the perfect place to start your wedding planning. You can choose your theme, colors and dresses, then share your ides with your friends and family.

This Doily Themed Wedding board is my pick for this week's favorite.this week's pick for my favorite wedding styleboard from The Dessy Group gallery. Doilies are simple, inexpensive and make great wedding reception decorations. Or, if you're really crafty, you can even make a wedding dress out of them!

Visit our Gallery today for more great ideas and to create your own styleboard.