Engagement photos? A beautiful way to start your life together
Becoming engaged is a special moment in your life, when you make a public declaration of loving commitment to one another - which is why you really should capture that special time with some engagement photos.
How should you choose a photographer for your engagement photos?
Every photographer's style is slightly different - some are traditional and some specialise in a more modern, fashionable reportage style. It all depends on what you feel comfortable with so research photographers carefully, have a look at their signature 'themes' and investigate their online galleries. Here are a few tips you should read on getting the engagement shots you want.

I loved these engagement photos taken by Brideen Baxter of Katrijn and Stephen. Katrijn is originally from Holland so the traditional wooden Dutch clogs were a perfect prop! Having a prop to theme your photography around is a good idea - think about your common interests, your heritage, what brought you together and see how you could work something into the shots.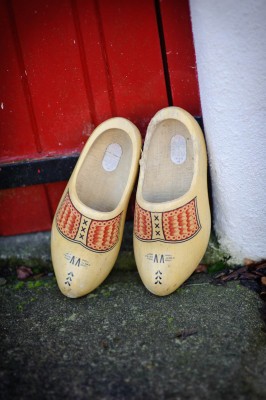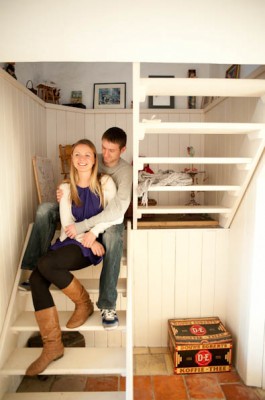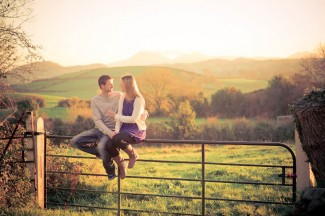 These stunning photographs by Brideen Baxter were taken in the Mourne mountains in Northern Ireland - such a romantic backdrop and the autumn weather was completely perfect, with soft golden sunshine.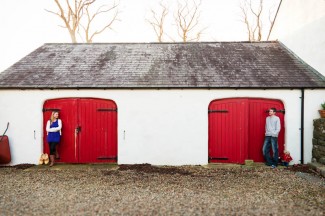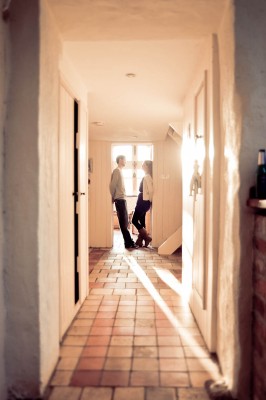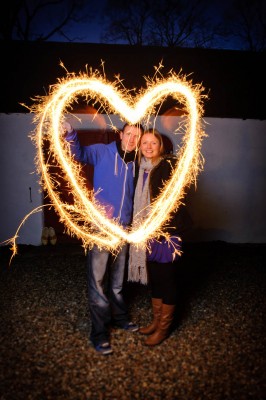 Of course, you may be a more edgy, city type of couple in which case you'll want images that reflect your personalities - here is a completely different engagement shoot I blogged about set in Central London.
Happy planning and congratulations on your engagement. How are you going to remember it?