A Bridal Shower Tea Party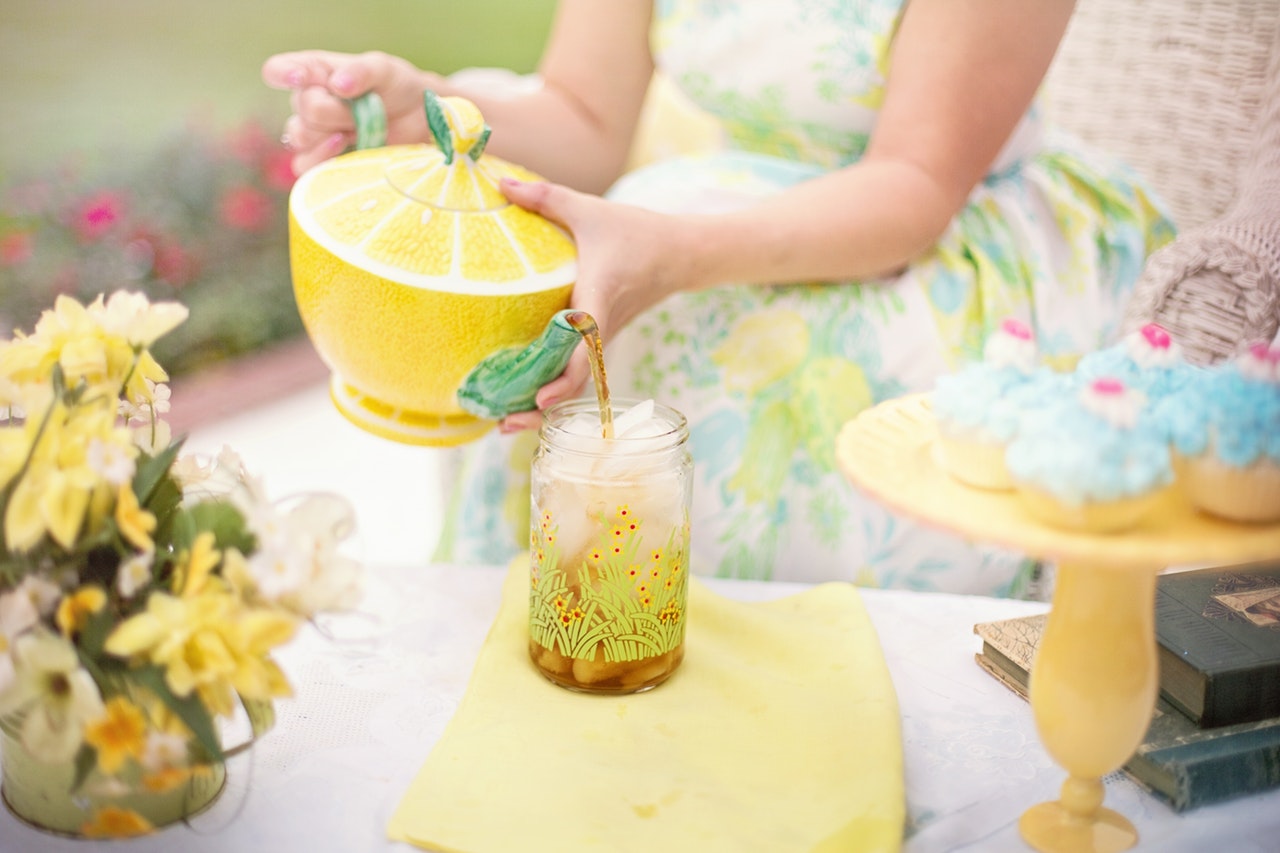 Holding a bridal shower? Planning a party for your best friend who is getting married?
Why not ditch the lunch or the dinner and do something a little different instead?
Hold A Bridal Shower Tea Party
A tea party is delightful and very chic. It has several advantages as well over a lunch or brunch.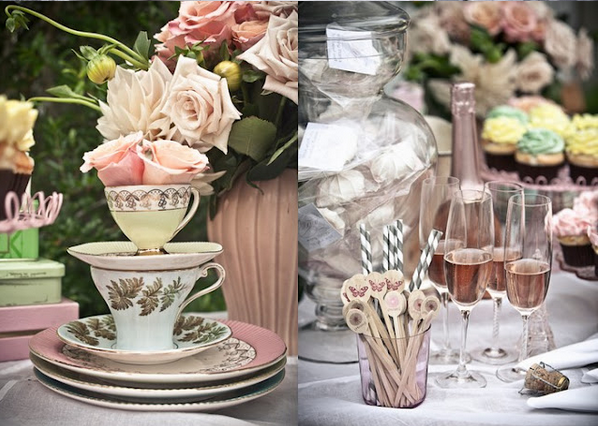 If you hold it during the week, working friends are much more likely to be able to come along later.
Also friends who have babies that can't be left will find it easier to come to something held at tea-time, rather than a lunch or dinner (where they'll be left holding the baby who might become grouchy!)
But most of all, a tea-party is an excuse to go all out for prettiness and general girliness.
You could hold your bridal shower tea party in a venue that specializes in tea-time events. Many let you have a room to yourself, and some will even give you hats to dress up in to add to the occasion.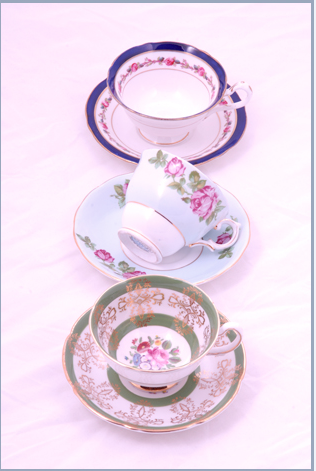 If you decide to hold the event at home and worry that you don't have any china that's suitable, don't worry. There are several vintage china hiring companies available and some of their designs are just beautiful. Some will also dress the room for you so it looks extra pretty - perfect if you're looking to have a vintage wedding theme.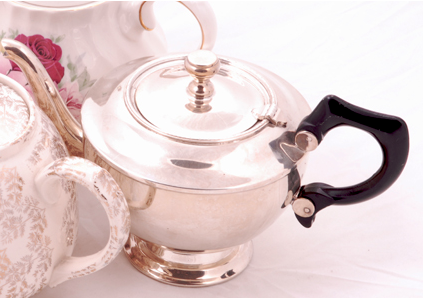 Now what about food? Well, you could hand the whole event over to a caterer but if you want to keep it a little more personal, and cut costs, then here are a few ideas.
Cucumber and smoked salmon sandwiches always go down well. Try to make them as near to the event as possible so they don't go stale, wrap in foil before serving, cut off the crusts and serve on a pretty plate, complete with doilly!
What about scones, jam and clotted creams? Scones are quite easy to make and supermarket scones warmed gently in the oven are also quite acceptable. Try and find some home made jam at a farmers market or fete or buy a good quality supermarket jam with chunks of real fruit in it.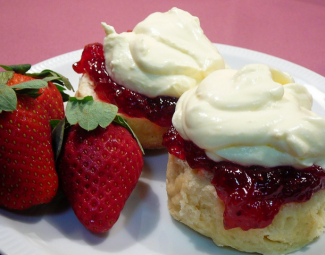 Tiered plates are wonderful for serving scones at a bridal shower tea party.
As for cakes. Well you could go the cupcake route, you could serve up a wonderful chocolate cake or slices of carrot cake. You'll find cupcake makers galore online who will deliver. Waitrose does a particularly pretty line of cupcakes or you could go to a cupcake class and learn how to make beautiful cupcakes yourself.
You'll need pretty napkins and maybe cake forks too. The beauty of a tea party is that you don't need much seating, you can serve it all buffet-style and let everybody perch daintily.
As for the tea itself, well my favorite is English Breakfast Tea which I will drink at any time of day. Try smoky Lapsang Souchong, Earl Grey, Darjeeling and don't forget a pot of trusty builder's tea. Serve tea either with milk or slices of lemon.
If you'd like to, a glass of champagne always goes down well at tea-time and champagne tastes delicious with cakes for some reason!
A bridal shower tea-party is a cute idea - and a great chance to get the girls together before the wedding. Chat about bridesmaids, wedding dresses, venues, nerves and get some tips from former brides. But above all, enjoy!
Photo credits: The Sweetest Occasion, Jennifer Dery, Idyllic Days