How to use candles with your wedding centrepieces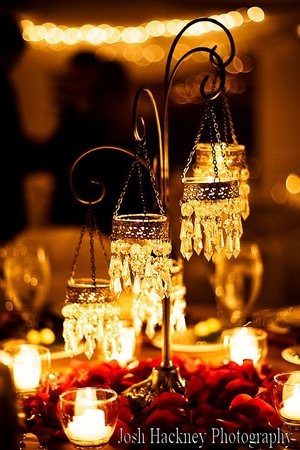 If you're holding an evening or a winter wedding, then candles are the perfect way to light your wedding centrepieces at your wedding reception dinner.
What sort of candles will you choose?
Well, you can choose little nightlights, dotted around the centre of the table for a cosy, intimate kind of a feeling. Or you could use majestic, large altarpiece style candles which will take centre stage in a tall vase filled with blossoms and tumbling roses and foliage.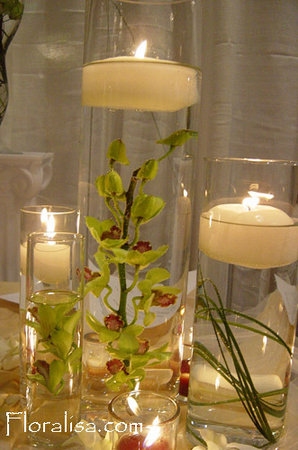 Candles give a special sort of an atmosphere to a room (and ladies love them because they make our complexions glow prettily).
White candles are a classic, but if you've got a wedding theme going on then you could use candles in all sorts of colours .... reds, purples, blues ...
Just remember, it's not a good idea to use scented candles around food. Lovely those perfumes maybe, but having a sweet scent can detract from the food and even kill your guests' appetite - so unscented candles at your tables please. (What you have lining your wedding aisle is another matter though!)
All images via Project Wedding