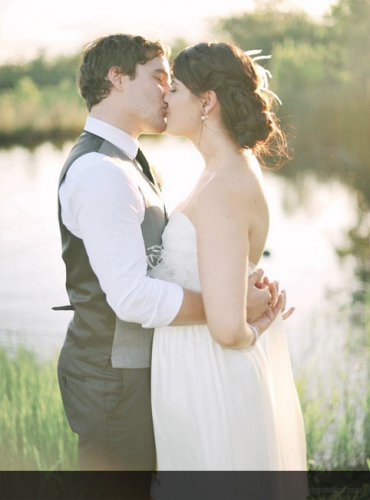 You only get one chance to create a beautiful and memorable set of wedding photographs - so today I've got some wedding photo tips for you from Australia-based NGG studios. Run by husband and wife team Brett and Kristie, NGG produce beautifully lit images that capture a dreamy, romantic mood.
Brett and Kristie say, "We have an organic approach to photography because we think you and your love are delightful just the way you are! Honest moments and true giggles whisper perfection all over. We think the loveliest moments in life are the most fleeting, because they are to be pondered for a lifetime€¦ For us to capture this kind of fleeting and lovely for someone on their wedding day strikes a chorus of joy in our souls! It makes us oh, so happy!"

Have a look at the NGG portfolio and you'll see that they are superb at photographing weddings. Capture some of the same magic by reading their wedding photo tips below and using them to guide you ...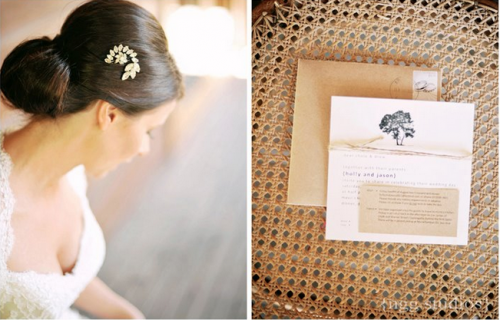 Some Wedding Photo Tips from NGG Studios
Have an engagement session. It's the perfect way to get to know your photographer, see how they work and help you relax in front of the camera on the wedding day. This is especially good for guys who are a little camera shy. And it's the perfect time to have your hair and makeup trial so you can see how it will hold up in photos.
Don't forget the details! You've spent months ensuring everything will look perfect, so make sure you allow time for your photographers to capture it all.
If you have a beautiful location in mind for photos but it's off the beaten track, pack in a pair of flats so your heels don't get ruined.
Give a list to your photographer before the day with the family and friends you would like be photographed with, to keep this part of the day rolling as quickly and smoothly as possible.
Try not to worry too much about your dress during your photo session. Most marks will come out at the drycleaners, so relax and enjoy the moment.
If your photos won't be at a catered venue or where your reception will be, make sure you pack in snacks and drinks for your bridal party to keep them entertained while you and your hubby head off for photos of just the two of you.
Work with your photographer on your timetable leading up to the day to ensure you are using the best part of the day with beautiful light for your photos.
Get umbrellas for your bridal party in case it rains! A good photographer will be able to create beautiful photos in any weather.
Bring a set of your wedding stationery for photos.
Relax and enjoy the day! Nothing creates a beautiful photo more than people in love and enjoying themselves.
If you've any tips for wedding photos, please share them with us.

All photography featured via NGG Studios