Yarn Wrapped Monogram: DIY Wedding Idea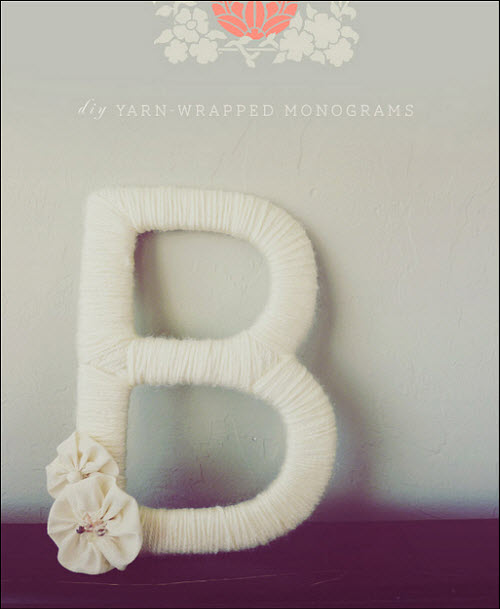 As easy and pretty as can be! Make your own yarn wrapped monogram for your wedding reception decorations or even expand on the idea and make a save-the-date photo using this idea and the date of your wedding.
All you need is cereal boxes and your favorite color of yarn. I found these gems on Evie S. Enjoy!
Images via Evie S.