How to have beautiful wedding stationery but keep to your budget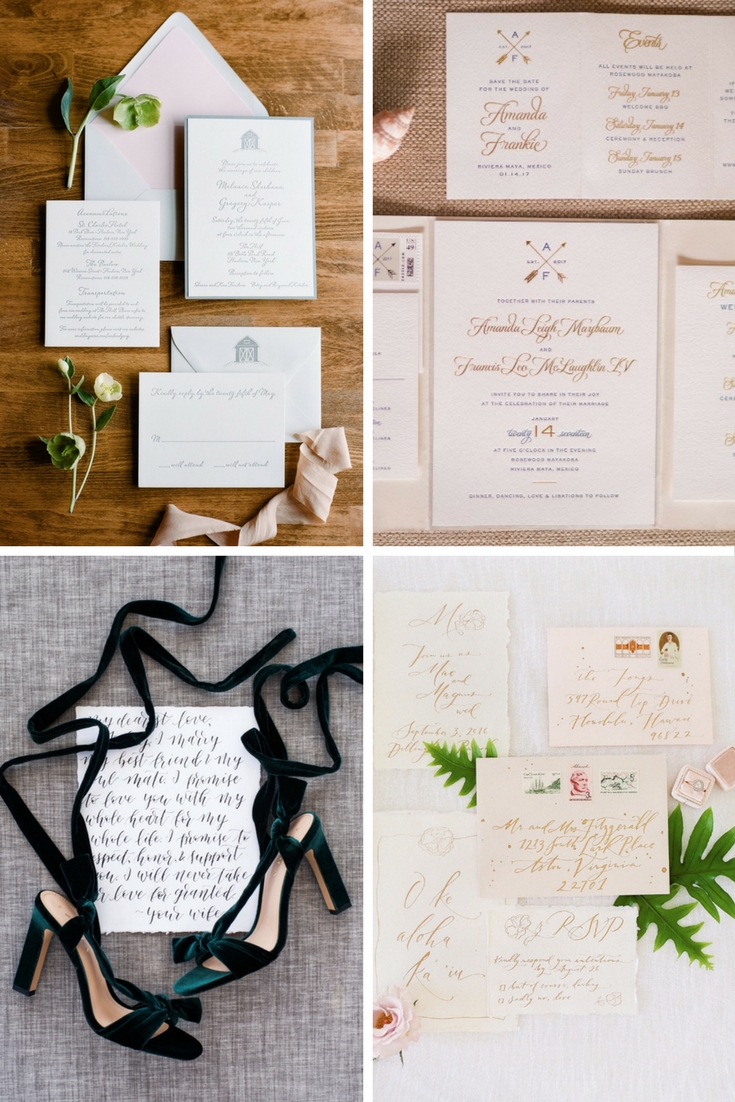 Your wedding stationery says so much about you.
It's such a statement about the type of wedding being planned. Your guests will pick up on the mood of the day ahead from the moment they receive a save-the-date card or the wedding invitation. The second it's in the mail box you've announced the style of wedding you're planning.
So it's crucial you pick a design that reflects your own personal style. As ever though, you need to keep within your wedding planning budget.
The hidden stationery costs - and ways to avoid them
Price of postage stamps for invitations and RSVP cards. To save money, you can always send invitations out by second class mail. Also, ask your wedding stationery designer what the approximate postage costs will be for your wedding invitations. You may want to stay within a certain size as a result.
For RSVP cards, you can use a postcard instead of a card and an envelope as this reduces the paper you need to buy as well as postage costs for the invitations. Also, it can sit on somebody's mantelpiece/desk/wall if it's pretty enough. So they really will remember when your big day is.
Ordering a whole suite of cards can save money if done at the same time as ordering wedding invitations, e.g. thank you cards, save the date, place name cards. You can negotiate with the invitation designer/printer if they are designing and printing several items at the same time. Definitely worth considering and means you have less to do later on.
Not placing the order sufficiently in advance of the event can incur additional charges. It is better to order 10% extra invitations for any last minute guests you need to invite or if you make any mistakes whilst writing out the invitations, rather than ordering any last minute extra invitations. It's certainly worth paying that little bit extra early on for piece of mind and to allow for changes.
Maps and directions can also be included with the wedding invitations to avoid paying twice for postage.
(Image credits above clockwise from top: Rebecca Yale Photography, Elizabeth Medina Photography, Ashley Goodwin Photography, Ashley Wittmer Photography all via Wedding Chicks.)