How To Choose Flowers In Season
No matter what time of year you get married, you're going to find some beautiful blooms to decorate your wedding.
But the really chic way to do it (and to retain your eco-friendly credentials) is to choose flowers in season at the time of year you're going to get married.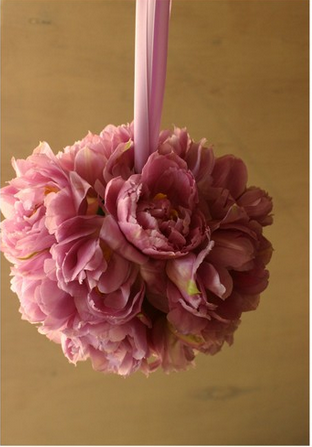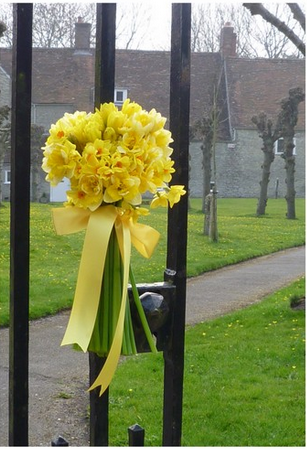 Why Choosing Flowers In Season Is Your Best Idea
Your blooms will be at their best - they won't have been 'forced' into flower
Flowers in season are generally less expensive as they aren't imported
It helps you to theme your wedding - primroses and hyacinths in Spring look and smell wonderful
You're being 'greener'. Rather than flying in exotic blooms from somewhere far off, you are using the best of what is available locally.
You're supporting British flower growers
Talk to your florist about what will be available at your chosen time of year and before you get completely set on your wedding theme, consider how your flowers will set it off. For example, if you're planning on marrying in the Autumn you'll be looking at russet oranges, conker browns, and shades of green. In Spring think of yellows and blues.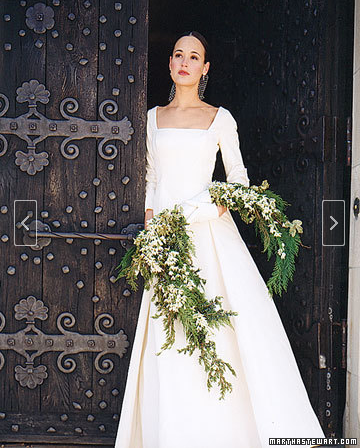 This beautiful winter bouquet via Martha Stewart weddings features juniper boughs and delicate white snowdrops ... so sophisticated.
I asked florist Sabine Darrall for her advice on choosing wedding flowers in season and here is her guide.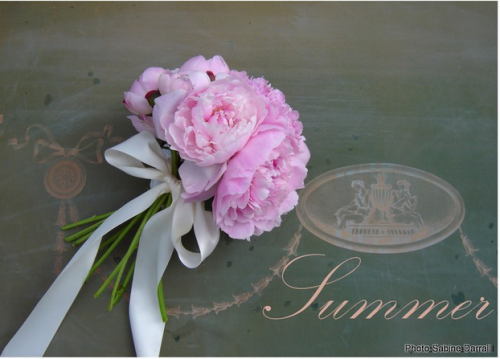 SUMMER
Peonies, Sweet Peas, Scented Stock, Phlox, Delphinium, Larkspur, Dianthus, Sweet William, Roses, Lilies, Altromeria, Dahlias, Alchemila Mollis, Matricaria, Godetia, Gypsophilia, Asters, Zinnia, Scabious, Nigella, Achelia, gladioli, Liatris, Molucella Viburnum (Gelder rose.), Agapanthus, Antirrhinum, Astilbe, Campanula, Cornflower, Statice, Saponaria, Lilac, Allium.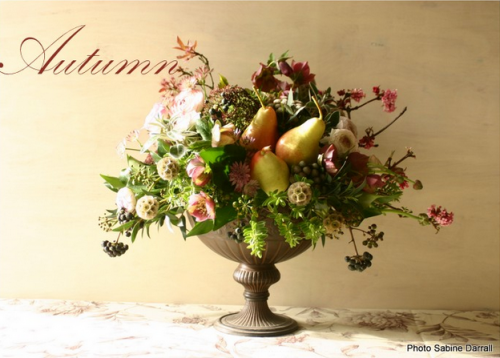 AUTUMN
Hydrangea, Sunflowers, Chrysanthemums, Sedum, Belladonna Lily, Solidago, Crocosmia, Achillea, Amarathus, Eremurus, Nerine.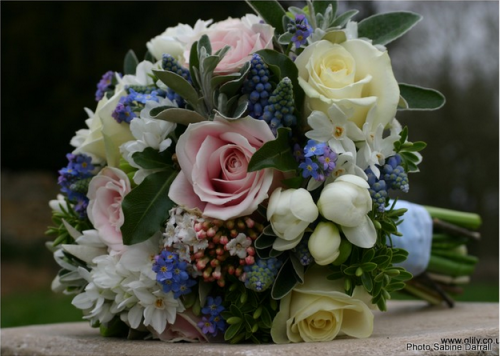 WINTER to SPRING
Narcissi, Daffodils, Tulips, Lily of the Valley, Freesia, Arum lily, Anenomes, Snowdrop, Ranuncula, Violet, Iris, Crown Imperial, Hellebore, Muscari, Hyacinths