Recipe For A Delicious DIY Wedding Favour: Hot Fudge Sauce
It's very on trend to DIY as much of your wedding as you possibly can these days.

Taking the time to produce something yourself makes for a much more personal event and styles your big day in a way that is unique to you. Making your own DIY wedding favours is a particularly sweet idea.  Label each individual item and you can use them as name tags for seating.

I just spotted this easy recipe for a mouthwatering hot chocolate fudge sauce. It's just made for pouring over ice cream.

It might seem weird putting salt in it but trust me, it gives a special tang that makes the sauce even more moreish (if that's possible).

You can make it ahead and refrigerate in jars. Then get your caterers to take it out of the fridge and place at the table just before your guests sit down. Afterwards the chocolate sauce will keep unopened in a fridge for several weeks.

If you're having a small-ish wedding it's a perfect wedding favour to DIY.  This recipe will fit into an 8oz jam jar - so make larger amounts as you need to.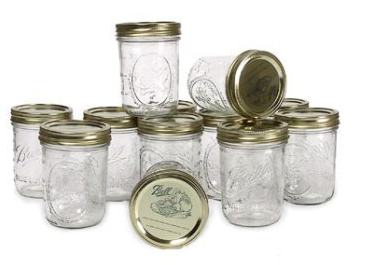 Recipe For Chocolate Hot Fudge Sauce

Ingredients:



2 ounces unsweetened chocolate


2 tablespoons butter


3 ounces evaporated milk (1/3 cup plus 1/2 tablespoon) Note: Not sweetened condensed milk


1/2 cup sugar


1/2 teaspoon flaky sea salt


1/2 teaspoon vanilla extract or vanilla bean paste



Method:









Melt the chocolate and the butter in a double boiler.


Add the remaining ingredients and cook, stirring occasionally, until the sugar is completely dissolved, about 5 minutes.


Cool, then transfer to an 8-ounce mason jar or other air-tight container and store in the refrigerator. Reheat gently when ready to use again.


Did you make your own wedding favours? Have you got any recipes you'd like to share with us?
Credits: Original recipe and chocolate sauce image via The Fountain Avenue Kitchen Blog.