Inspiration Wedding Styleboard of the Week: Navy, Pink & Gray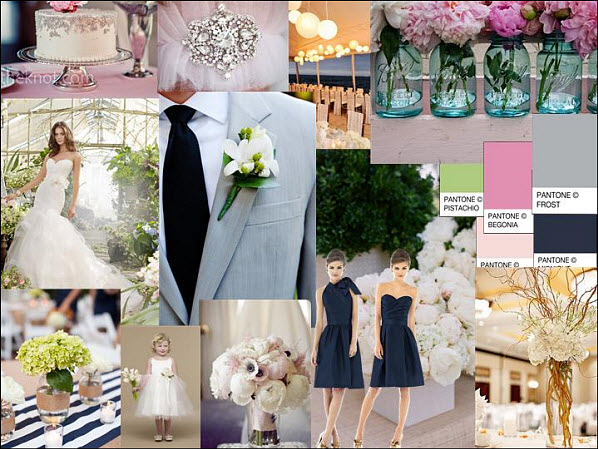 This week's wedding styleboard inspiration pick has one gorgeous color palette. Navy, Pink and Gray come together to make a soft romantic feel while mason jars and lanterns give that special DIY touch.
Visit our Gallery of inspiration styleboards today for more great ideas and to create your own styleboard to kick off your wedding planning.