The Double Play Reversible Vest - Dual Color Wedding Tuxedo Vest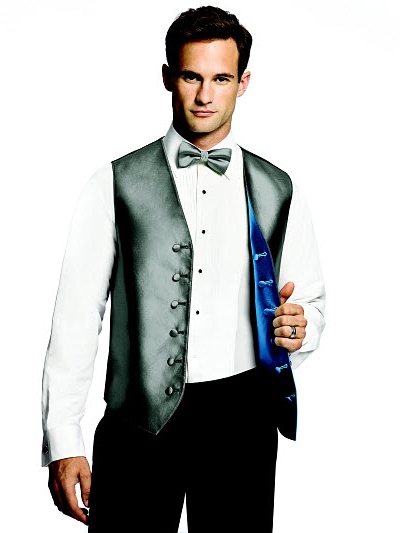 You've got your dream dress, now it's time to think about him. Your groom's wedding tuxedo should be unforgettable. To help, let me introduce you to our new Double Play reversible vest!

The Double Play is a completely reversible full-back vest, in our proven six-button Aries design. We've thought of every polished detail, including a unique closure system that can be hidden from either side, and a strategically placed care label that remains out of sight.

The reversible vest is available in the most popular color combinations offered by the Dessy Group. Easily switch from wedding party colors to black-tie event with our thoughtful pairing of classic neutrals and popular hues. He will enjoy his classic, reversible vest for years to come.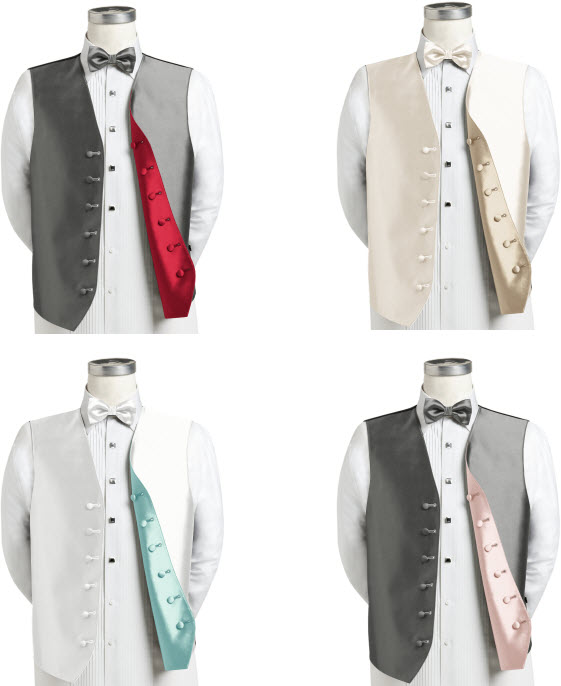 Your groom and groomsmen could wear one side for your wedding and the other for your reception. Now that's style!