British Couple Have 22 Wedding Ceremonies And Plan Eight MORE!
Are they mad or are they madly in love?
Alex and Lisa from Yorkshire, England have been travelling the world for a year now in their camper van and have had an incredible 22 wedding ceremonies in different countries and plan to have 30 in total.
You could think that the novelty might have worn off by now but the couple are loving every minute and writing a blog about their experiences (and if you want to join in, you can request a wedding invitation via their blog)
Apparently they still get nervous before each ceremony and take turns to make breakfast in bed for each other daily. Sweet.
And what's been their favourite wedding so far? The one that was held in Peru.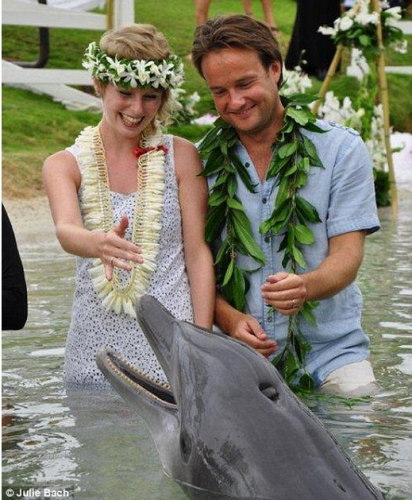 Other venues include; getting hitched amongst dolphins in Hawaii, dressing as vampires in LA, in a vineyard in Quebec, on horseback in Banff and on the beach in Mexico.
But in actual fact, even after 22 wedding ceremonies the couple aren't officially hitched yet! At the end of their tour, they are going to decide on their favourite place to tie the knot.
Looking at these photographs, one of the things I am most impressed with is that Lisa seems to be wearing a different wedding dress in each photograph. Go girl! (Can't see her shoes, but am hoping the same applies!)
You can follow their blog on www.2people1life.com