Styleboard Inspiration for your Pink and Green Wedding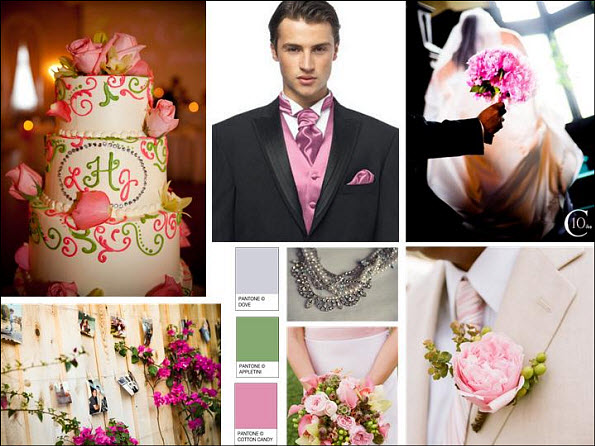 The color scheme in this week's inspiration wedding styleboard of the week brings feelings of warm sunny Spring days. Cotton Candy, Appletini & Dove are gorgeous colors together for any warm weather Big Day.

Visit our Gallery of inspiration styleboards today for more great ideas and to create your own styleboard to kick off your wedding planning.