Thinking about having a country style wedding? Then you're going to LOVE this secret garden wedding I just discovered via the Brides website.
It's so, so pretty. I love the wild flowers, the cake, the lilac theme, the flower girl dresses and pageboy outfits. I can just imagine what it was like arriving to the sounds of the string quartet playing .... and looks like they had good weather too.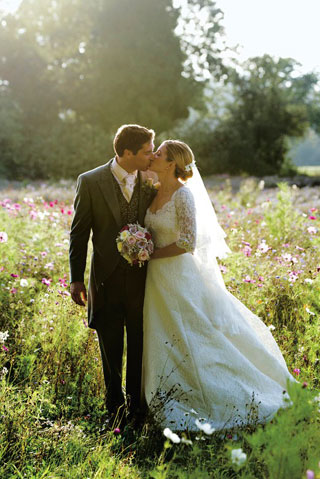 The field of wild flowers is a beautiful backdrop - apparently the hardest thing the bride found to source was a runner long enough to stretch down the aisle and into the meadow garden! The venue was Cowarth Park and I think it was stunning!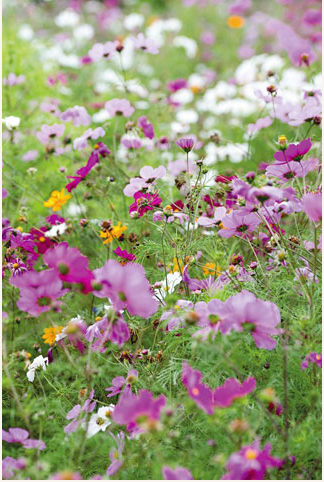 The flower girls and pageboys were dressed perfectly for the occasion - the lilac shades picking out the colours of the flowers ... Love the garlands the bridesmaids are wearing.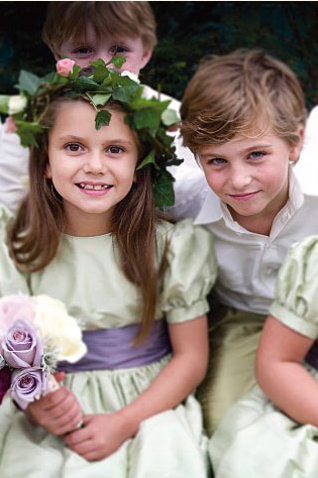 You'll find very similar flower girl dresses at Dessy.
The bouquets fit the secret garden wedding theme too - simply tied with a satin bow. This would be a good bouquet to possibly DIY ...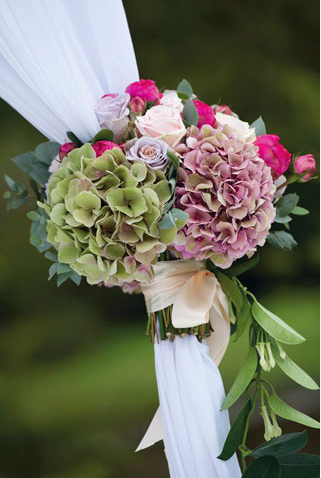 And don't you love these hydrangeas tied to the sides of the canopy?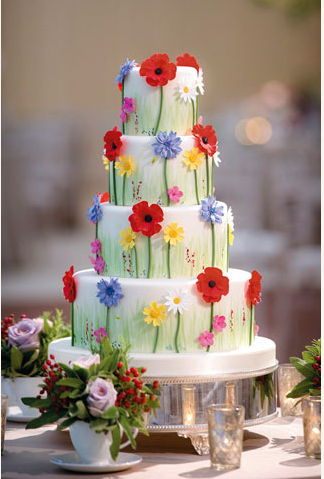 As for the wedding cake .... it couldn't be more suitable for a secret garden wedding - poppies, cornflowers, daisies ....
You can see the full wedding and all details at Brides. Photography by Sim Canetty-Clarke. Thanks for sharing!