Beach Wedding Bridal Bouquets
So - you're both free spirits and you've decided to have a beach wedding ceremony. Blue skies, tropical palms, silver sand ... the waves lapping the shore. Paradise ....

I've already written about what you should be considering when choosing a destination wedding dress. (You can read some tips by top wedding boutique Ellie Sanderson here.) But what about the flowers you'll hold? What would make a good bridal bouquet for your beach wedding?

Well - you'll need to think about the climate. You could go local - hold a sheaf of orchids or a tropical flower local to the area. (Ask the wedding planner at your venue what they'd recommend.) A hot beach is not the place to have a delicate handtied bouquet of countrystyle flowers - they'll just go limp. Embrace vibrancy and colour, which always looks good under a tropical sun.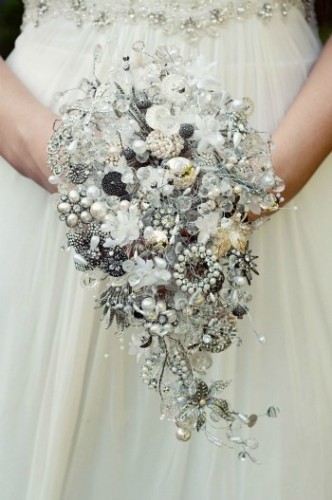 A destination wedding might be a time to have an heirloom bouquet commissioned if you're not sure what flowers are available locally. Diamonds and jewels will sparkle beautifully in the sunshine! Or how about having bouquets made from shells? Here's the how to from Martha Stewart on creating beach wedding bouquets from seashells.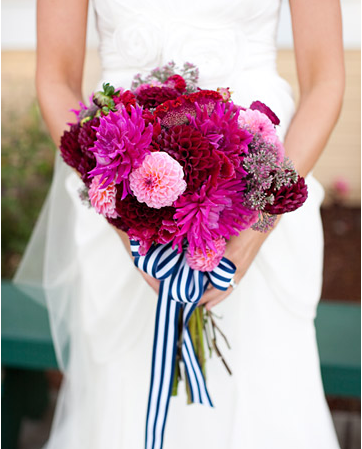 Love the nautical theme introduced with the help of a striped ribbon - the blue really picks out the vibrant hot pinks of the flowers.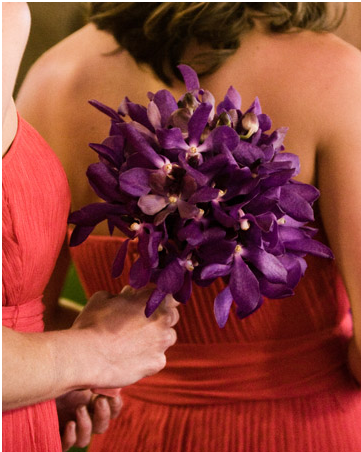 Local orchids in a strong colour can look fantastic when colour-clashed with bridesmaid dresses (and using local flowers will cut your costs too.)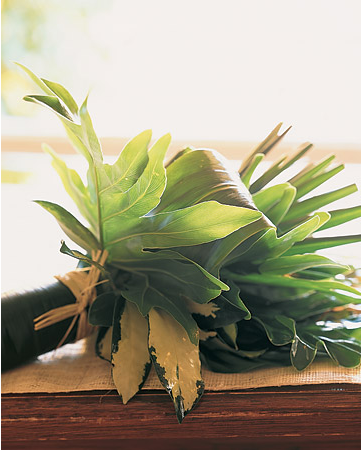 Maybe just use local foliage to create a stunning bouquet of green leaves?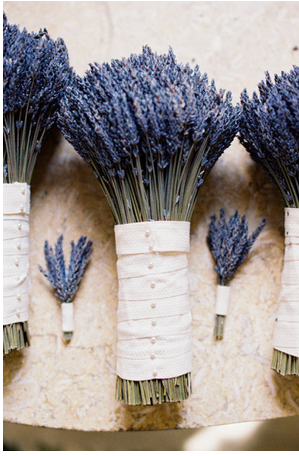 If you were holding your wedding in the South of France or Italy, a lavender bouquet would be very chic, non?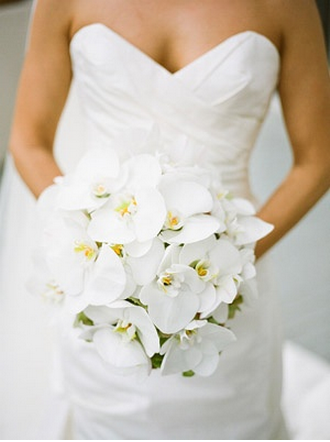 Finally, you can't really go wrong with the classic white orchid bouquet. It'll never date and looks fresh and beautiful.

Are you getting married abroad and having a beach wedding? What flowers have you chosen? We'd love to see some images - please post to the Dessy Facebook page and share your inspiration with our brides-to-be!



Photography credits: All images via Martha Stewart Weddings, except for heirloom bouquet by Debbie Carlisle, lavender bouquets via Style Me Pretty and white orchid bouquet via Dessy Pinterest board.