Yesterday I started writing about winter wedding colours ... and today I'm going to finish off my thoughts.
If you're a winter bride, you're probably a bit of a 'drama' queen. Which is good, because getting married in winter allows you to choose really dramatic colours and shades. Forget the pastels and soft tones of a summer day - you're going to be competing with the harsher light of a winter day - but in the evening you can see your way with candles and gentle lighting - which again shows up rich colours and rich fabrics well - velvets, satins, damask...

Tips For Winter Wedding Colours (And Ideas)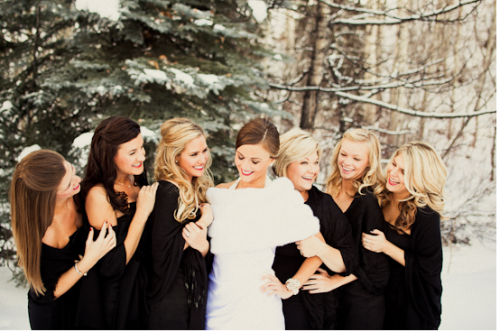 1. You may want to keep things traditional and wear white or ivory but your bridesmaids can wear vibrant, strong shades. I love the photograph here of bridesmaids in black dresses, which contrasts beautifully with the winter white wedding dress of the bride. You'll find some very chic and elegant black bridesmaid dresses at Dessy, in a variety of styles with a variety of necklines.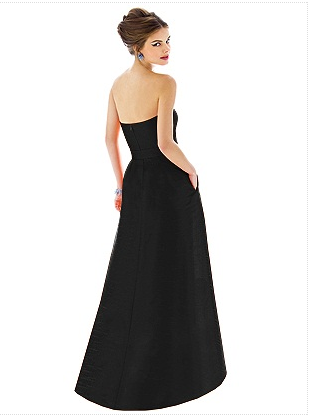 2. At a winter wedding, your table centres are going to be a real focal point and candles come into their own. This is a great time to DIY your wedding table centrepieces.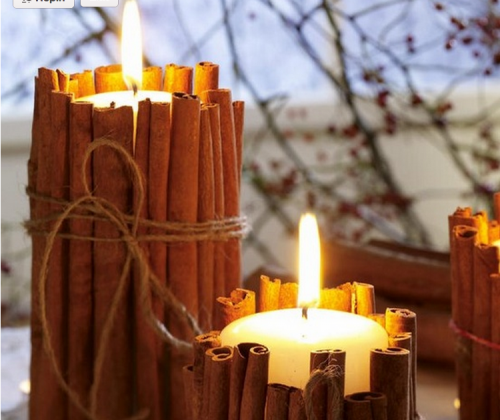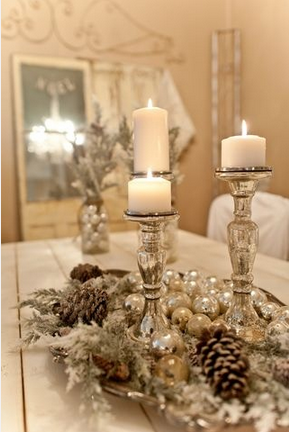 3. When your guests arrive, you can of course serve champagne. But if you're holding your reception on a crisp winter day then I think a warming glass of mulled wine really hits the spot. Again, this is a great drink to remember for a DIY wedding and you can serve in decorated cardboard cups outside (to keep hands warm). Image via Pinterest.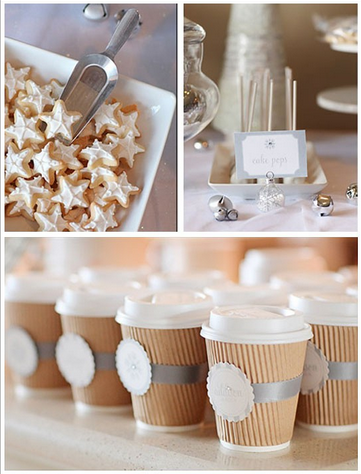 4. Don't forget a cover-up. Think of fur shrugs and long brocade coats. Add pashminas in winter colours to keep your bridesmaids cozy from the ceremony venue to the reception. Just don't shiver ....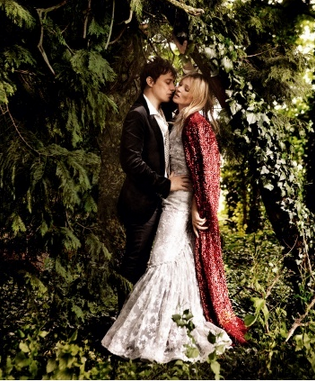 5. Another great way of working out your winter wedding colours is to choose some Pantone Chiplettes in the shades that attract you. I'm thinking forest greens, deep purples, reds, silver. You'll find over 160 colours to choose from ...
All images via Pinterest.