DIY Candle Holders for Your Wedding Reception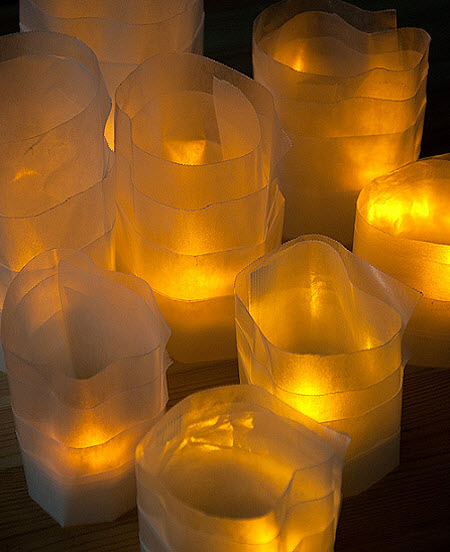 Sometimes it's the simplest of materials that can make something so beautiful. In the world of DIY wedding ideas I am constantly amazed by the creative and innovative creations that DIY brides make for their dream day. Would you believe that the above shimmering pretty DIY candles holders are made from wax paper?! If you can gather wax paper, scissors and battery powered tea lights, you can have these beauties on your own wedding reception tables.
I found this easy tutorial over at Design Sponge. Click on over to add these to your DIY list. Affordable, creative and pretty!