Carats & Cake - A Great Way to Start Your Wedding Planning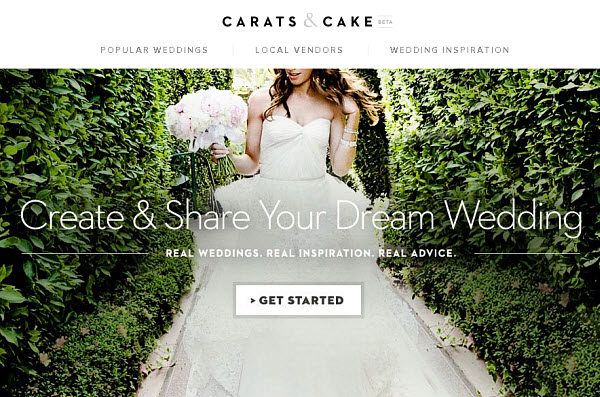 With new and exciting ways to help plan your wedding coming out daily, it's often hard to choose what service you want to use. Carats & Cake is a service you must check out. Founded a year ago it was created to more directly connect those planning a wedding to those who have already had their wedding.
In other words you get the benefit of learning from the experience of others. Carats & Cake allows newlyweds to share photos from their wedding and also share the local vendors that made their wedding great. You can like or share items you find on the site or even reach out to the couple who posted images of their wedding and vendor information through a direct message.
Why start from scratch with your wedding planning when you can take advice from those who have already been there? Carats & Cake step in and make that possible.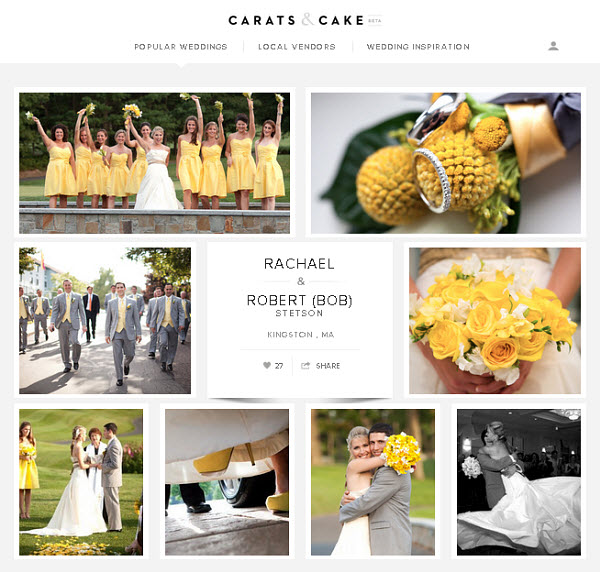 We were recently very excited and honored to see some Dessy Group dresses featured on Carats & Cake. The dress above is Alfred Sung style D582 in gorgeous sunshine daffodil yellow.
Stop on over to Carats & Cake today to help your wedding planning get off to a head start. Or, if you have already had your wedding and want to help others you will find it a great place to share your beautiful photos and help others.