It's Officially A Classic: The Dessy Twist Wrap Dress
Sometimes an item is just so well-designed and thought-out that it becomes a classic. The Dessy Twist Wrap Dress is achieving this cult status with over 1m views of the Twist Wrap Dress on YouTube.



A Bridesmaid Dress Your Maids Will Want To Wear Over And Over
One thing the Twist Wrap Dress is not is a one-off dress. Choose it for your maids and they can wear it in a number of different ways, with different necklines and styles to suit their figures. Choose a cocktail length or long version or with the front cutaway.

As for colours, well because it's a dress from Dessy it's available in a rainbow of bridesmaid colours to suit whatever kind of wedding theme you have in mind. Choose a single colour for all your maids and mix and match the style of the dress. Or why not work an ombre theme and choose one colour graduated in different tones (I'm thinking from pale mint green down to a rich forest hue).

The other thing about the Twist Wrap Dress is that it's supremely portable, so it's the perfect dress to pack for a destination wedding and will look very pretty on the beach (as well as being superbly practical).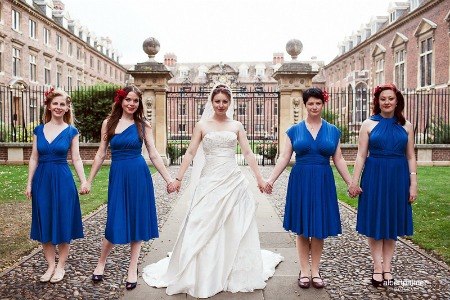 We recently featured a real wedding where the bridesmaids all wore twist wrap dresses and as you can see from the photographs, they all looked lovely. (And can look lovely again and again at other events where they can wear their chic dresses.)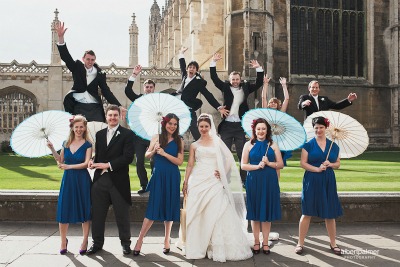 Take a look at how the Twist Wrap Dress works on YouTube. Even if you choose something different for your bridesmaids, one of these dresses would make a great addition to your honeymoon wardrobe. Dress it up or down as the mood suits. In heels for evening cocktails, or flip flops for a stylish sightseeing trip.
It's one of those dresses your wardrobe just can't be without.