The Dessy Group + Nordstrom Wedding Suite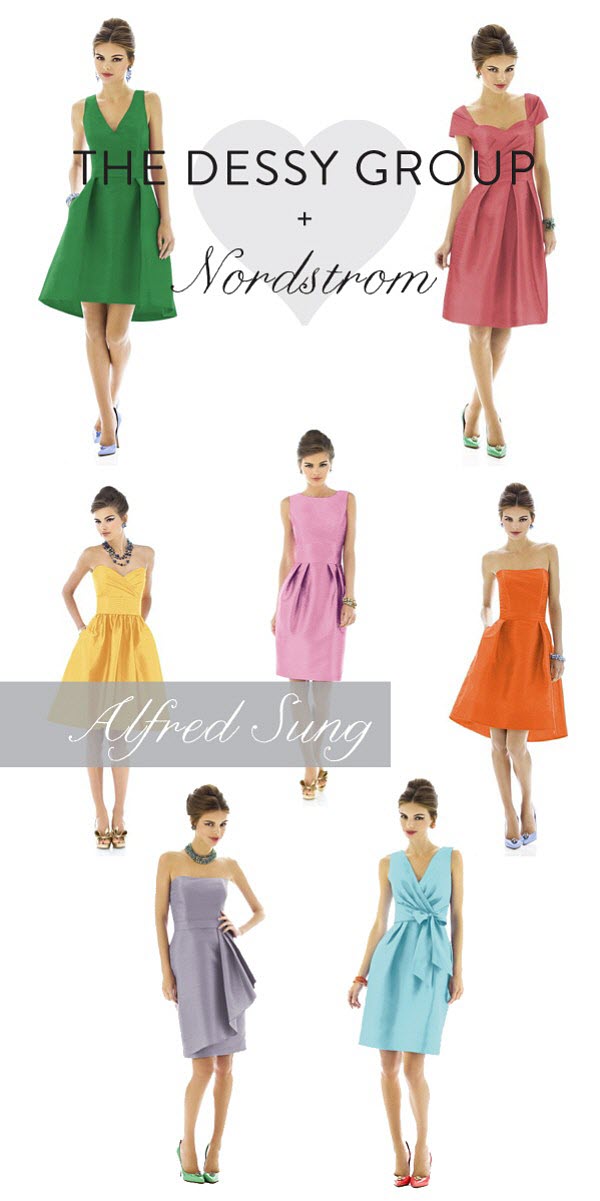 We are excited to announce that The Dessy Group and Nordstrom Wedding Suite are teaming up to introduce our incredible 2013 Spring collection of bridesmaid dresses! Our new collection, available January 1st, includes fabulous dresses from Lela Rose, Alfred Sung, After Six and The Dessy Collection.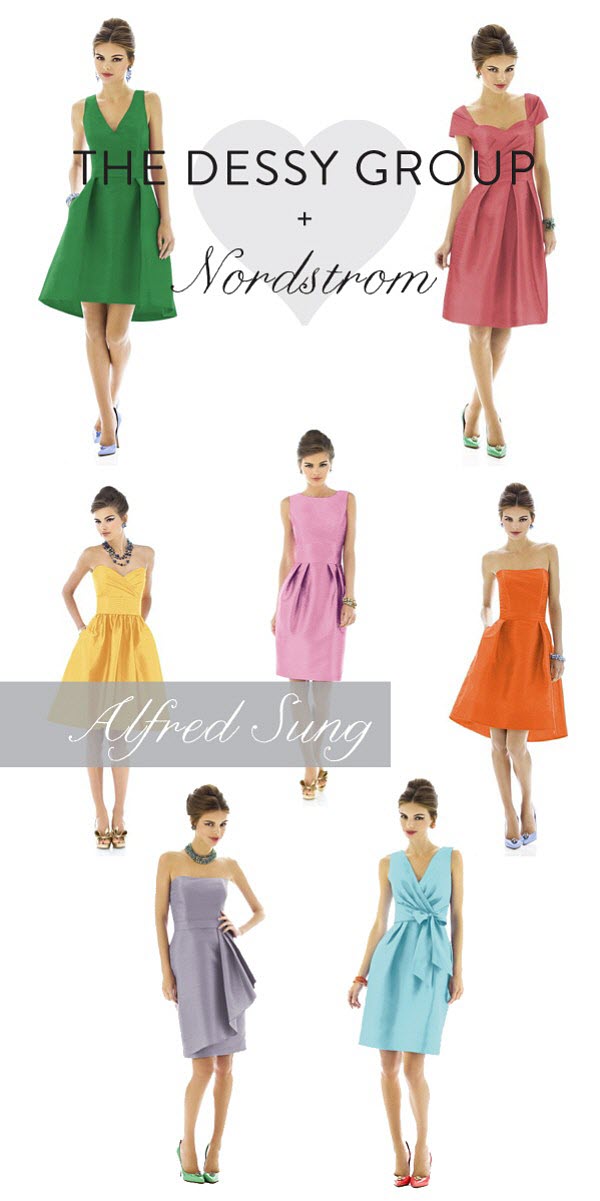 Wondering what this great collaboration means for you? Well, it doesn't get much better than the Nordstrom Wedding Suite experience. You get to work one-on-one with a personal stylist while enjoying the amazing service Nordstrom is known for making the entire experience one that will keep everyone happy.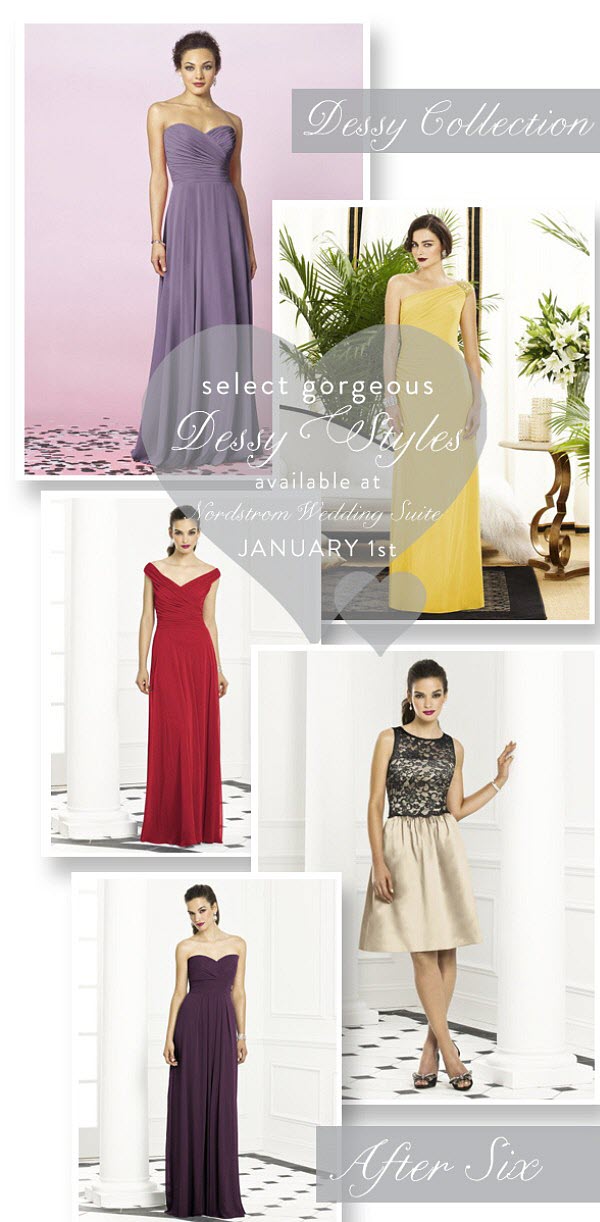 In our new collection there really is a style, color and cut for everyone! I hope this great news will help ring in your new year with a bang...Happy New Year!

Dresses pictured: Board 1: Top Row Left: Alfred Sung Style D588 Top Row Left: Alfred Sung Style D576  Middle Row Left: Alfred Sung Style D542  Middle Row Center: Alfred Sung Style D522  Middle Row Right: Alfred Sung Style D580 Bottom Row Left: Alfred Sung Style D592 Bottom Row Right: Alfred Sung Style D597 Board 2: Top Left: After Six Bridesmaids Style 6639 Top Right: Dessy Collection Style 2884 Middle Left: After Six Bridesmaids Style 6667  Bottom Right: After Six Bridesmaids Style 6656 Bottom Left: After Six Bridesmaids Style 6669