DIY Wedding Idea - Mason Jars with Cupcake Liners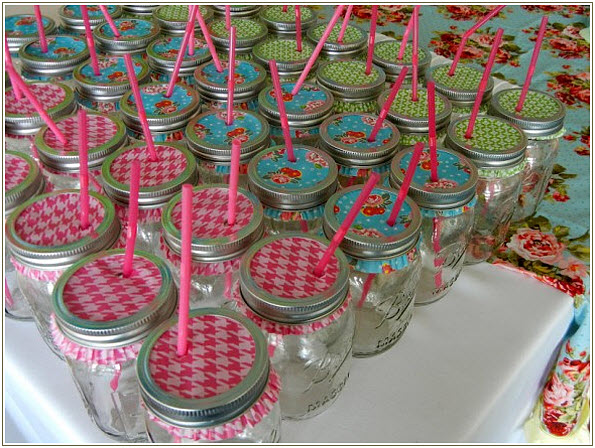 The mason jar craze at weddings seems to show no sign of fading away, and for good reason! Versatile and inexpensive, mason jars can be dressed up and used in so many different ways. They are easy to personalize to match whatever your wedding decor may be. This great DIY wedding idea found via Setting the Mood is one that I haven't seen anywhere else.
Rather than painting the jars or taking on the time consuming project of cutting fabric, try cupcake liners! Cupcake liners make adorable drink lids and are an inexpensive way to make a colorful statement. You can find pretty and unique cupcake wrappers in many places. Have fun!