A 1920's Inspired Wedding Day
If you're looking for a theme for your wedding day then consider having a 1920's inspired wedding.

Why?
Twenties Style is Vintage Wedding Style
The style of the 1920's is timeless, classic, elegant and fun - all at the same time. And it gives you masses of opportunities to theme your wedding day.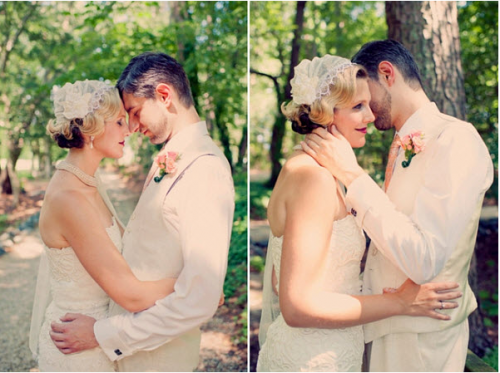 The bride can wear a 1920's inspired frock - think lace details, drop waistlines, a hair bandeau, ostrich feathers ... it's those little details that are going to count.

You can recreate the period style with your wedding invitations - think Art Deco, black and white - and monochrome wedding photographs at a 1920's inspired wedding would be really elegant and eye catching.

I love the groom dressed all in white - very Gatsby-esque!

Photography via Joyeuse Photography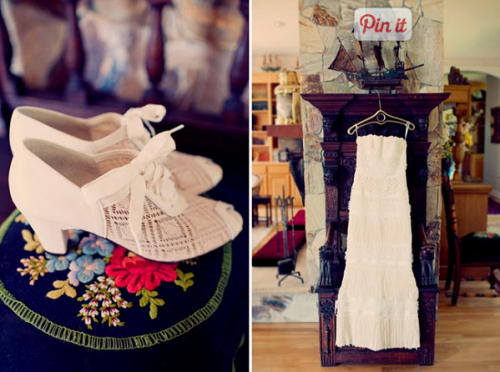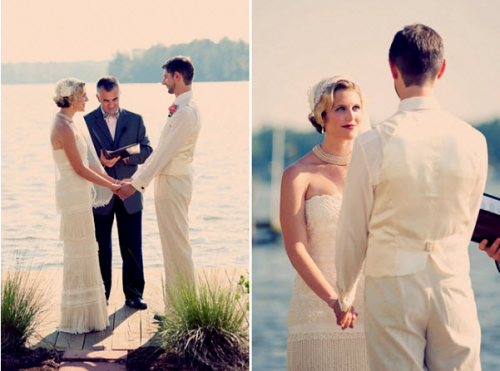 Check the bride's hair detail and long fringed dress. Dressing the groom in white too was a masterstroke!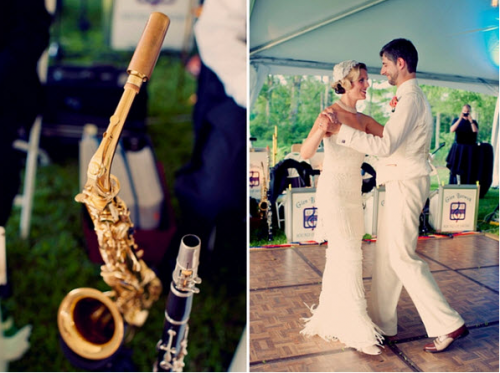 Hire a jazz band and maybe learn how to do the Charleston? A 1920's wedding theme is both informal but with some touches of formality ...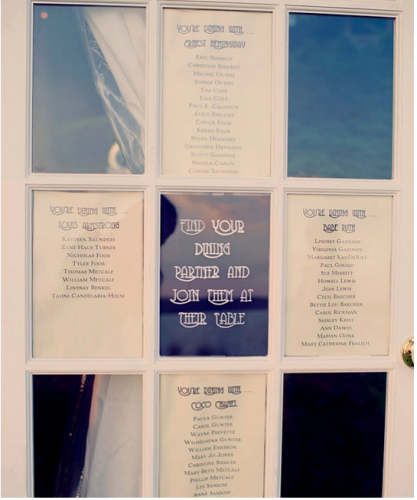 Love this idea for a wedding table plan with each table being named after a 1920's celebrity - Coco Chanel, Josephine Baker ...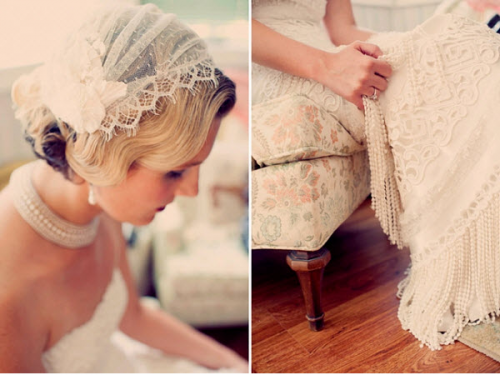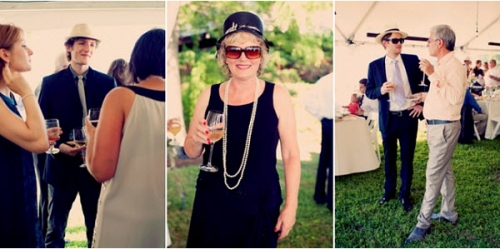 And of course, if your guests join in the mood and dress themselves in 1920's garb it all adds to the atmosphere. Flapper style is a cinch, just wear a drop waisted dress, some long beads, maybe add a feather boa and a cloche hat and you're there.

Do you think this is the best vintage wedding theme there is?