Wedding Inspiration: Glamour Gold Wedding Styleboard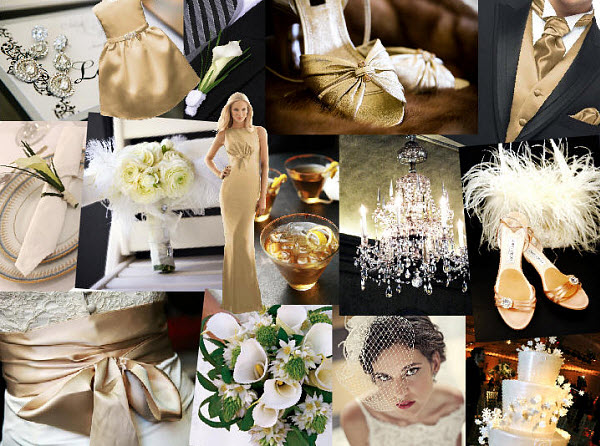 If you are trying to decide on your wedding colors and are looking to have an elegant feel to your Big Day, consider a gold wedding. This week's wedding styleboard pick is Gold Glamour. It is a great example of how to make the stunning color work for you. With golden accents in all the right places you have one gorgeous day on your hands!
Visit our Gallery of inspiration styleboards today for more great ideas and to create your very own styleboard to help kick off your wedding planning.