The Gorgeous Cocktail Dresses Of 'A' Listers - Created by Lela Rose
Want to look classy, elegant and sophisticated? Well, you can't go wrong with a classic cocktail dress.

And we're delighted that A Listers including Dr Jill Biden (wife of the Vice President of the United States) have recently been seen wearing gorgeous cocktail dresses by our very own designer Lela Rose.

In fact, Lela Rose cocktail dresses are being seen on celebrities just about everywhere right now.

Who's Wearing Lela Rose Cocktail Frocks?

Take Dr Jill Biden, who was seen in a grey Lela Rose ensemble as she attended the 2013 Presidential Inauguration in Washington DC. A beautiful metallic grey Lela Rose coat (as seen above) was worn above a white embroided sheath dress. (Great tip Dr Biden - and if you're having a winter wedding, a coat for your bridesmaids can look really chic at the ceremony. They can then slip it off to reveal a swish party frock.)

Well played Dr Biden. The perfect outfit - taking you seamlessly through a ceremony with the eyes of the world upon you! In a style that won't look dated in photographs any time soon.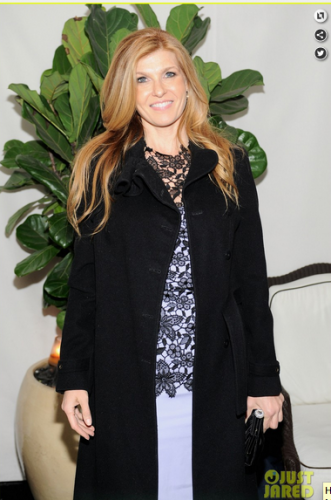 Connie Britton of Nashville attended the WWW Pre-Golden Globes party in a black and white cocktail frock by Lela Rose and looked completely stunning.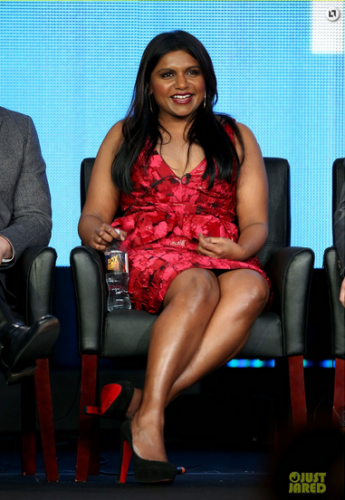 Mindy Kaling recently promoted her show The Mindy Project in a red and pink Lela Rose number.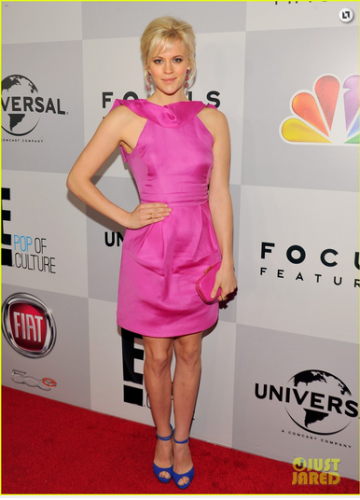 And at another Golden Globes party, Georgia King rocked a hot pink Lela Rose cocktail dress.

The good news is, you can pull off the same kind of look yourself - and even better, dress your bridesmaids in Lela Rose on your wedding day. Choose a Lela Rose frock and you'll be enhancing their wardrobe for months to come, with a drop-dead gorgeous cocktail frock that will take them to parties, weddings and events in real style. (Rather than an expensive one-off bridesmaid dress that they will only wear once.)

How are you going to dress your maids? Lela Rose cocktail frocks are available via Dessy and come in an almost overwhelming selection of colours and styles - so you're sure to find a style that suits. Enjoy browsing!



Credit: Main image via Reuters.