Dessy's Summer Wedding Suits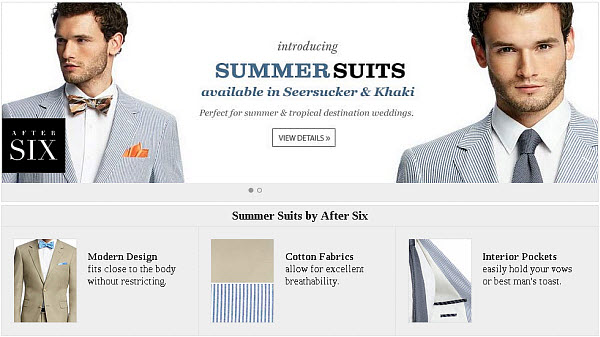 Perfect for Summer & Tropical Destination Weddings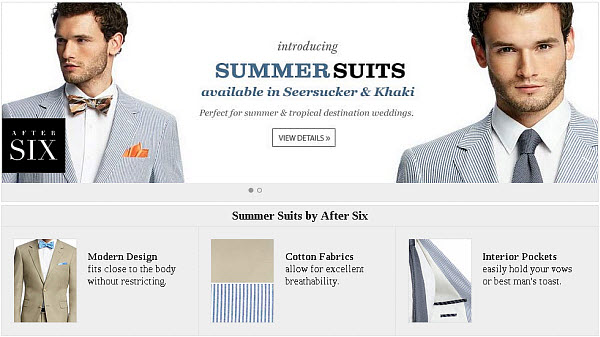 With all this talk about you and your bridesmaids it's time to move some focus over to that very handsome soon-to-be groom of yours. Dessy has just unveiled our summer wedding suits. These new styles are perfect for a summer or tropical destination wedding. They allow your groom and his groomsmen to look amazing while remaining comfortable.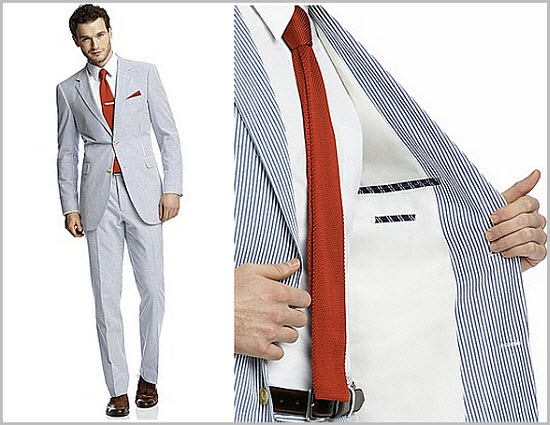 The Seersucker is the essence of summery style. Made from puckered cotton fabric this suit embodies the essence of summery style. This ultimate summer suit features a two-button notch design and fits current, close to your body without restricting.

Seersucker's unique puckered texture makes it a natural performance fabric, allowing for excellent breathability, and it also means that pressing is not necessary – both exceptional qualities for your tropical destination or summer wedding. You'll stay cool in your seersucker suit for years to come.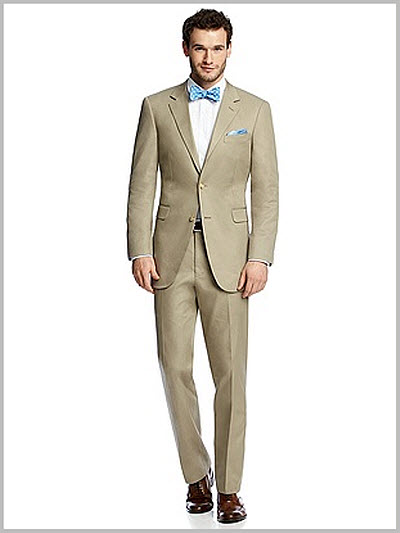 The Kahki is the perfect summer tux. Made from breathable, cotton fabric it will be your go-to summer 'tux' with it's two-button notch modern design.

Our khaki Classic Summer Suit offers you character-packed, cool style that, as the big day wears on, evolves into a slightly rumpled signature. Our lightweight khaki cotton also allows for excellent breathability - perfect for your warm weather wedding.

Visit Dessy.com today to view and purchase these fabulous suits!