DIY Scratch-Off Save the Date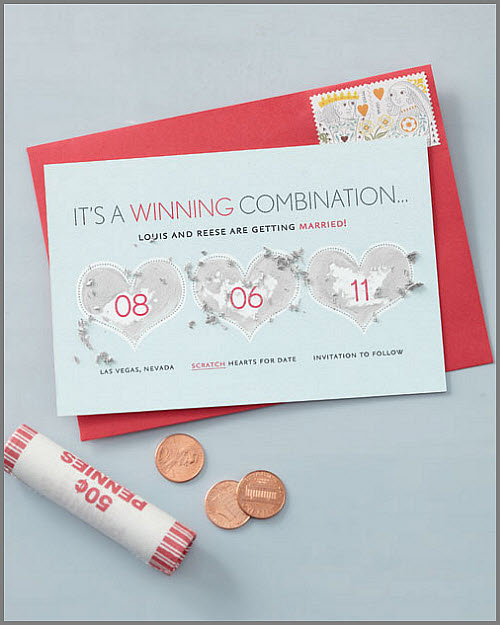 This is simply cool. You can download for free this unique save the date via Martha Stewart Weddings. It's a scratch-off and customizable. All you need are a few simple items:
White card stock
Fine-tip pen or marker
Clear packing tape
Freezer paper
Metallic acrylic paint
Liquid dishwashing soap
Foam brush
Craft knife
Pennies
A2 or 4-bar envelopes
It's fairly easy to make and your guests will be forever impressed by you ingenuity! Visit Martha Stewart Weddings to get the full tutorial and to download the free design. You are now extra cool.
Image by Martha Stewart Weddings