Where's Best For A Classy Hen Do?
Today we have a guest blog from Eclipse Leisure who specialise in creating elegant hen parties and individual hen dos.
A Hen Do With A Bit Of Class
" There's been a celebrity revival recently of the trashy and tacky hen do. In the last six months, Peaches Geldof, Kim Kardashian and The Saturdays' Rochelle have all donned tiaras and sashes to enjoy their last night of freedom. However, if you prefer a night with a bit of class, the cities of the UK and Europe won't disappoint - with everything from champagne teas, designer shopping, Michelin starred restaurants and beautiful spas. Eclipse Leisure has organised its fair share of hen weekends and with their insight this guide will inspire your destination and activity choice for an elegant hen party, with top tips on how to keep the event dignified.

London Hen Weekends
Ladies on a hen weekend in London can take advantage of the capital's big selection of elegant restaurants and hotels. London offers a variety of different activities to try - popular activities organised by Eclipse Leisure for London hen weekends include perfume making, chocolate making and wine tasting. An old favourite is the afternoon tea which is going through a revival, with a number of venues around London providing different chic tea experiences.
The Berkeley's Prêt-à -Portea afternoon tea is perfectly catered to fashion-lovers, with each of the sweet treats designed to match key fashion trends. The waiter even talks through the biscuit and cake design choices with framed photo evidence from the catwalk. If you're looking for cake stands with exquisite pastries, matching china, rose-petal champagne and finger sandwiches, head to the Athenaeum Hotel in Mayfair €" voted Top London Afternoon Tea by the Tea Guild in 2012.

Brighton Hen Weekends
Brighton is a favourite location in the UK for a hen-party, but that doesn't mean you have to go for pink-sashes and cheap cocktails. There are plenty of elegant cafes, spas and bars to enjoy in complete sophistication.
From traditional favourites like Champneys to sleek and contemporary establishments like Sk:n, Brighton is a haven for all things spa-related. After an exfoliation body wrap and polish, enjoy champagne and oysters at Riddle and Finns bar in the South Lanes or relax with a posh coffee in the Small Batch flagship store which boasts its own syphon bar. In the evening, see a show at the traditional Theatre Royale, which shows everything from the Russian State Ballet to the Japanese Yamato Drummers.

York Hen Weekends
York has a diverse choice of hen activities, Eclipse Leisure has found that one of the most popular things for hen parties to do in York is cocktail making, but the quality of food and quirky museums are also a big attraction for high-brow hens.
Yorkshire has the largest concentration of Michelin starred restaurants than any other county in the UK and is home to The Burlington, a highly acclaimed restaurant boasting four AA rosettes, a Michelin Star and UK Wine List of the Year. Other sophisticated attractions to enjoy in York include a boat trip on the lake at the 18th century Castle Howard or, for any craft-happy hens, the Quilt Museum has some wonderful fabric and design inspiration, as well as an Italian deli and restaurant.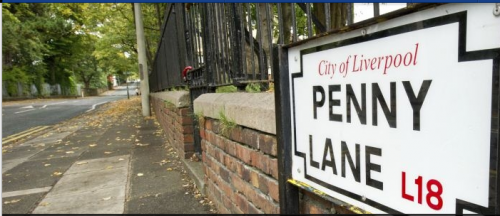 Liverpool Hen Weekends
Liverpool is another top destination for cocktail-making lessons, and there's plenty of inspiration to be found in its glamorous bars. Liverpool is also fantastic for last-minute wedding shopping.
It's possible for a cocktail making session to be an elegant affair, there's so much more to it than just mixing vodka with juice, learn the art of meddling, free-pouring and stirring as well as the flavours that complement each different spirit. Liverpool's Panormaic 34 is one of the UK's highest bars, located on the 34th floor of Liverpool's West Tower. Be inspired for your cocktail lesson here with drinks such as lychee and pomegranate Martinis and champagne Cosmopolitans.

Paris Hen Weekends
Avoid the binge-culture of the UK with a hen weekend in Paris, the epitome of sophistication. Hen activities popular in the French capital include spa & pamper sessions and wine-tasting, although it'd be a shame to miss out on some Carrie Bradshaw-esque shopping and posh lunch!
There are also the designer shops to peruse along the Champs Elyse with big names including Louis Vuitton, Hugo Boss and Lacoste, as well as high street favourites Zara and GAP. This up-market area of Paris is the perfect place to enjoy a refined lunch. Ladurée is one of the most chic and elegant cafes on the Champs Elysee, specialising in macaroons but offering a whole variety of other delicacies to try. Enjoy a glass of champagne with a delicious pastry, or indulge in their famously rich chocolat chaud."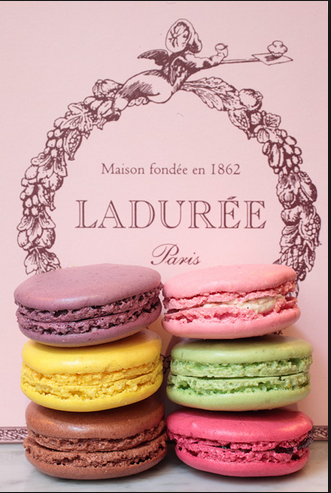 More Tips for an Elegant Hen Weekend
If you're not a fan of city-life, head out to the country with a stay in a traditional cottage, perfect for long walks and hearty meals in a cosy country pub.
If your hen party has a diverse mix of people, think about inviting certain people to join in with different parts of it, especially if it spans over a couple of days. That way you're not asking people to pay for activities they won't enjoy and people will look forward to attending.
It's possible to have activities centred around alcohol such as a champagne breakfast or a wine-tasting experience, but always make sure any alcohol consumption is moderate and responsible.
Instead of fancy-dress, ask your hens to wear something that reminds them of the bride, or bring a token of one of their favourite memories of the bride - it's a great ice-breaker and people will feel more comfortable in their own clothes.
Always have a plan B. An afternoon picnic in the park sounds great but if it rains you don't want to have to retreat to the nearest bar or café that has space.