BrideRush Brings Deep Discounts to Wedding Planning
Everyone knows getting engaged is a rush.... But the elation can quickly subside when wedding planning starts and the dollars and dimes start adding up to growing stress and a whole lot of dough. BrideRush is a wedding website that takes a little (or a lot) of the sting out of making your wedding wishes a reality.



BrideRush is a wedding website that functions similarly for Priceline (the online discount travel booking site). BrideRush brings together savvy brides and grooms with vendors - located all over the country - that have unfilled or unused services and products that are wedding-specific.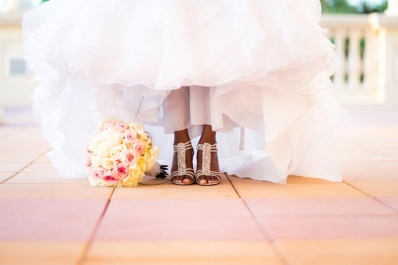 Everything is up for grabs on BrideRush. Wedding Planner - check. Flowers - check. Venue and catering - check, check. It's as simple and quick as entering your wedding month and state and options for all vendors (you can sort) will pop up in your webpage display. Deals are domestic and international - so whether you're planning a hometown party or throwing a destination blast, BrideRush has you covered.

The site also has featured deals of the week -- and these high-discount deductions are where you can really save some cheddar. Recently, photography in NY/NJ area was reduced by over $2,000 and Hyde at the Bellagio in Las Vegas was offering deeply discounted packages for a bachelorette party. The trick to nabbing the right deal is to go in with an open mind. You could go in with the intention of finding your photographer and just might end up booking a fabulous florist!

Search BrideRush.com and snap up deals and discounts to stretch your wedding day dollar that much further!