Bridesmaid Gift Idea: Pashmina Scarf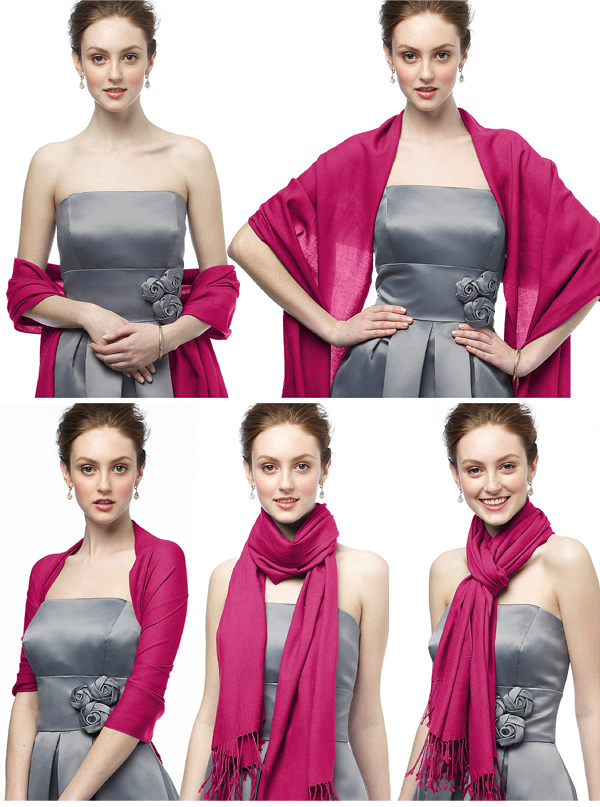 The Pashmina wool and silk scarf - there's no better way to stay on trend and give a bridesmaid gift they'll love long past your wedding day. They come in all your favorite colors and are elegant for evening or formal wear, and stylish for casual wear too. They are perfect for a touch of late-evening warmth, or tied around your neck for casual panache. You may even want one for yourself!
Check out this fun video to show you many of the different and trendy ways to wear your Pashmina. To choose your favorite color check out the Pashmina selections on Dessy. Yay!