DIY Wedding Favor: Hand Drawn Monogram Bags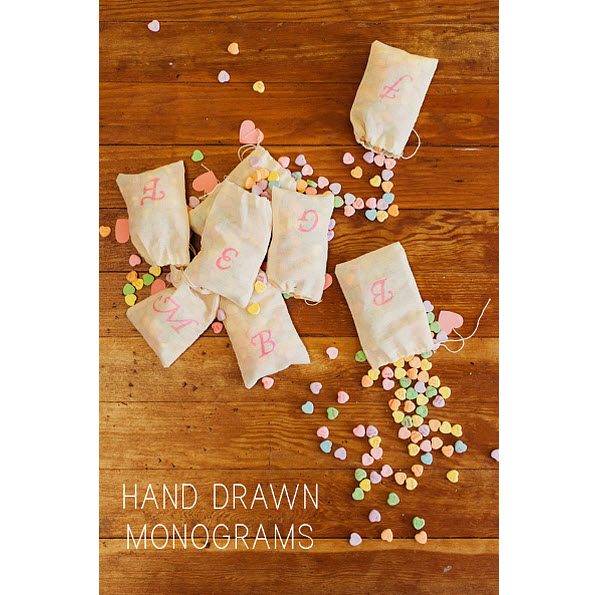 One of my favorite inspirational blogs has done it again. Oh Lovely Day recently featured this great DIY wedding favor idea - hand drawn monogram bags. Simply add your Initials or any other text you wish and fill them with tasty candy. The personalization and tasty treats inside is sure to bring a smile to your guests faces.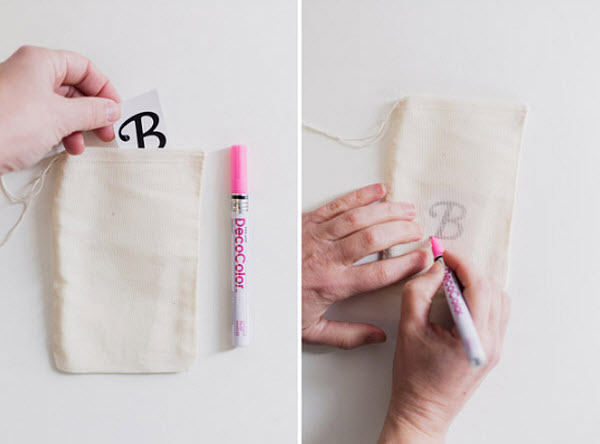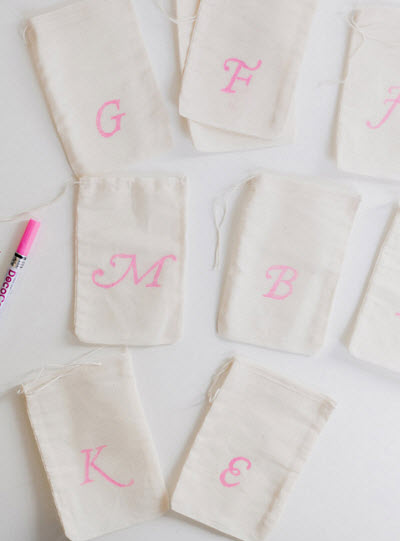 Easy, affordable and pretty. Check out the full tutorial over at Oh Lovely Day.