A Country Style Wedding In Rural France
If you're a fan of classic French films like Jean de Florette and Manon des Sources, then you're going to adore this wedding set in rural France.
Nadia and James married at Lyon in a picture perfect rustic wedding setting. And when you look at the photographs taken by PhotUpDesign you realise you couldn't be anywhere else.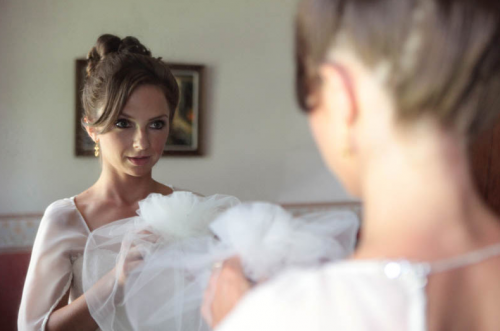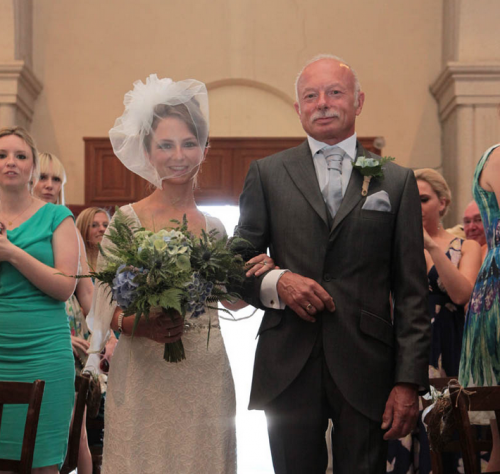 Nadia and James had a traditional religious ceremony in a church which meant that her shoulders had to be covered. As she was having an evening reception afterwards she decided to have two dresses made - one with gauze sleeves for the wedding service and a slinky backless number for the evening reception. I love the ruffles!
Instead of a traditional bridal veil, Nadia wore a birdcage veil which I think worked perfectly with her dress - it didn't detract from the delicacy of her sleeves.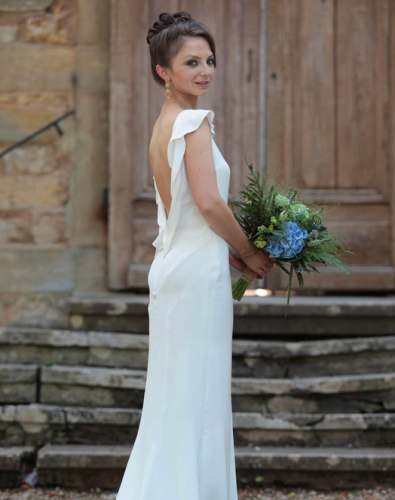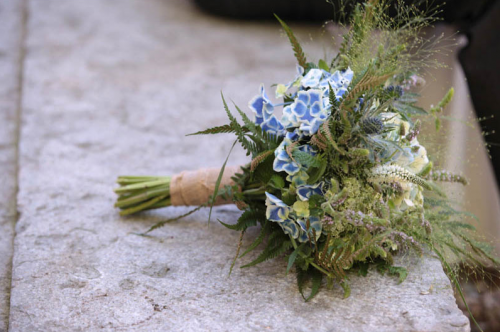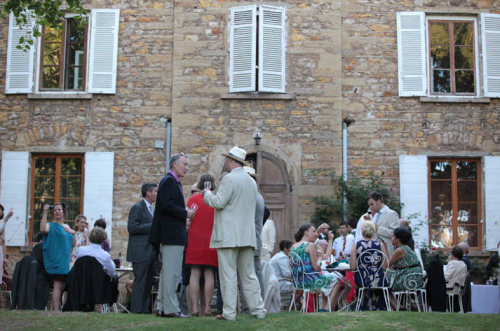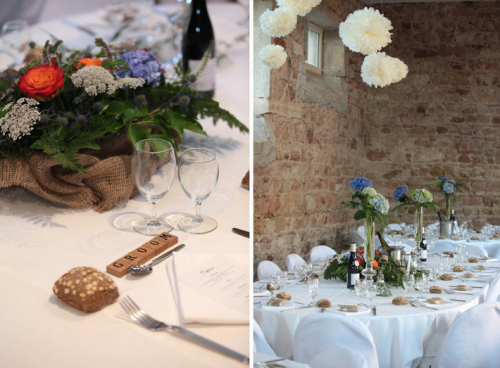 I'm also loving all the natural colours used throughout - blue hydrangeas for the bouquets and the wedding tables - and simple wooden letters for the groom's place name.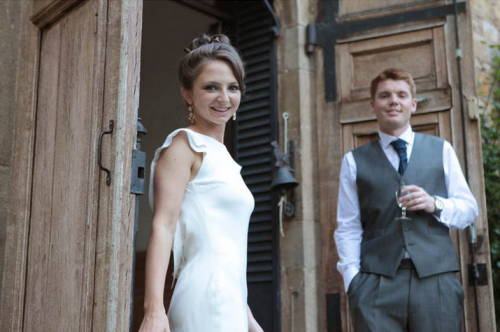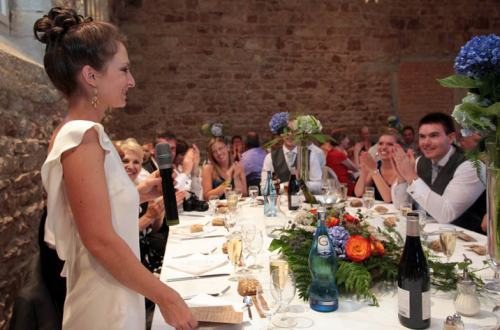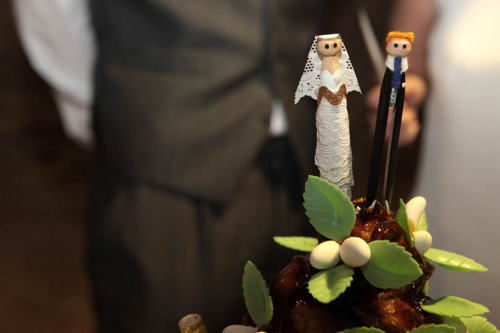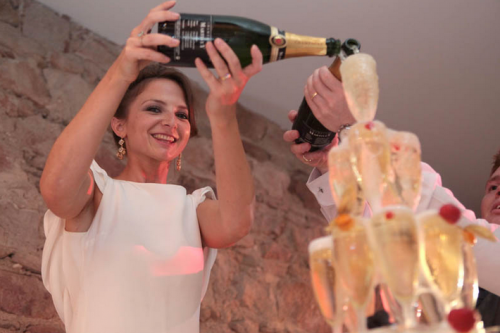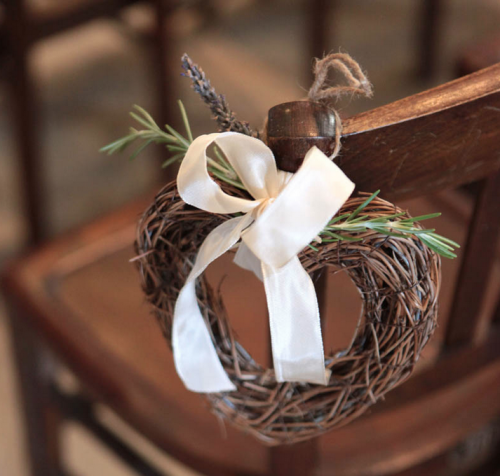 This wedding was originally posted on Rock My Wedding. Thanks for sharing!