A Real Wedding Day With Men's Wedding Attire You're Going To LOVE!
Today we've got a real wedding with a different focus. Because today we're going to talk about the groom's party and what they're wearing.
Usually we focus on the bride and her bridesmaids but when we were sent these images by Bryce Covey of Caitlin and Jason's wedding by the ocean, we were struck by the men's wedding attire and how handsome all the groomsmen looked in their Dessy dinner suits.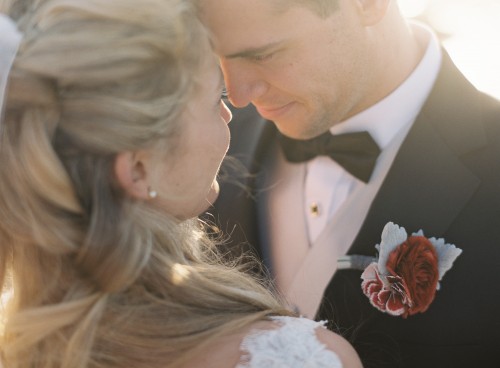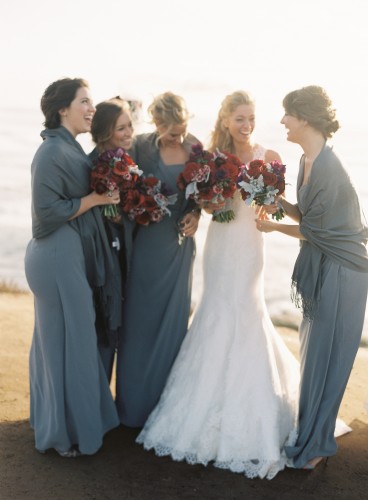 (Although the bridesmaids in their Dessy bridesmaid dresses didn't disappoint either).
A San Diego Wedding
Let's hear what Caitlin had to say about her wedding day in February of this year at Sunset Cliffs with the reception at the Luce Loft in downtown San Diego.
"It was a day truly full of joy and thankfulness. We had those whom we hold near and dear to us surrounding us with support and encouragement as we both stepped into our new life together as one. I will never forget the smiles of so many beautiful faces on that day, especially my handsome groom. I will never forget waiting for the church doors to swing open with my father holding me dearly as we prepared the walk down the aisle towards my best friend. I will never forget standing at the altar with my groom repeating our vows."
The happy atmosphere of Caitlin and Jason's big day just radiates out from these shots, don't you think? And the groomsmen look impeccable. And love those grey waistcoats by Dessy.

A Sartorial Investment For The Men
Usually the standard wedding attire for a man is either a morning coat or a lounge suit - but if you're having your wedding later in the day with an evening celebration, then the groom's party should consider wearing dinner jackets. A proper dinner suit is a must-have in any man's wardrobe and an investment for the future.

A group of men smartly dressed ready for the evening party ahead can really add a sense of anticipation to a ceremony in a hotel and black tie is an easy dress code for all the male guests to follow. Wear black tie and everybody is correctly dressed - so they'll feel comfortable and relaxed and enjoy the evening ahead all the more.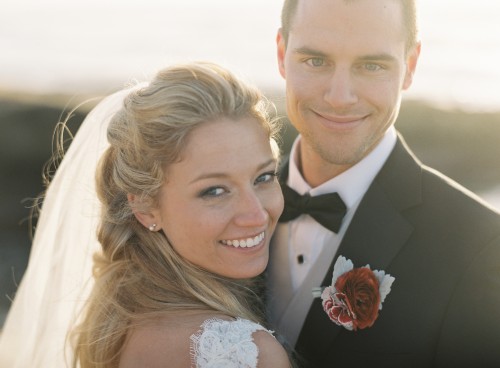 Okay, so there's always menswear hire but when you think of the number of wears your man is likely to get from his dinner suit (and how handsome he'll look) it makes good financial sense to buy. Take a look at the Dessy After Six classic black dinner suit and all the color-matched men's accessories you'll need for the men's wedding attire on your big day.
More on this wedding tomorrow when we'll be showcasing the girls' bridesmaid dresses by Dessy.

Credits: Mens wedding attire by After Six; After Six black classic dinner jacket, After Six double play reversible vest face white and lining frost, black bow tie.