You'll LOVE the look of these real Dessy bridesmaids
I love it when we can show you a real Dessy wedding with real girls looking great in Dessy bridesmaid dresses.
Which is exactly what we've got for you today. Yesterday we brought you Caitlin and Jason's big day with the handsome bridegroom and groomsmen in their Dessy dinner jackets and dinner suits.
Today we're bringing you Part II - and it's the turn of the bridesmaids.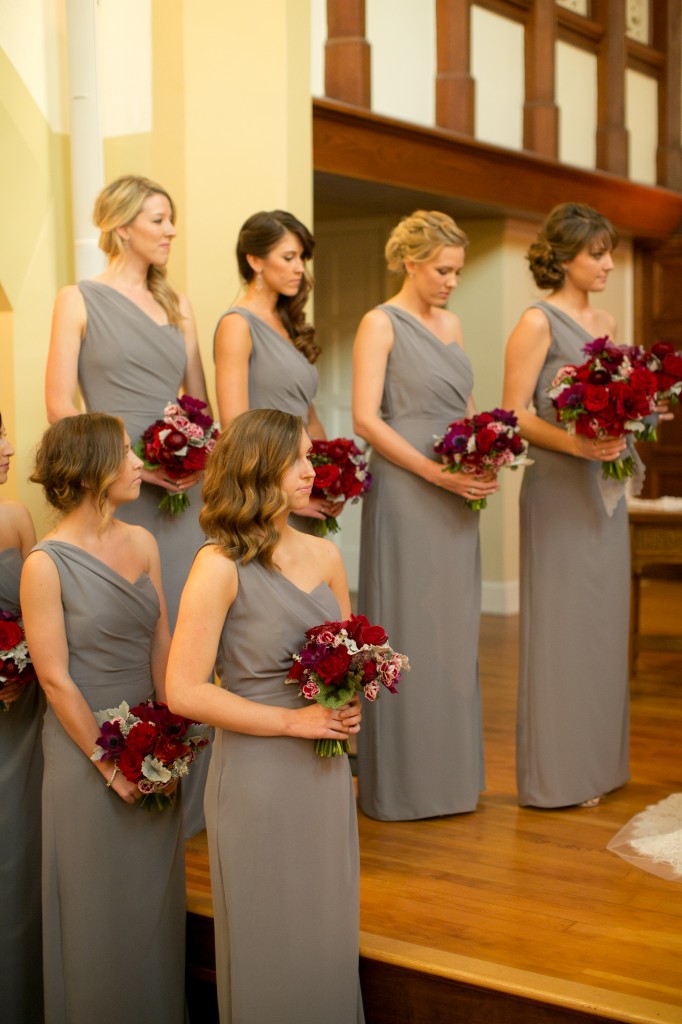 Caitlin dressed her maids very elegantly in our After Six bridesmaid dress 6646 in grey, in a one shoulder style with draped bodice and skirt. So flattering and sophisticated, don't you think?
You can tell these girls are looking and feeling good by the way they're smiling as they walk down the aisle with the approving eyes of the guests upon them. That's how you want your maids to be! Dress your maids in styles that flatter and you'll be rewarded with some great wedding photographs (and your girls will be friends for life).
I'm also loving the bride's choice of colour combo for the flowers here. She's gone for a pop of colour to lift the grey - with rich red blooms in the bridesmaids' bouquets (echoed by the buttonholes for the men).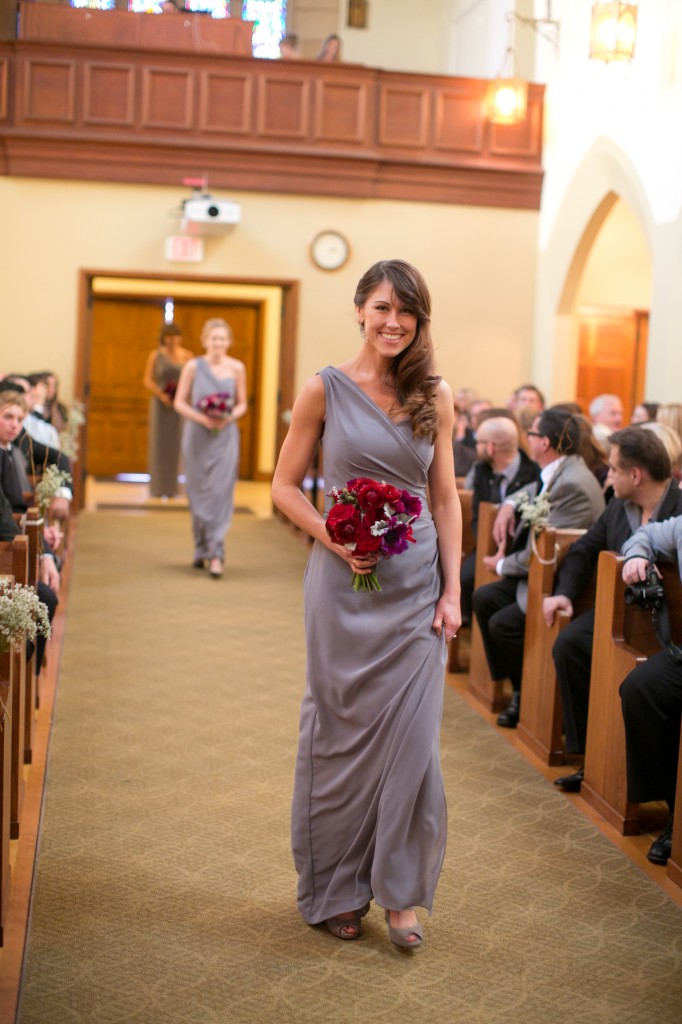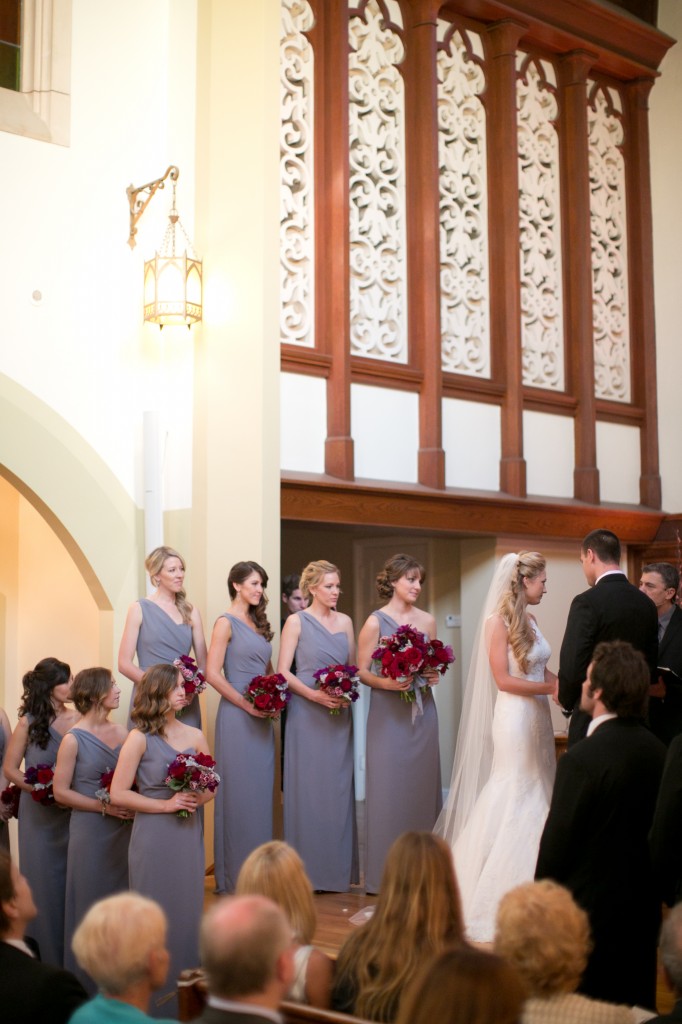 Caitlin chose a long fishtail style wedding gown for herself - and I think the draped style of her maids' dresses just adds to the flowing effect. This is a very romantic look - and I get the feeling Caitlin had it all planned for quite a while! I think she looks beautiful and so happy with her new husband.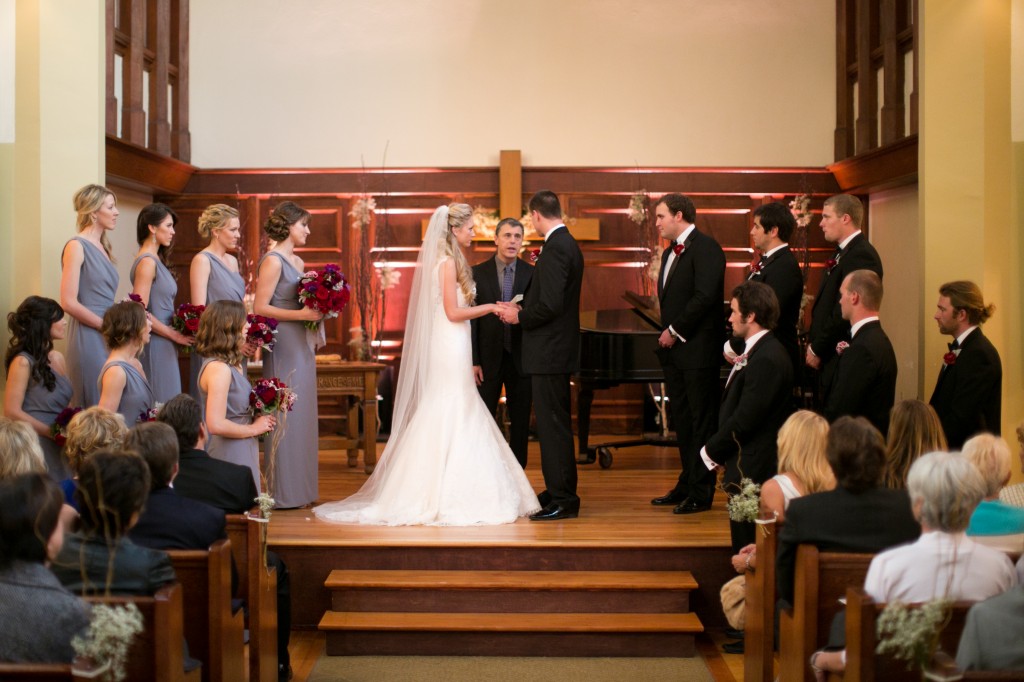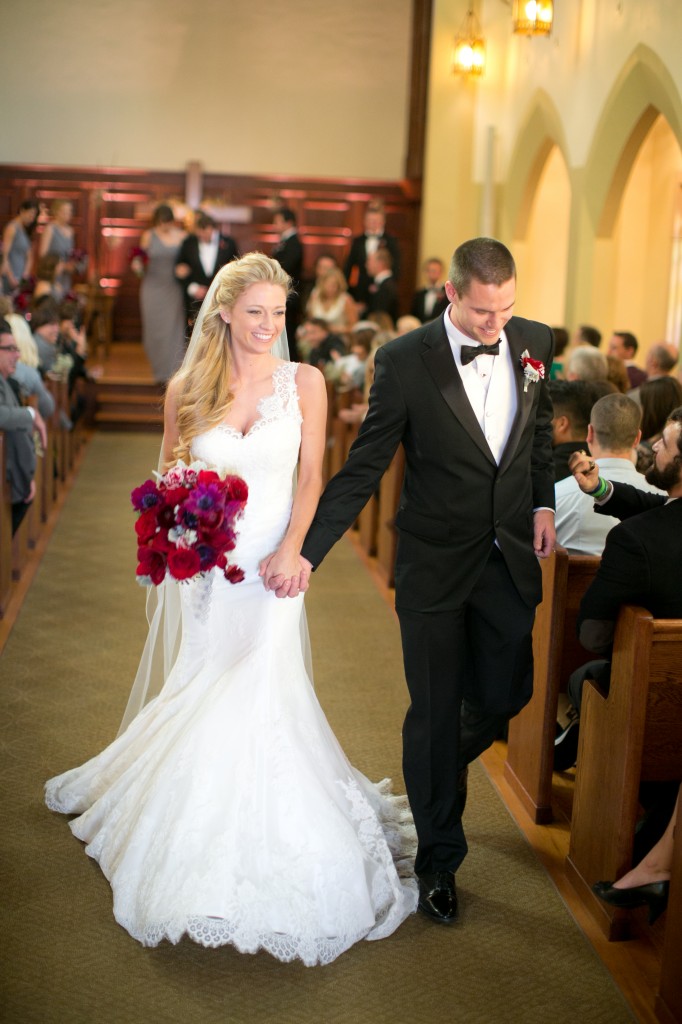 I can almost hear that dress swishing as the couple walk back down the aisle - can't you? And her bouquet is dazzling. Perfect choice Caitlin!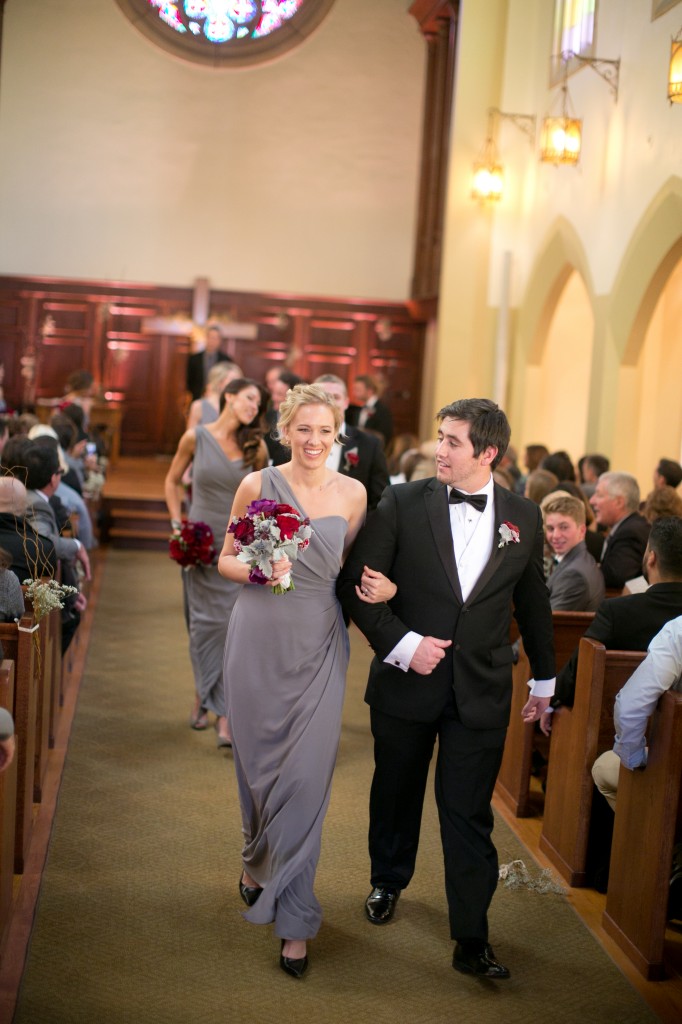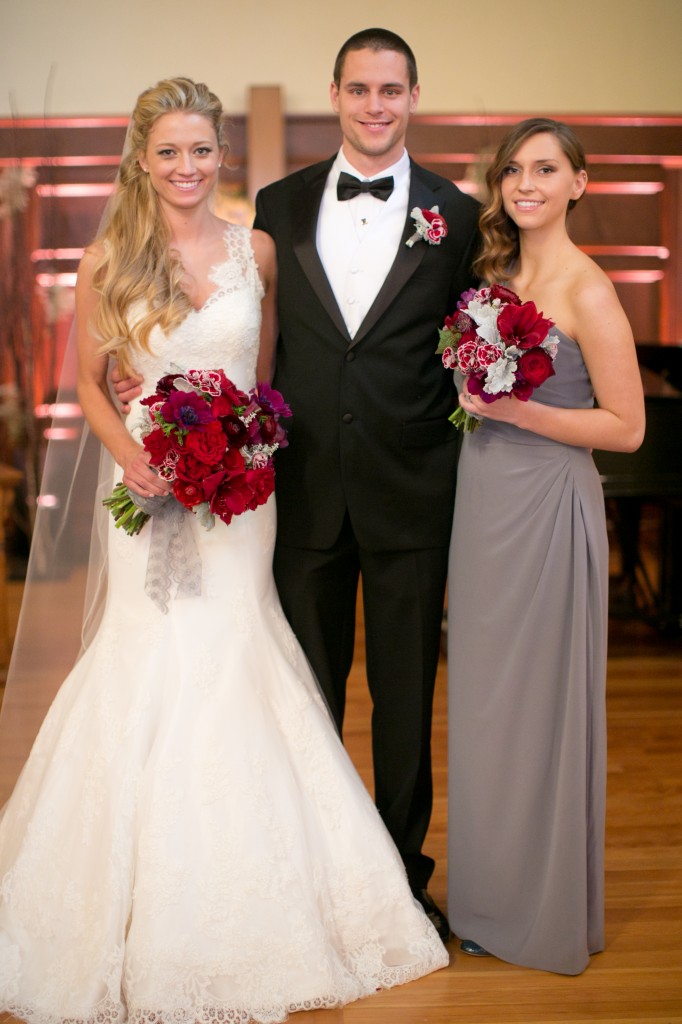 The atmosphere from this day just jumps out at you from these photographs. Everybody is happy and looking ready for the evening reception to follow - fabulous anticipation.
You can get Caitlin's wedding day look right here. Her bridegroom and groomsmen wore After Six dinner suits and her maids After Six Style 6646 in charcoal grey.
If you'd like to feature in one of our real weddings please get in touch - we'd love to hear from you!
Credits: Photography by Bryce Covey.