A Wedding Ring Unlike Any Other
Your wedding ring will be one of your lasting memories of the day you tied the knot with your partner.
Traditionally a circle of gold or platinum, it represents the unbroken bond between you.
You'll almost certainly be wearing it every day for the rest of your married life together, so shouldn't you get something that's really personal and special to you both?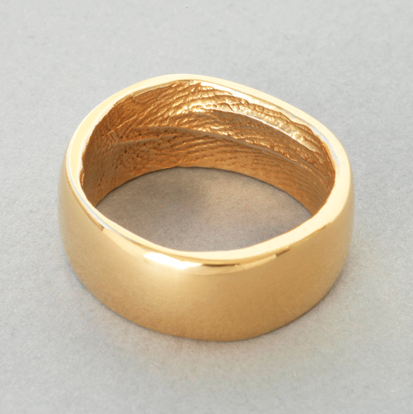 A Unique Wedding Ring Just For You
That's why these unique wedding rings by designer Patrick Laing caught my eye. They're cast from your partner's finger so you're always holding hands (sigh) because the interior of the ring is moulded directly from your loved one's finger.
You can order these wedding rings safely by post (or visit the designer's London studio). If you're ordering by post, an impression kit is sent out to you with instructions and the materials for you both to make your finger impressions. You then send the impressions back and your rings are hand finished for you. (You can be confident that you'll get the correct ring size as a ring measurer is included in your kit.)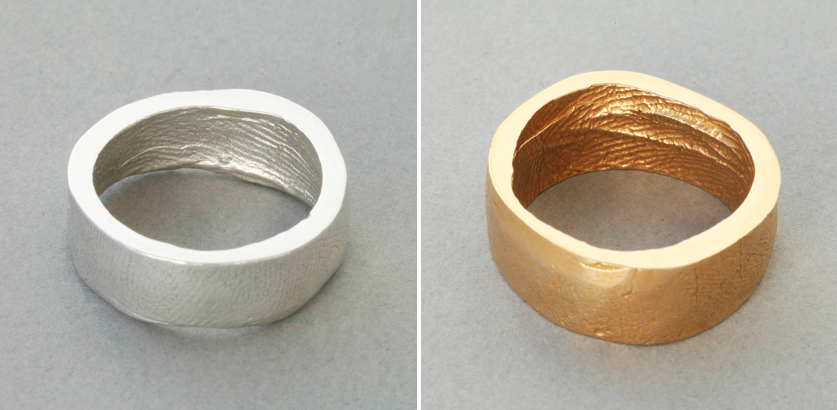 Different Colours Of Gold & Platinum
Rings can be made in a precious metal of your choice including silver, yellow gold, rose gold, white gold, palladium or platinum. You can choose from two widths and have your ring with a hand finished polished or buffed exterior.
What I love about these rings is that on the surface they look like a standard wedding ring - but inside they hold a special secret - you'll always be keeping your loved one close.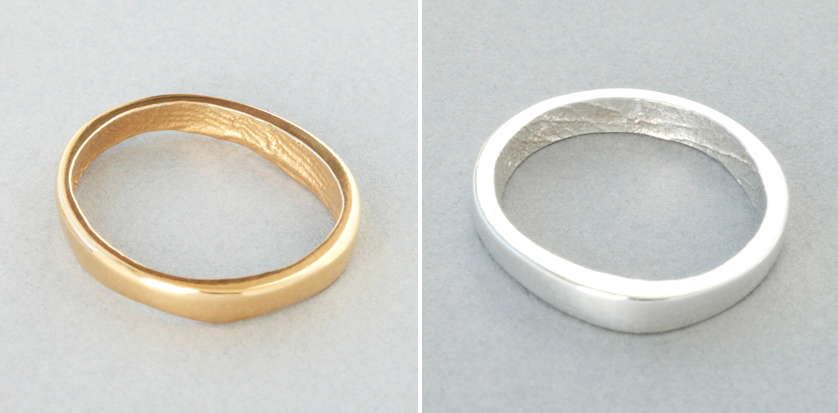 One size definitely does not fit all - these wedding rings are yours and yours alone.
Contact Patrick Laing for further information. He supplied all the photography here.