An Eco Organic Somerset Wedding
Lucy and Gregor's wedding took place in July at their home West Wood at Park Farm in beautiful Somerset in the west of England.
It was a very personal wedding, combining Lucy's vintage finds, organic flowers, recycled paper and some lovely individual touches.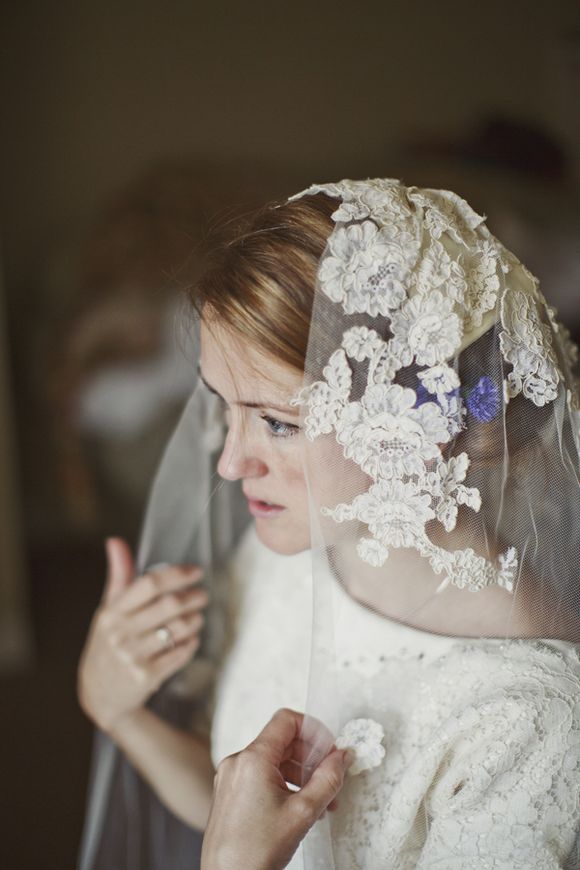 Here's Lucy to tell us the details. "My dress was an original 1950's wedding dress brought from Elizabeth Avey. We found the veil on a bride and maid of honour weekend away in Harrogate at the Vintage Wedding Fair. My bridemaids all wore original vintage 1950's dresses, from Vintage Dress based in Bristol, except my daughter's which I made. Our daughter Winifred's shoes came from Star Child, all made in England from British leather and perfect for little feet learning to walk.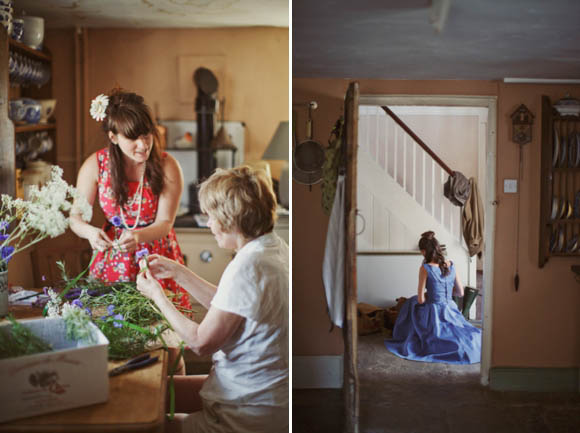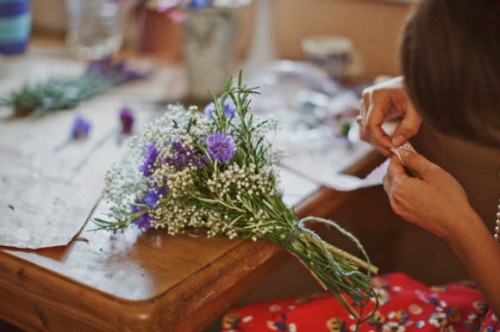 My maid of honour's mum Janet supplied the beautiful flowers from her garden and together with my very talented friend Dorcas they made all the buttonholes, corsages and my wedding bouquet in the kitchen downstairs while I was getting ready! All I really asked the girls is that there be cornflowers (because I love them), rosemary in remembrance of my mummy, and lavender. The rest they did themselves. I am very pleased they included gypsophila, and that they kept things beautifully simple.
Our flowers to decorate the barn came from a culmination of Merricks Organic Farm, my friend Emily who grew them especially for the wedding in her garden, and my friend Jenny who filled all my terracotta pots with flowers she thought I would like."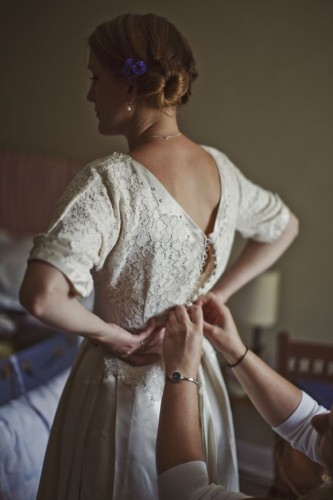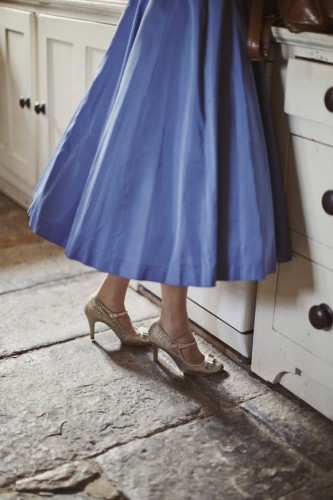 You can enjoy more photographs of this beautiful real wedding in Somerset tomorrow with wonderful images by Mark Tattersall photography.