A Handmade Wedding in Wales - Part II
Today I'm bringing you more of the rural and rustic idyll that was Clare and Ben's wedding in picturesque Monmouthshire in Wales.
Clare was brought up in the area although she had moved to London to follow her career. However when the time came for her to get married, getting hitched in the beautiful setting in which she'd grown up was an obvious choice - particularly as her fiancé Ben had fallen in love with the area as well.
Spot the many handmade touches in this wedding. Clare's mum did the floral arrangements for the church and the reception using simple garden flowers which fit the rural and rustic theme to perfection.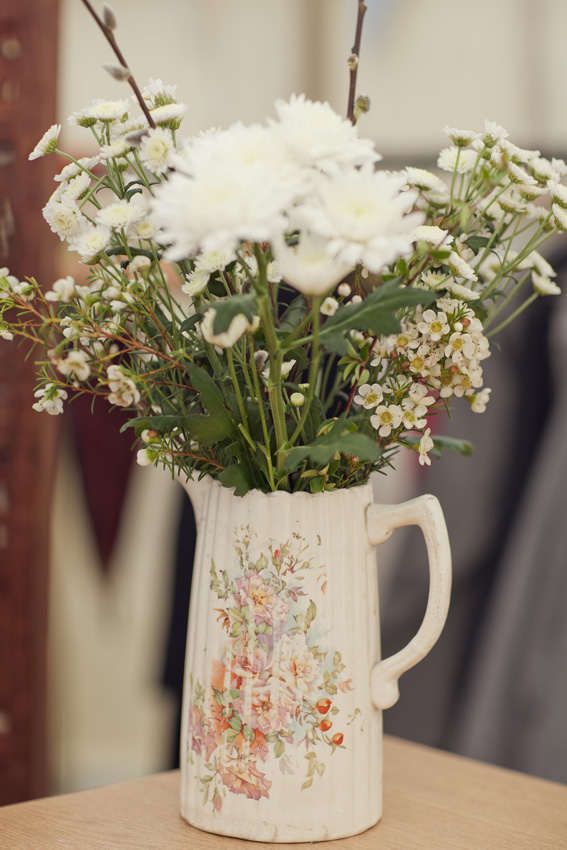 What do you think of the vintage, floral china? Perfect for this rural theming. I suspect this was all in the family, but if you're looking to host a rural wedding and want to serve tea in pretty china teacups you'll find plenty of places to hire cups and saucers. Such a sweet look and so charming too.
I love the table settings at this wedding - the chalkboards for the table names are just right.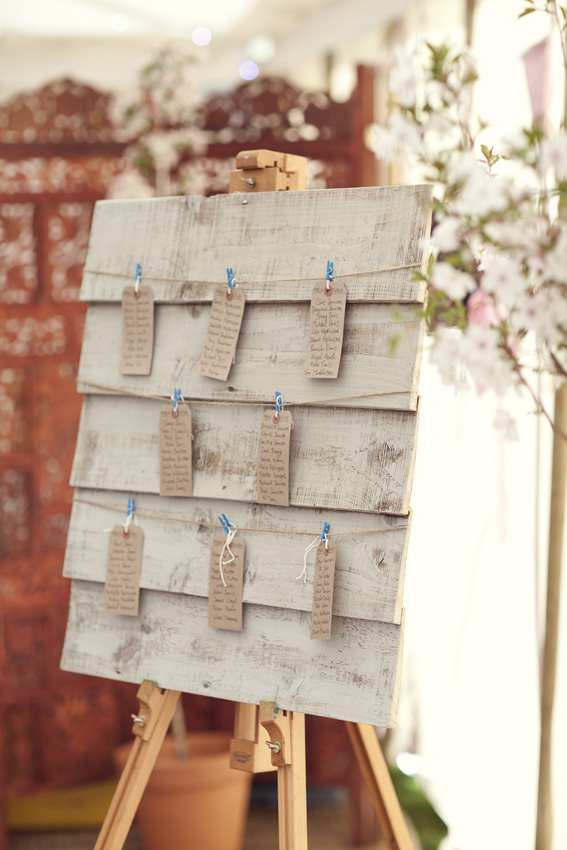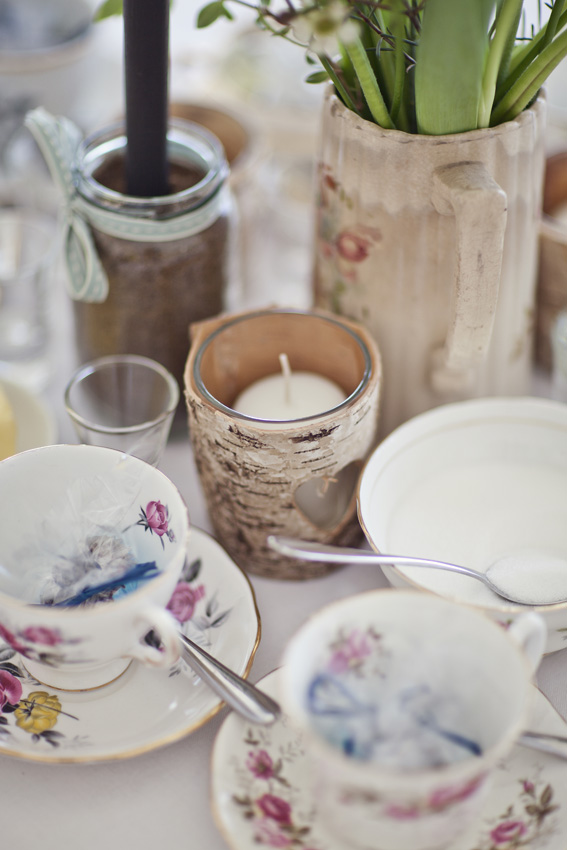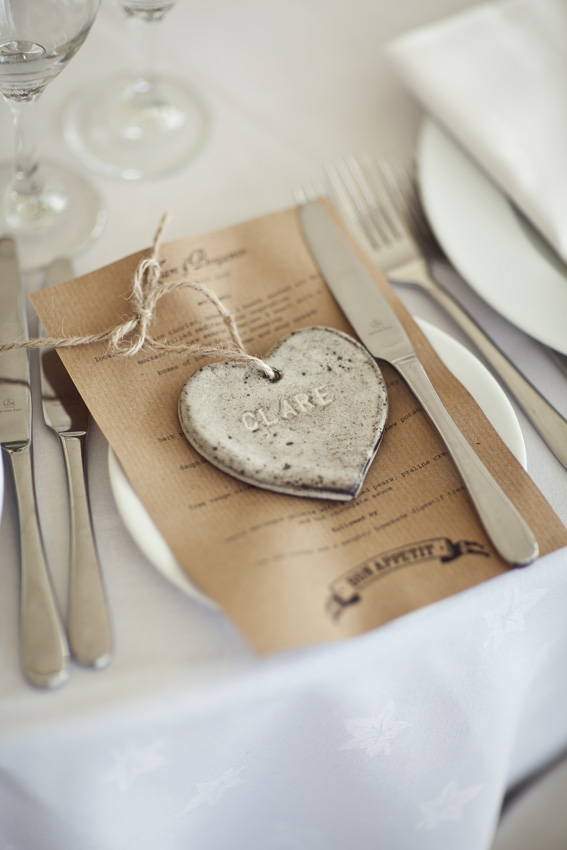 Spot the heart theme quietly making its presence felt here!
Clare was keen that the food and flowers were locally sourced and her menu sounds delicious. The couple chose in season Welsh lamb, local Welsh beef, regional asparagus with chicken in a box for the children.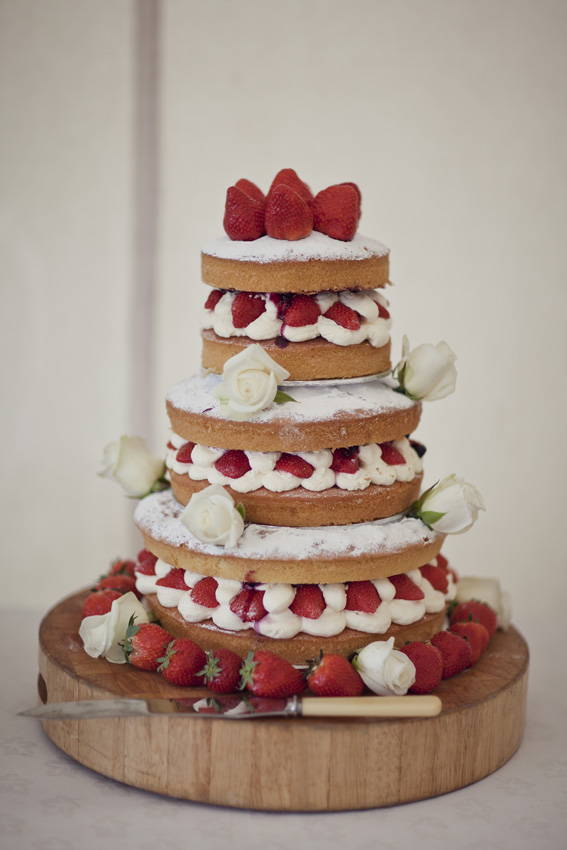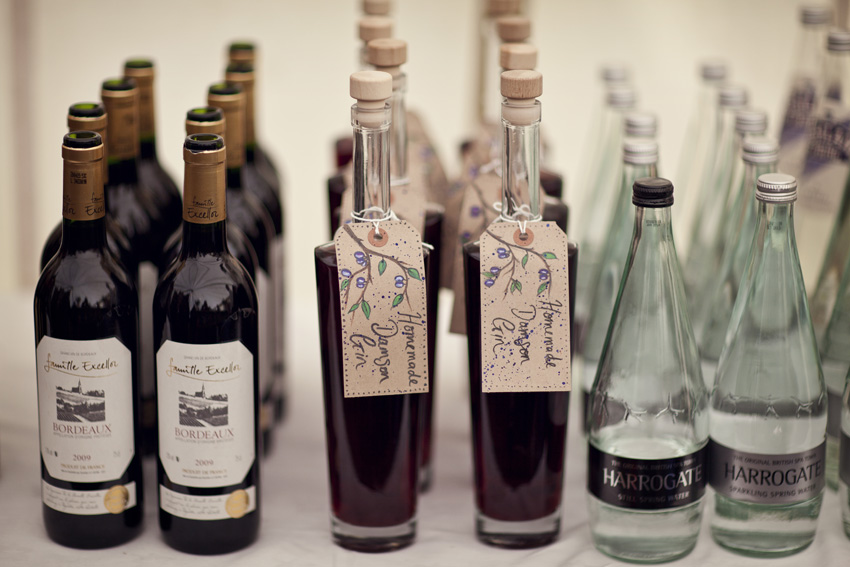 Helen's mother made some delicious damson gin which was beautifully served in attractive bottles. Instead of a traditional wedding cake Clare chose a home baked sponge filled with cream and strawberries - stacked in a tower and I think it's inspirational!
After the sitdown meal, everybody danced to a local band as the sky grew dark - and when Ben took his turn at the instruments Clare was amazed.
Of course, the couple opened the dancing with a romantic first dance much to the guests' delight.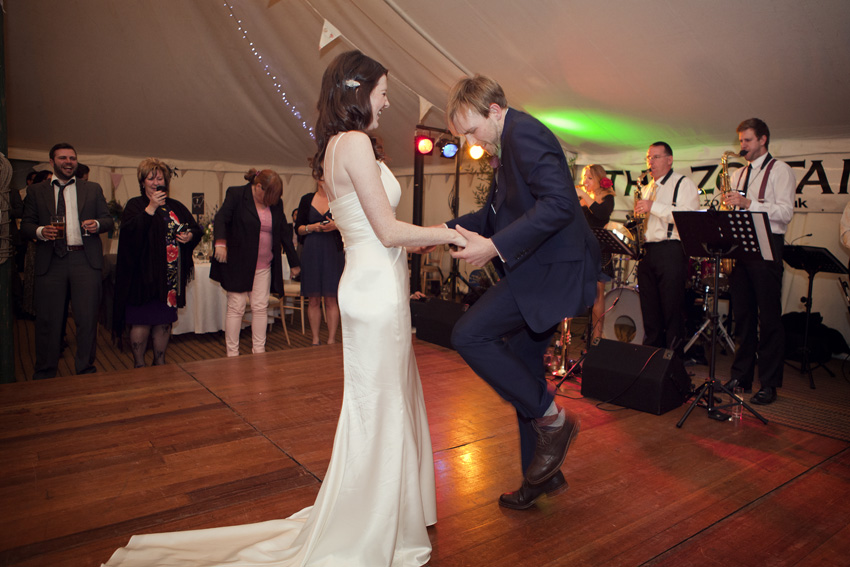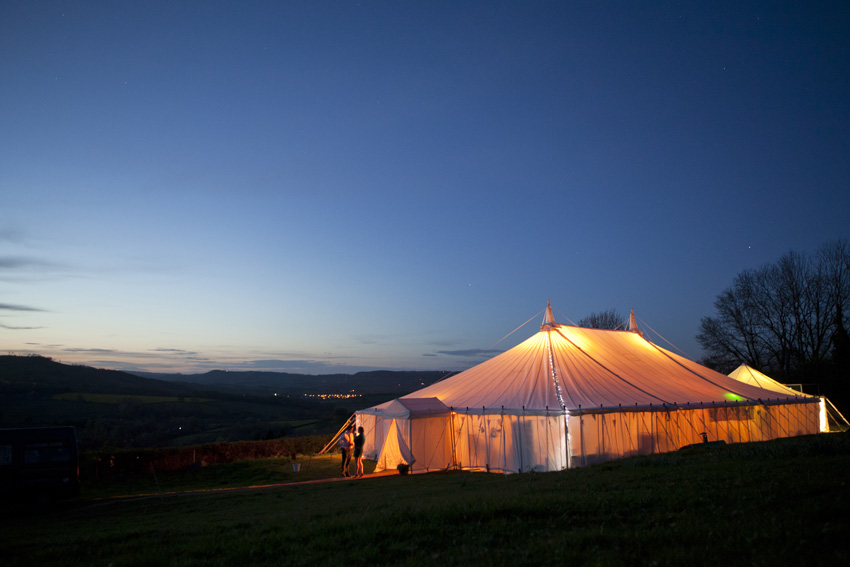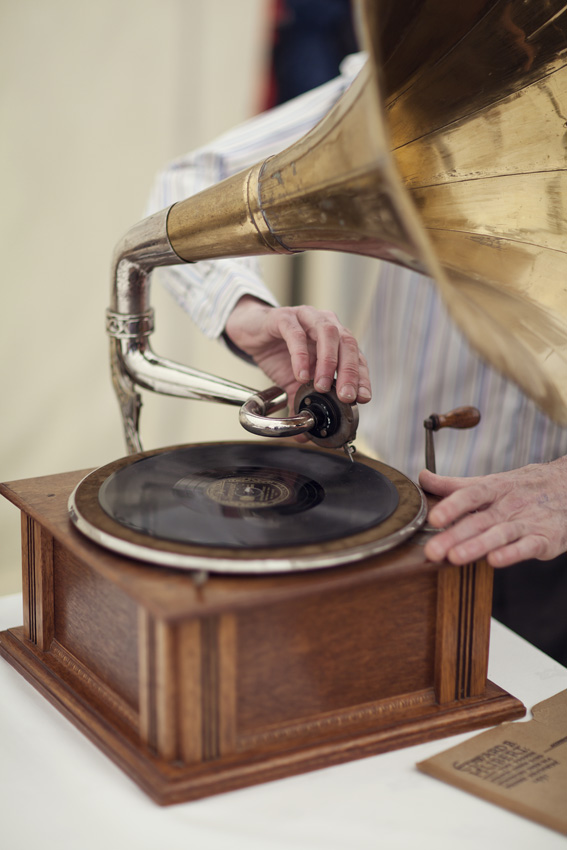 An old-fashioned gramophone gave a really vintage sound and look to proceedings.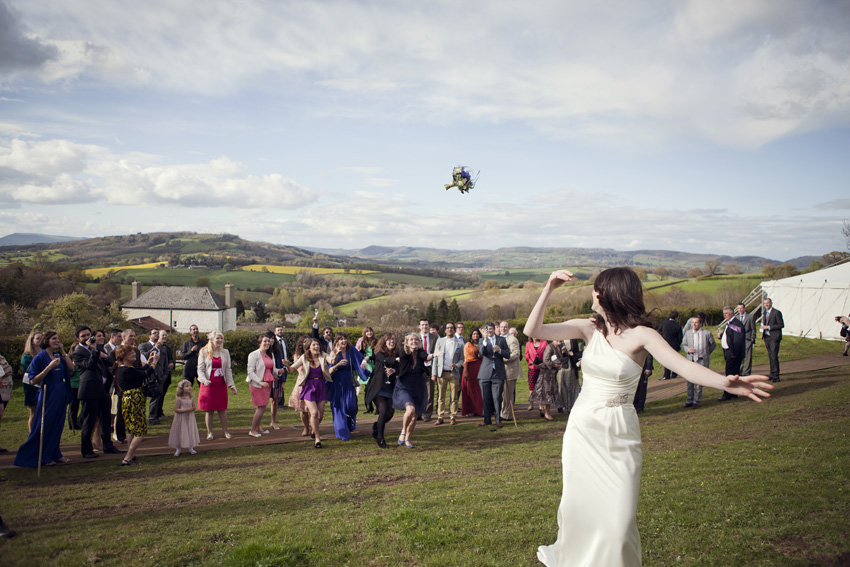 In keeping with tradition, the bride throws her bouquet at the young ladies present. Wonder who caught it and I wonder if they are now engaged to be married (which is what is supposed to happen if you catch it - you're the next one up the aisle).
I think this is a stunning wedding which showcases the beautiful Welsh countryside. Everything is perfection, from the garden flowers to the locally sourced wedding breakfast and Clare even managed to organise beautiful weather for her wedding day. The perfect spring wedding, don't you think?