Can't Keep My Eyes Off You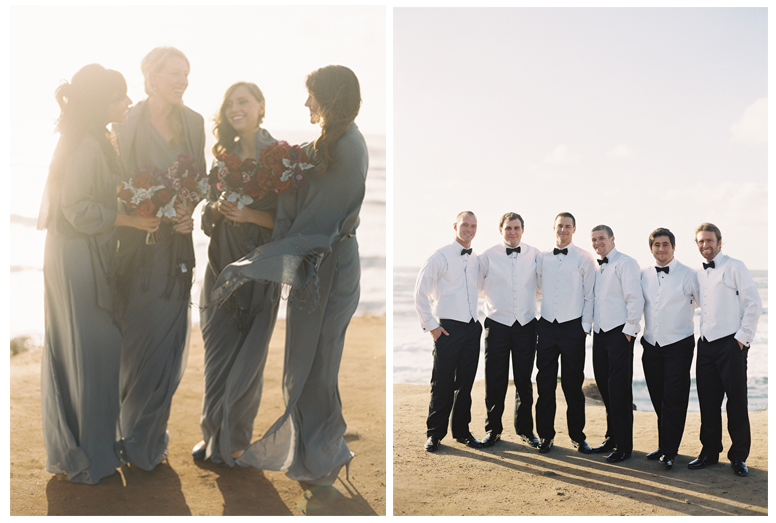 And the party is underway! Gathering around the chilly Sunset Cliffs, bridesmaids and groomsmen alike huddled together for photographs and laughter. An exchange of smiles, tears (and coats!) made the otherwise frosty setting bubble over with warmth.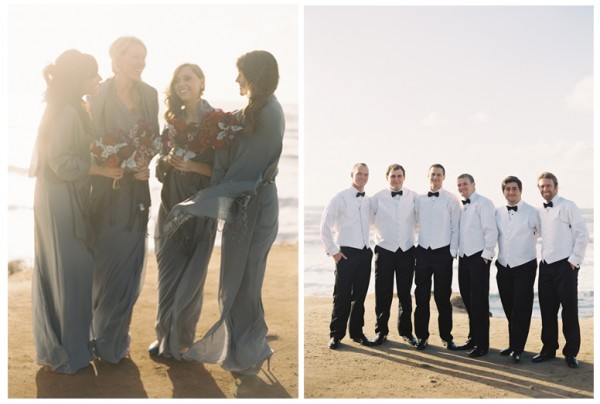 photographer Bryce Covey

"...The air was clear, the wind created a turbulent ocean. My bridesmaids were chilled huddling together our handsome groomsmen offering their Dessy jackets for comfort. They looked so elegant in their one shoulder gowns. The joy and laughter was contagious as we celebrated..."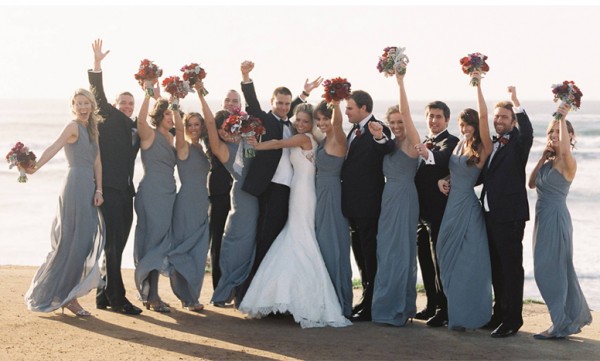 photographer Bryce Covey

After these lovely photos were taken, the wedding party adjourned to the reception hall. The newlyweds made their grand entrance to the sound of loud applause from their friends and family, as music started to play. Delicate baby's breath, rich purples and twinkling lights adorned the hall making a beautiful dreamscape for everyone to celebrate in.

"Can't Keep My Eyes Off You" started to play as the couple began to dance together. What lasted hours seemed like a mere moment and night began to draw to a close. "It was one of the best days of our lives, none can compare."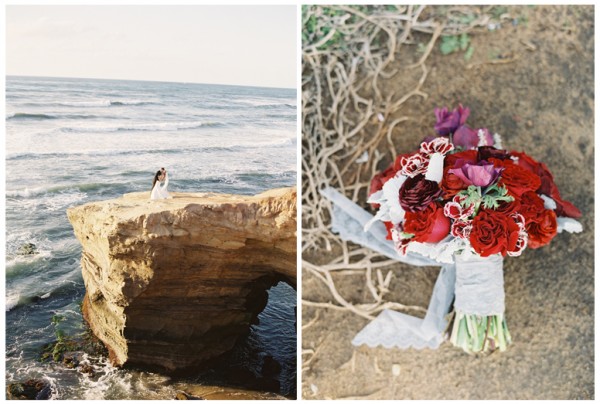 We can't thank Jason and Caitlin enough for sharing this lasting moment with Dessy, and wish nothing but the best for them. Thank you so much for participating in our Real Wedding installment, and congratulations to the happy couple!