Wedding Hairstyles for Short Hair
Some brides to be grow their hair long in the months before their wedding. Others want to keep their short crop just as it is, thank you very much.
Whilst long flowing hair and updos are a classic, there are plenty of brides-to-be who just don't suit long hair. At all.
If that sounds like you, you're in good company.
Oscar winning actress Anne Hathaway had a short elfin crop on her wedding day as did Halle Berry when she married just the other day. And both of them looked fabulous.

What About A Veil With Short Hair?
A birdcage veil looks fantastic on short hair. In fact, if you have short hair you can accessorise your look more than you can with long hair and use bigger adornments.
If you don't want to wear a veil, consider having a large flower in your hair. A tiara can also look fabulous.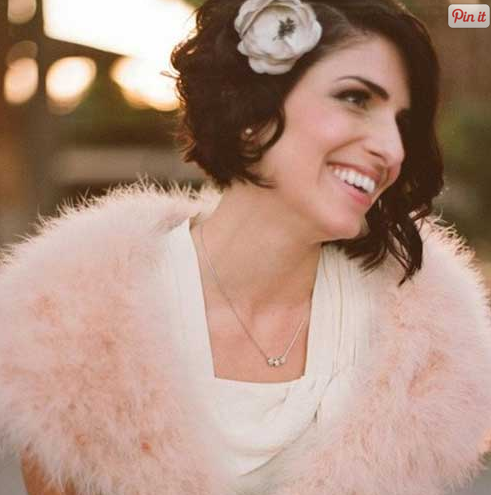 If your hair is a little bit longer - say chin length, you could experiment with twist and pin styles or ask your hairdresser to finger wave it. (This looks great at a vintage style wedding if you're wearing a 1920's or 1930's style of wedding gown.)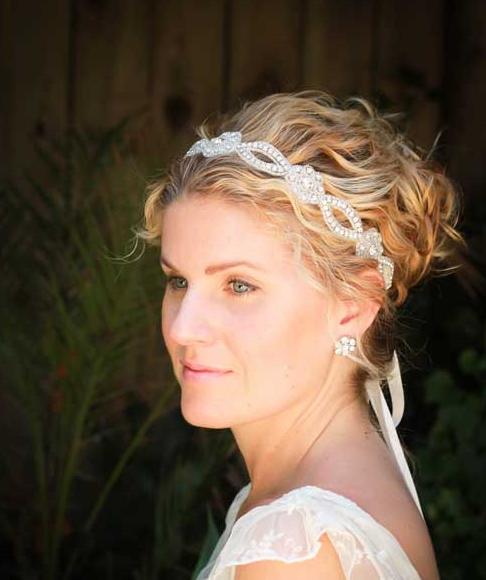 You could also opt for a sleeker look and have your hair slicked back and a sophisticated diamanté clip put on the side.
The trick is to make a moodboard of wedding hair looks you like and show them to your hairdresser so that she can talk you through what will work with your colour and texture of hair and how it will complement the wedding dress you've chosen. (You can start on making a moodboard here for free.)
If you have short hair, it's likely to be in fairly good condition to begin with (all those trims mean you won't have any split ends) although remember that colouring can dry it out.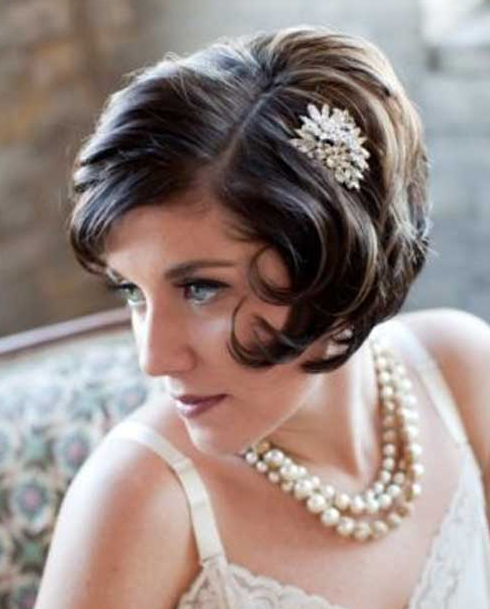 If you do have your hair coloured, do so at least a week before your wedding day so the colour has time to settle. Also think about how the colour is going to work with the wedding dress you've chosen - if you alter it dramatically it will affect your whole 'look', so think carefully.
Here are some hairstyles for short wedding hair to start off your moodboard. Just remember to give yourself time to get your look right - and we don't recommend a drastic cut in the week before your big day - you want your bridegroom to recognise you, after all!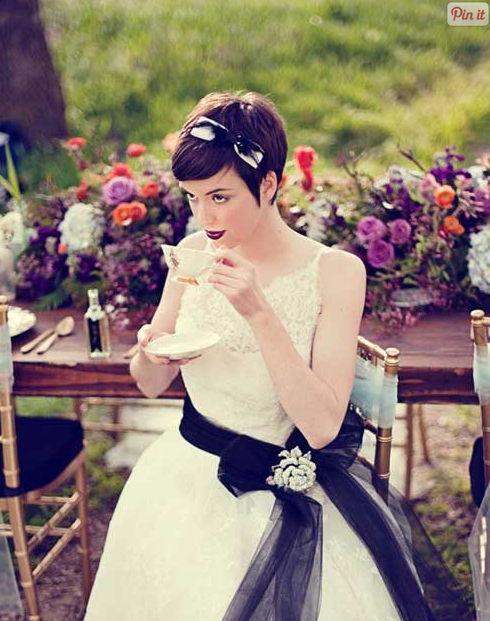 Main image via David Bostock The Bridal Photographer.
All other images via short-haircut.com