Your Body Type Is a Wonderland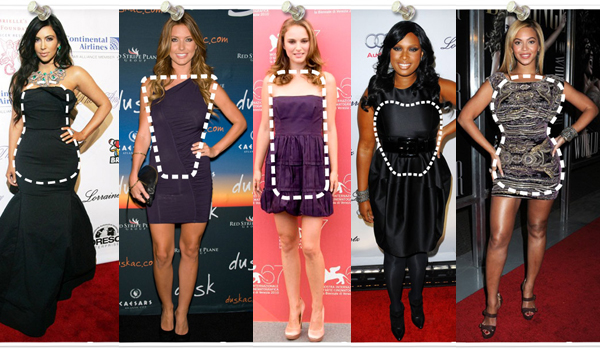 Let's get down to brass tacks here. Why. Doesn't. Anything. Fit?!

Season after season I see the cutest tops, shorts, dresses in every pattern and color of the rainbow. But strapless maxi's cling in the wrong places, or they're too long, and for some reason those cute effortless looking tops I love look like a loose garbage bag when I put them on.

So what the heck, right?

Turns out, it really isn't you. I swear. Something that stores won't tell you, is that most clothes are just cookie-cutter forms that you're kinda supposed to have tailored. So that dress that you love (which should be your size) might be made a little too big or a little too small, so that a seamstress can either take in, or let out fabric.
Mystery solved, right? Well...Not quite. I don't know about you, but ain't nobody got time for THAT. If you're strapped for cash or just don't have the time, you can start shopping for clothes that naturally compliment your body.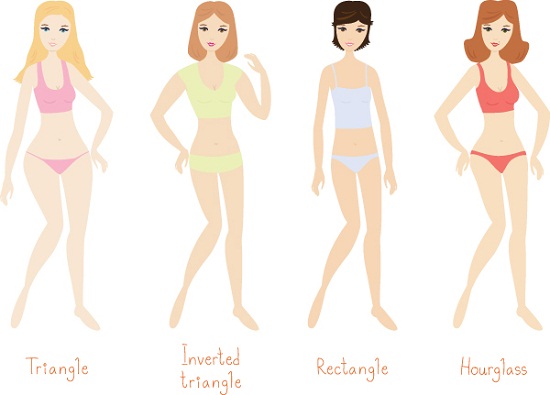 Here are the basic shapes and types for a woman's body:
Inverted Triangle Shape
When you have broad shoulders, narrower hips and more slender limbs. Some inverted triangle body types have a straight waist and perhaps a flat bottom, whereas others have a defined waist line and curvier bottom, in either case, bust size may vary. A tailored classic button down or V-neck cardigan are great ideas for tops. While pencil skirts, skinny jeans and wide-leg dress pants are great on your figure!
Triangle Shape
A triangle shape is defined as having your shoulders and hips being narrower than your torso. Good clothing choices include wide-legged pants which make the thighs look slimmer, tailored jackets which play up your shoulders and even out your proportions, boat-neck tops to broaden the shoulders and A line skirts, which do not cling to your legs. Some clothing styles to avoid may be oversize, shapeless sweaters, skinny pants, skinny jeans and skirts in curve-hugging materials like silk.
Hourglass Figure
If you have an hourglass figure, you generally evenly proportioned and curvy. If your body fits into this category, you want to find clothes that move with your curves and not against them. Good choices include high-waist pants which draw attention to your smaller mid-section, wrap dresses, v-neck shirts and pencil skirts. Items to avoid include boxy or shapeless clothes; examples include tunics, baby doll dresses and oversize cardigans.
Rectangle Shape
If you have a rectangle shape, there may be less definition at your waist and your figure is straight up and down; this is sometimes described as being 'boyish' or sportier. Generally, styles that fit tightly at the middle and flare out at the end can give the illusion of greater curves. Choose boot-cut pants to give an impression of general shapeliness while fitted jackets will give you a waist line for the appearance of fuller hips. Feminine tops with ruffles or wispy sleeves make the bust and shoulders look bigger which can help make the waist look smaller and more fitted. Flared skirts can help you achieve an hour glass figure. Stay away from dresses that are tight-fitting all around and clothes that are unstructured around the waist, such as tunics, empire tops and baby-doll dresses.
That help any? If you're still unsure of all the body types out there, and you have no idea what the difference is between apple, banana, hourglass or...whatever those other ones are, don't be discouraged. Just remember it's really about how you feel in whatever you're wearing.