Beach Weddings - What You Should Wear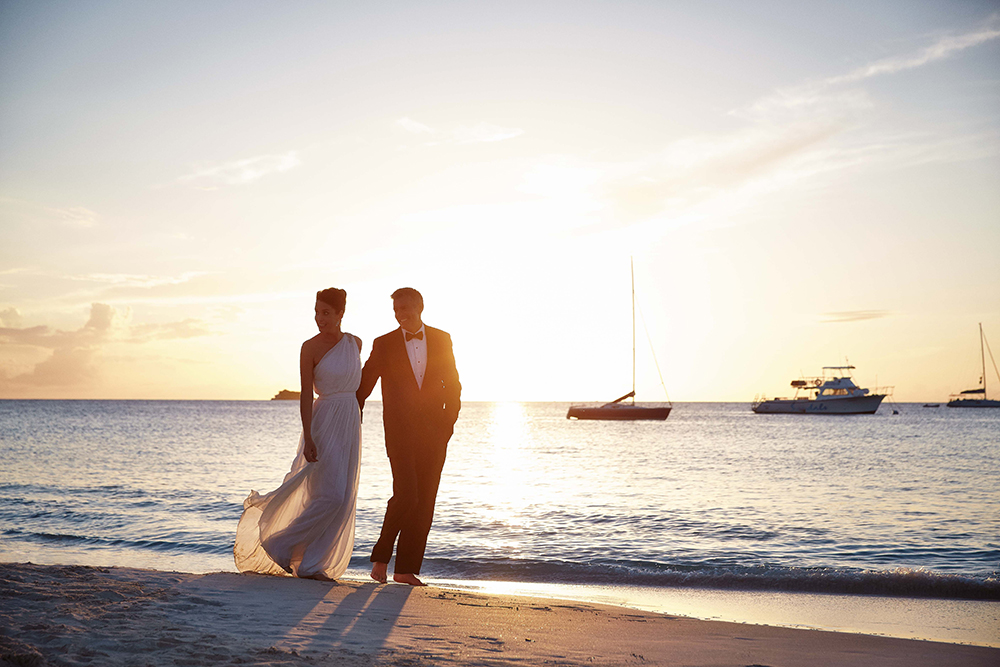 If you've decided that you want to feel the sand between your toes as you say your wedding vows, then you're part of a growing trend for brides and grooms. More and more couples in the UK are opting for a wedding abroad - either a beach wedding or a wedding in an exotic destination.
The Advantages Of A Destination Wedding
Getting married abroad - even taking into account flights - can work out to be a lot less expensive than getting married at home.
You'll almost certainly have better weather
You can honeymoon immediately after your wedding and enjoy the location

You can have the wedding

you

want and keep things small and intimate if that's what you like
If you've got young children, they'll probably love the surroundings of a sandy beach
You can get married in December or January and have a sunny break in the midst of a British winter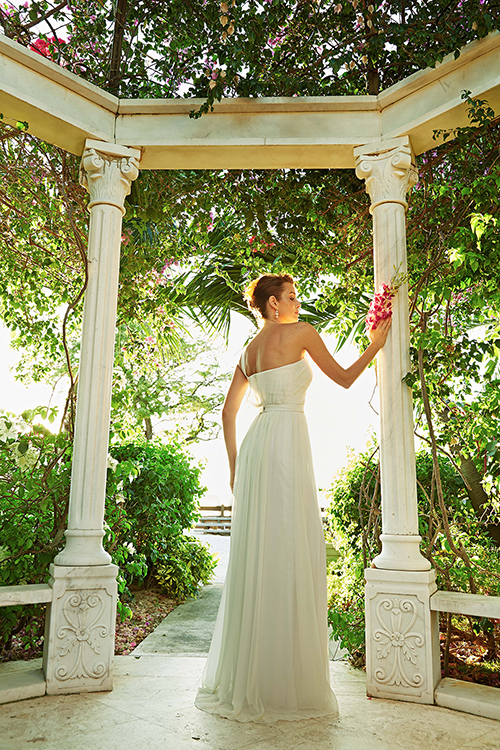 Dressing For A Destination Wedding
Tying the knot whilst on a sandy beach means that you'll have to dress quite differently from the look you'd have at a traditional wedding back home.
To start with, your dress needs to stand up to being packed away in a suitcase - and it shouldn't be too heavy. You need to know that it will travel well and shake out perfectly on arrival. (The same goes for your bridesmaids dresses - which is why our Twist Wrap dress is such a favourite.)
It's also likely to be hot and maybe humid where you're going - so avoid anything with a tight bodice or heavy fabrics - you need to feel the breeze on your skin. However crystal details on a wedding dress worn under a tropical sun can look stunning.
On your feet we'd recommend perfectly manicured toes and simple flats or flip flops - you can't wear stilettos down to the shoreline!
As for your bridegroom, if you're marrying later in the day he could look dazzling in a black dinner suit or alternatively he should look into one of Dessy's lightweight summer suits which are perfectly designed for destination weddings.
Wedding flowers? We'd suggest waiting until you get to your destination before deciding so you can see what's in season and what's on offer. Orchids can look wonderful. Talk to your hotel and see what they suggest.
How To Organise Your Beach Ceremony
Having a destination wedding arranged for you by a specialist company like Sandals Resorts (these stunning photographs were taken at the Sandals Grande Antigua Resort & Spa) takes all the hassle out of planning your wedding.
Literally all you have to do is turn up. A specialist wedding planner will take care of all the arrangements for you, you can stay calm knowing that your accommodation will be luxurious and romantic, the food first class and the weather warm and relaxing.
A wedding photographer will capture your big day in the way you want and you can just enjoy being together as Mr & Mrs...
No wonder so many couples choose to renew their wedding vows at a beach ceremony - once you've enjoyed one you'll want to come back again and again.
Photography credits: Via Sandals Resorts with all clothes by Dessy