Wedding Inspiration for a 1950's Wedding AND an Outdoor Wedding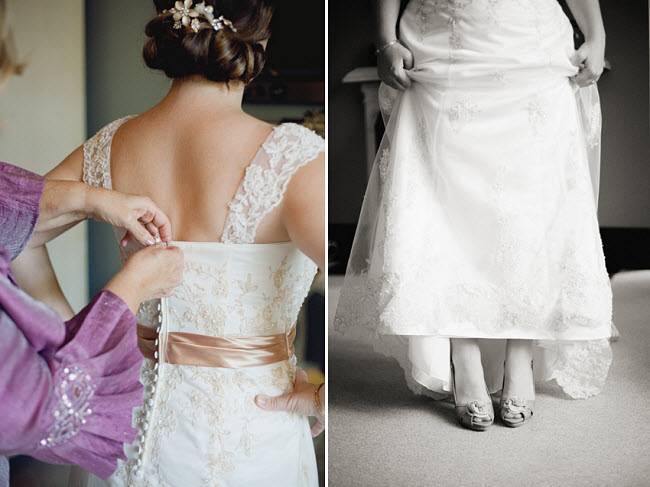 Today's post is all about big day ideas and wedding inspiration for all you brides-to-be.
It's often the little touches that make our own wedding days special and personal to us and these images by the talented photographer Rebecca Douglas are full of details to think about.
So let's start on our journey of inspirational discovery. You could use these shots on your own wedding moodboards or Pinterest bridal boards too.
First off, check the bride's red petticoat here. What a great touch. This is one funky, 50's inspired wedding day and I'm also loving the groom's blue suit and contrasting red tie and shoes. If the pair of you don't see yourselves as a traditional, morning suit/white wedding dress kind of couple (and to be honest why should you) then this goes to show that a more quirky wedding look can also be wonderful. Also love the bright letters used as props in the photograph background and of course the venue (it's Scotney Castle in Kent) is idyllic.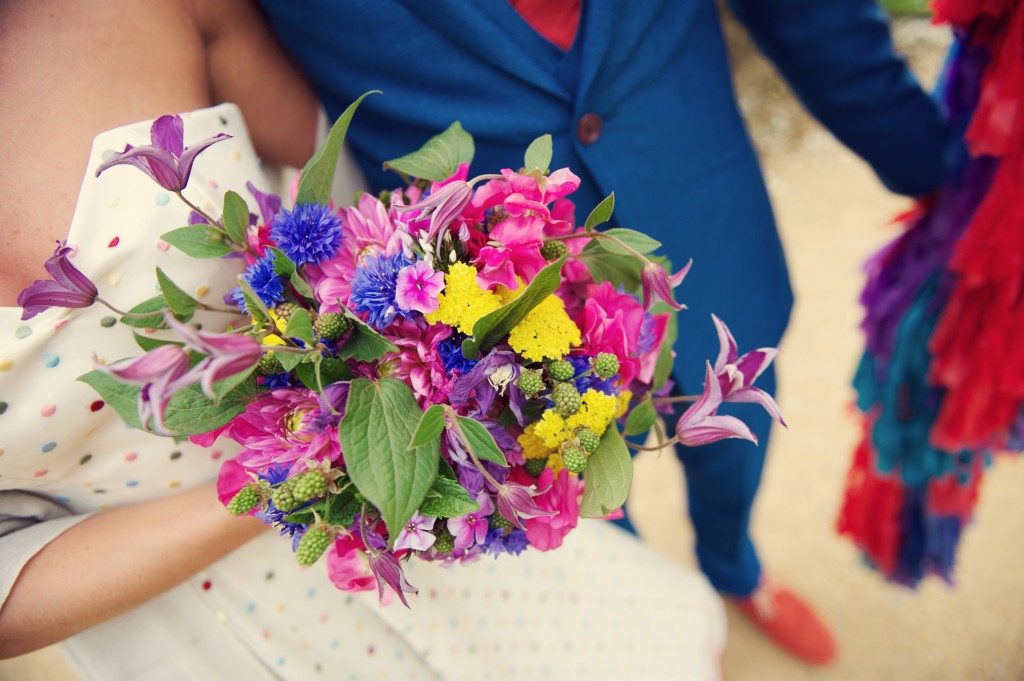 In close up, you can see the polka dot detail on the bride's dress. Cute. This handpicked wedding bouquet by Joanne Truby Floral Design has the perfect colour choices for this wedding - clashing brights and a few berries tucked in. I'm dazzled by the colours here, and love the effect the groom's red shoes and tie has close up!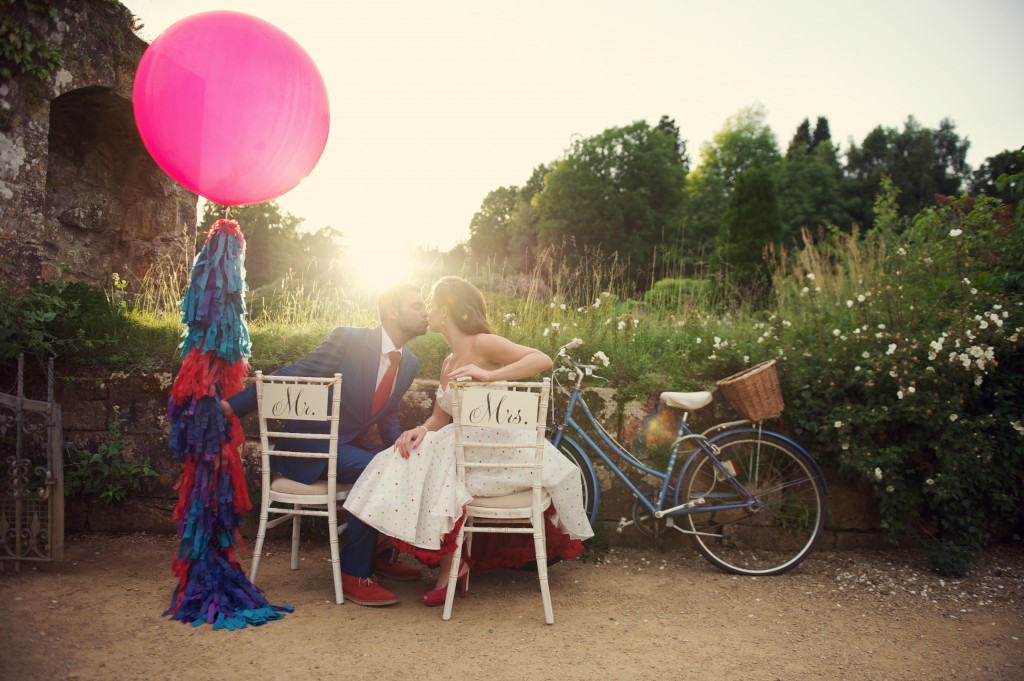 Think about using props to give a quirky style of wedding even more 'depth'. It's fabulous the way this helium balloon adds to the vibrant colours of this wedding style and echoes the red theme.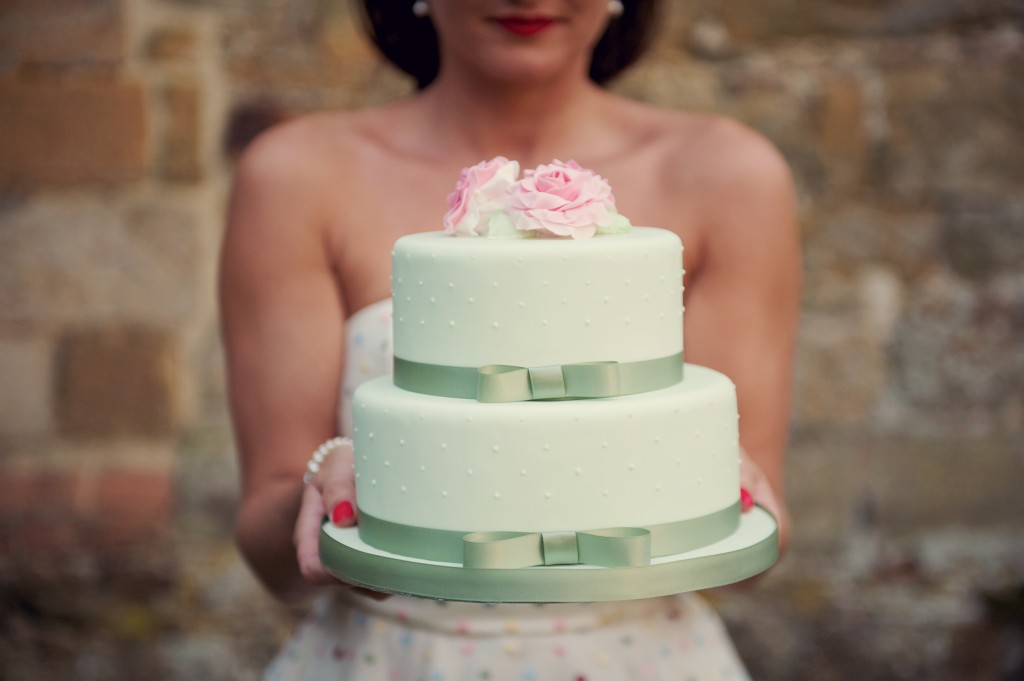 Why should your wedding cake be white? Particularly if you're going a more whimsical route. This pale green tiered confection by Flossie Pops Cakery has a perfect 1950's feel for this 1950's styled wedding day.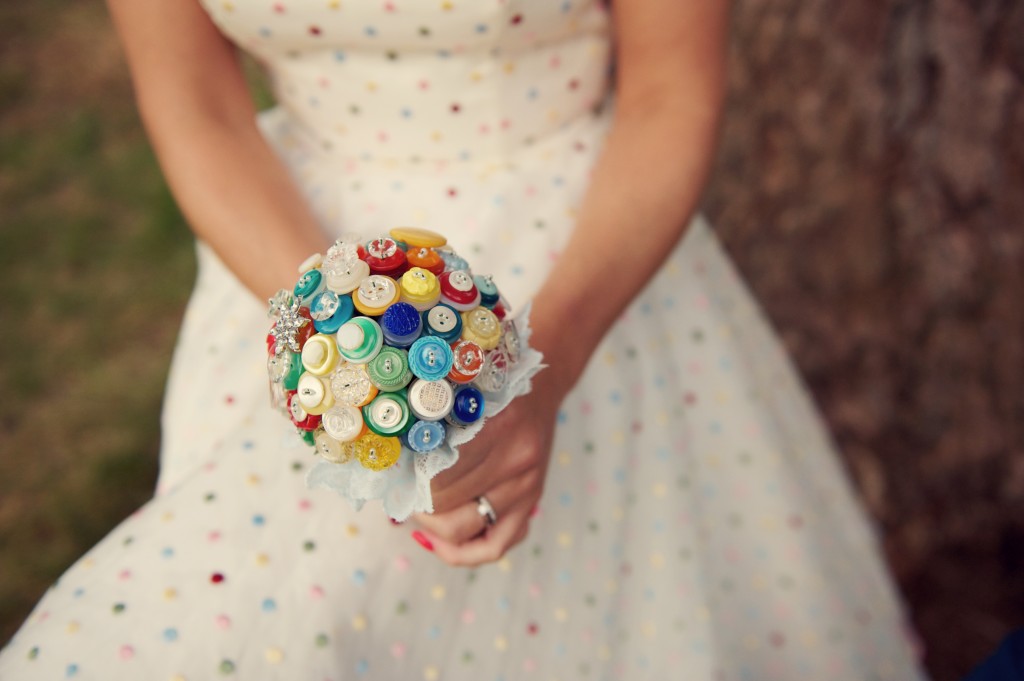 A button bridal bouquet is very alternative and makes a lovely wedding keepsake. If you're lucky, you might find your grandmother's button box about or search for vintage finds at jumble sales and charity shops. Then have something bespoke make for you. Bouquet by Buttons Devine.
Countryside Style For A Wedding
Just because you're having a wedding in the deepest countryside doesn't mean you can't have a few more non-traditional touches. What could be more cool than hiring a cocktail caravan with resident bartenders who will mix your guests drinks for the day! What a lovely way to start off your reception (and a great ice-breaker too).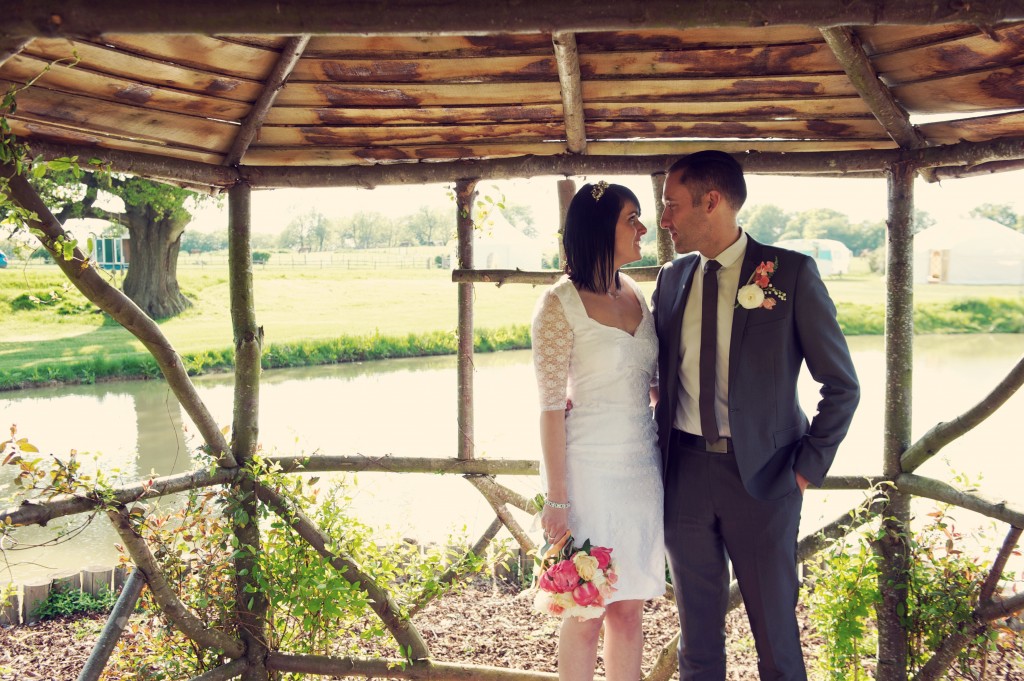 You can get married outdoors in the UK as long as you're under a fixed structure - and that would include this lakeside gazebo at the House Meadow in Kent. A stunning backdrop for your wedding ceremony with stacks of rustic charm.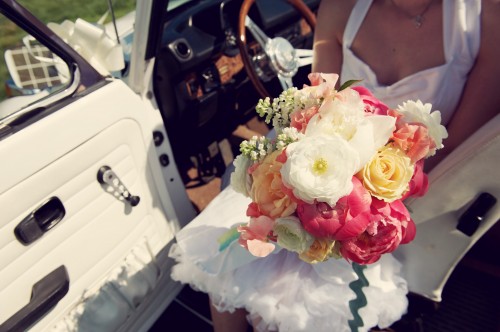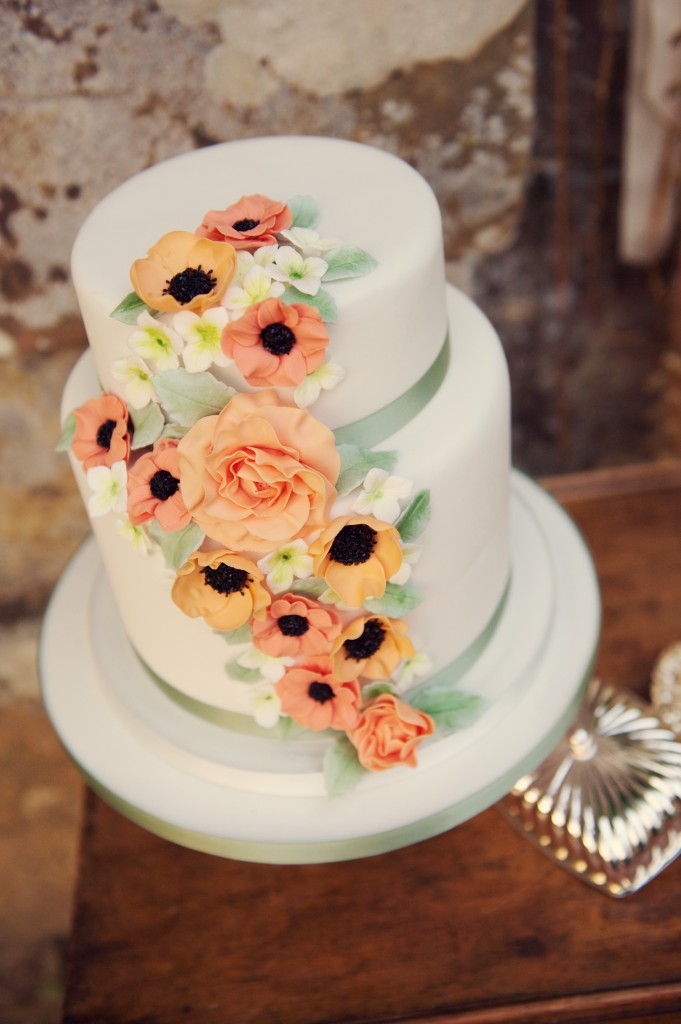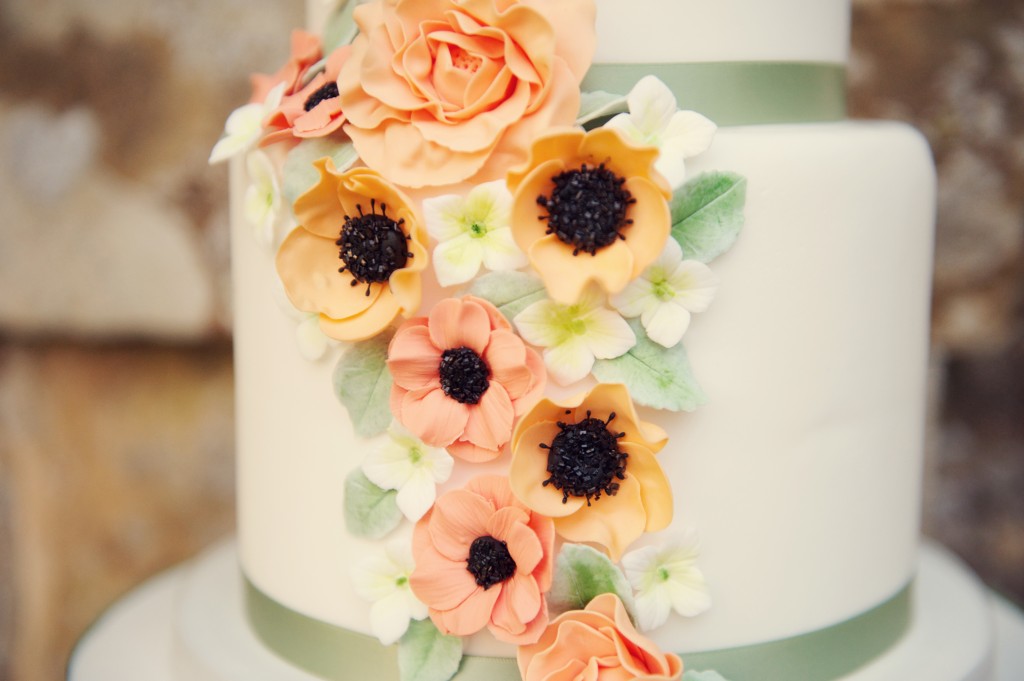 Jazz up a traditional white tiered wedding cake with some fantasy blooms like these roses, peonies, anenomies in coral and peach shades. Remember to get some photographs before the cake is cut! Cake by Flossie Pops Cakery.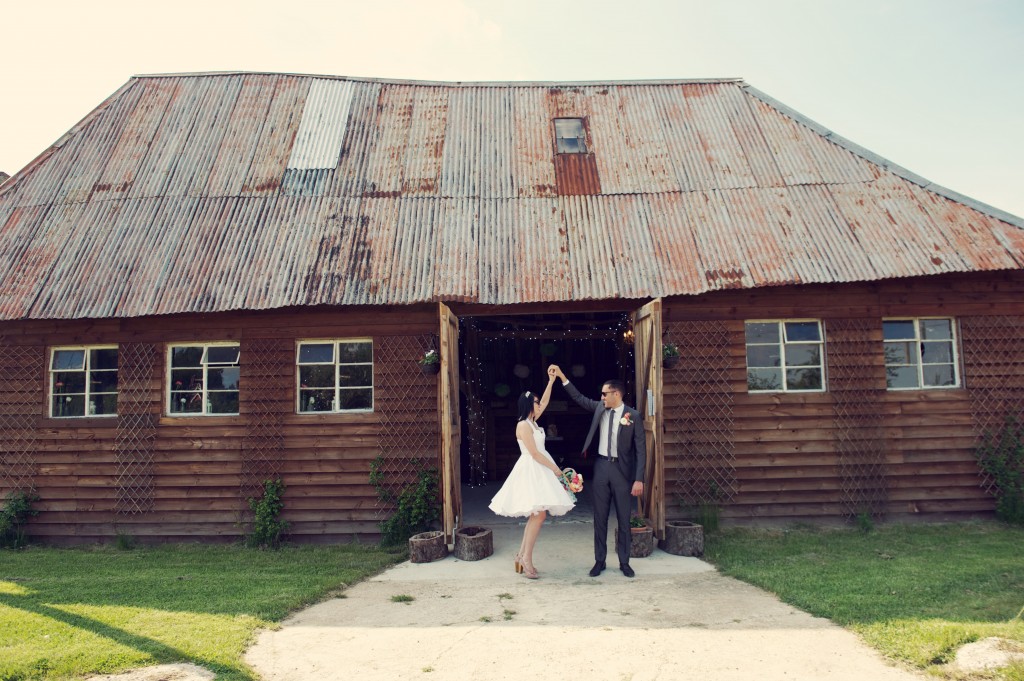 If you can, it's always a good idea to walk around your wedding venue with your photographer before the big day. Get some ideas for backdrops for more unusual shots like this one - as well as the classic ones.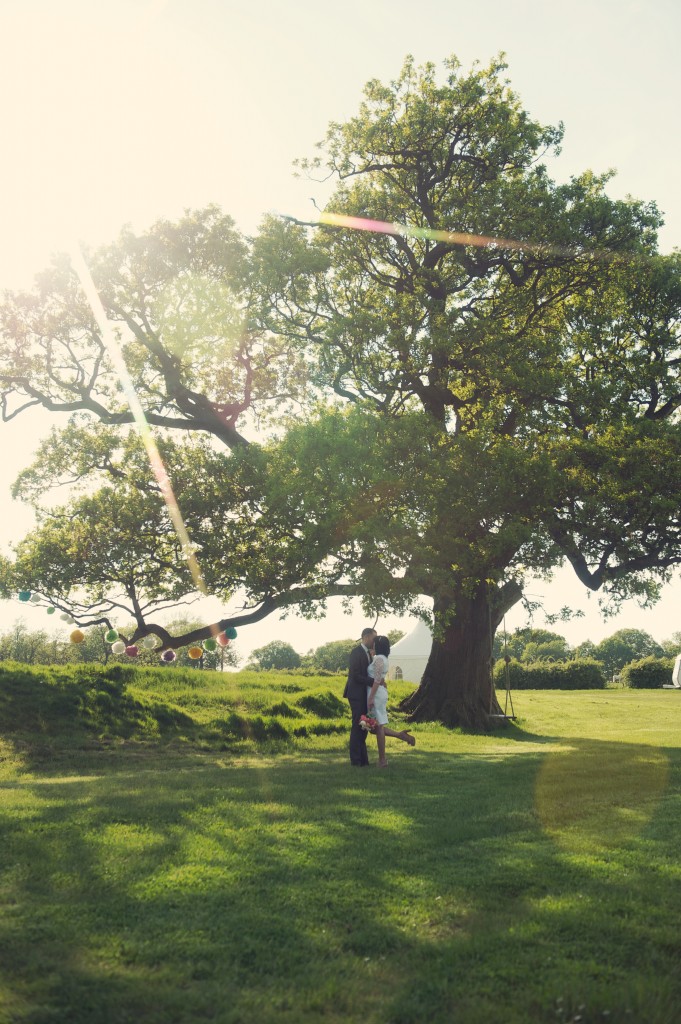 A romantic image to have in your wedding album ... one to show the grandchildren!
Credits:
Scotney Castle Photography:
Photography: Rebecca Douglas Photography
Dresses: Oh My Honey - Brighton based designer Louise O'Mahony
Coordination: Clair Hinge at Creative Brides
Styling and props: Jenny and Laura at Bellaboo and Beau
Flowers: Joanne Truby Floral Design
Hair: Liz Bower atSimply Beautiful Wedding Hair
Make-up: Natialie Purves at Make up by Natalie
Groom's Attire: Marc Wallace
Balloons: Sally at Bubblegum Balloons
Venue: Scotney Castle
Cake: Flossie Pops Cakery

The House Meadow Photography:
Images: Rebecca Douglas Photography - www.rebeccadouglas.co.uk
Frida and Sophia Floral Design
Beetle & Camper VW Brides: www.vwbrides.co.uk/
Dresses: Handmade by Abigail's Wardrobe
Caravans: Hazy Days Caravan Hire
Cake: Flossie Pops Cakery