Thinking About A Lace Wedding Theme?
We've Miss Kate Middleton - The Duchess of Cambridge - to thank for the resurgence of interest in lace at weddings. Her entrance in a lace bridal gown was utter perfection.
Lace Never Dates
If you're searching for a classic look and a style that will never date, then a lace wedding theme ticks all the boxes.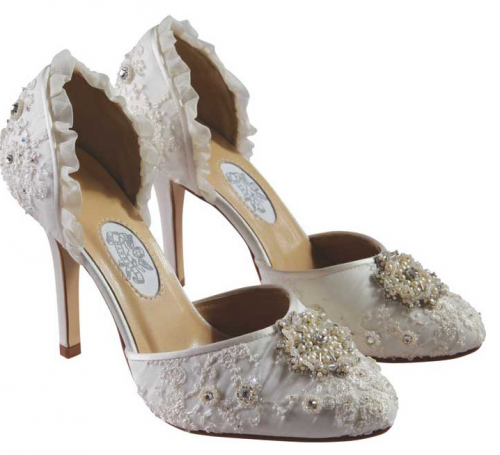 Step out like a princess! Pearl drift lace wedding shoes by Diane Hassall

Of course, you don't have to wear a lace wedding dress. You could have a gown in another fabric and maybe just wear a lace top at the ceremony. You could have a beautiful lace antique wedding veil.
You don't really want to dress in this style from top to toe. Use it as a detail - even if it's just for your wedding shoes.
You can get started with your lace wedding theme from the word go with your stationery. You can use lace to give a two-tone effect as in this card here by Beaux Design.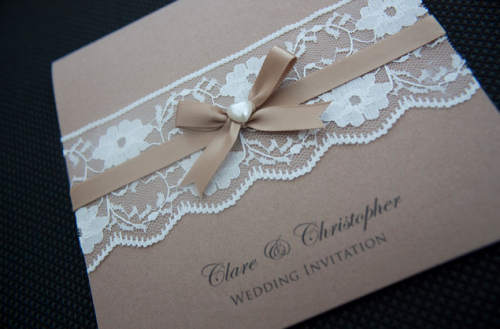 For a simple DIY table plan, buy a length of lace inexpensively and staple gun it over coloured fabric onto a pinboard. Then add your table place cards.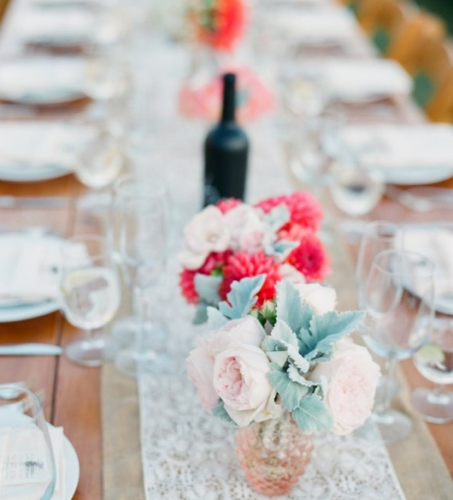 Put strips of lace on the chairs of the bride and groom to decorate. Maybe have a lace tablecloth on the top table? Or just add lace table runners.
As for flowers, if you're having simple table centres, you can jazz them up by tying a strip of lace around the middle. Don't forget, you can also buy lace bags for your wedding favours too.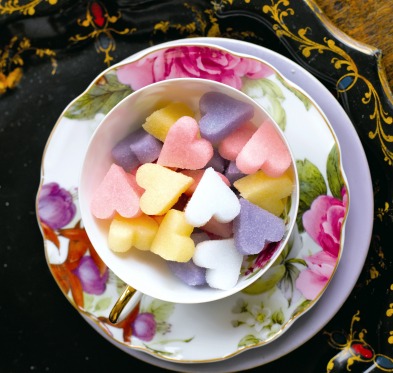 You could make these sugar love heart favours yourself and then display in pretty lace bags with ribbon.

We haven't even started on the options for lace wedding cakes ...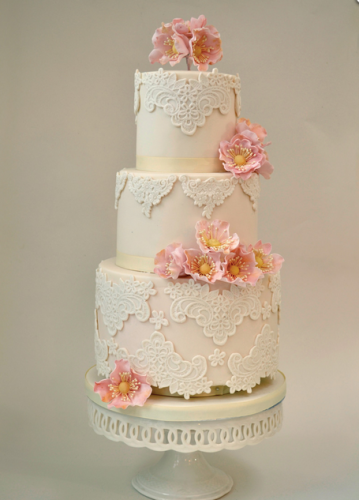 Lace wedding cake by Rosalind Miller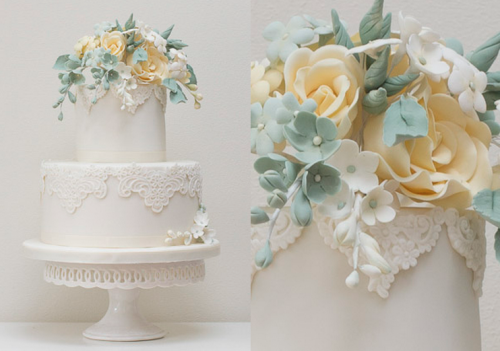 Too pretty to eat? Wedding Cake by Rosalind Miller
You shouldn't overdo the lace wedding theme though. Maybe start a Pinterest board yourself with some ideas you've found and then work through your ideas (there are some great images on this blog right here to start you off).
Credit: Lace table runner photography via Lane Dittoe Photography